Who We Are

THE BEGINNING
In 2013, 30-year-old Hadi Irvani, an Atlanta native and graduate of the University of Virginia, was selling shoes online. In his free time, Hadi hosted dinner parties, but not your standard dinner parties- when guests arrived, they were offered something to drink and an apron. To eat, they had to cook. Hadi usually presented an idea for a recipe, and everyone figured the meal out together. When it came time to eat, Hadi showed people where to go, seating strangers next to each other. Then he gave brief introductions and let conversation and chemistry happen.
In today's society, it's rare for people to make time to cook together, to eat together, and to get to know a stranger. Hadi's dinner guests—many who were novices in the kitchen—raved about the experience. They'd taken ownership of the dinner and realized they could create meals at home. Hadi realized something too: he could package his dinner party and deliver it to guests across the nation.
His first shipment in summer 2013 was to ten customers—nine friends and a woman in Lake Charles, Louisiana who'd stumbled across his business plan online. Ingredients came from the grocery store and deliveries didn't include recipes. He named the company PeachDish as a nod to the sweet seasonal fruit of Georgia soil.
It takes time to get all the ingredients of a business right, and he asked customers for honest feedback. The company grew organically, but Hadi didn't begin to value the merits of organic food until June 2014, when he sat next to Judith Winfrey at an Atlanta dinner party honoring Chef Alice Waters. Judith, an organic farmer with deep agricultural roots, asked Hadi why he wasn't getting ingredients from local farmers. A year later, they were sitting at the PeachDish corporate headquarters, and Judith was President of PeachDish.
---
PEACHDISH TODAY
PeachDish now ships more than 200,000 meals per year to customers all around the United States. Some customers get meals for every night of the week, while others invite PeachDish to create the menu for special occasions like Thanksgiving or Valentine's Day. Ingredients are sourced directly from hundreds of small-scale Southern farms and food artisans whose selected products are featured in the PeachDish store. Each week, celebrated Southern chefs like Steven Satterfield, Zeb Stevenson, Virginia Willis, and Sheri Castle invent delicious, original recipes. While taste is paramount, PeachDish also has a registered dietician on staff (the first national meal-kit business to do so) to ensure menus offer maximum health benefits to customers.
Together Judith and Hadi have built a business with a simple, yet meaningful purpose. PeachDish exists to enrich and nourish people's lives through good food experiences. The two hold a big vision for the company: to be recognized as the industry leader in quality, creativity and customer service; to be appreciated as a happy, safe, fair, and profitable place to work; and to be valued as a builder of transparent, innovative, and wholesome food systems. PeachDish is proud to be the first meal-kit business to offer a recycling program to reduce packaging waste and, to solve the problem of food waste, PeachDish only provides what you need to prepare the menu. Why buy a whole bunch of cilantro when a recipe only calls for a sprig? Addressing waste is a critical commitment from Judith and Hadi, and PeachDish's team strives to be good stewards of the earth.You can read more about PeachDish's guiding compass at the bottom of this page.
Today a farmer can drop off produce at the PeachDish warehouse Monday morning, and it's packed in boxes to go out that afternoon. Judith's food philosophy can be captured in the words of Carlo Petrini, the man behind the Slow Food Movement: "Food should be the most important purchase that you make because it's the only thing that literally becomes you." What you ingest feeds your body—your brain, your eyes, your skin, your hair. If you eat better, you feel better, you sleep better, and you make better decisions. With PeachDish, Judith wants to deliver really wholesome food that makes people feel good. She also wants to honor her family's heritage, growing up on the seasonal Southern cuisine of her parents and grandparents, and eating from her husband's organic farm.
---
OUR PURPOSE
PeachDish customers come from all over the United States and to the table with all different cooking backgrounds. Some are drawn to PeachDish for the convenience. Others want to learn how to cook. Some want to eat healthier. Others want to host a dinner party for a special occasion. PeachDish makes it easy: just tell us the number of guests, and we'll make sure you have enough food.
Besides the desire to provide delicious, healthy meals to busy people, Hadi believes in cooking and eating together. "One customer told me that PeachDish saved her marriage," he says. "I believe cooking can bring people together."
We are proud of the fact that we can give everyone in the nation access to fresh ingredients from southern farms. One customer from rural South Carolina used to have to rely on her local grocery for produce. When she started ordering from PeachDish, she found that the food was fresher and of a higher quality than anything she could find in her local grocery store. It makes sense- fresh field peas picked on a Monday from a Georgia farm were in her kitchen by Wednesday, ready to go in her family's supper. Positivity and gratitude from customers feed our passion for this business. To learn more about what our customers say about PeachDish, visit the testimonials page.
At PeachDish, we want your entire dining experience to be pleasant, from clicking "order" to licking your fingers after the meal. To ensure that meals are tasty, healthy, and reliable, we have a lot of cooks in the kitchen, including an in-house chef and dietician, with every person on staff uniquely seasoning the mix. To learn more about our team, visit the team page.
---
OUR VALUES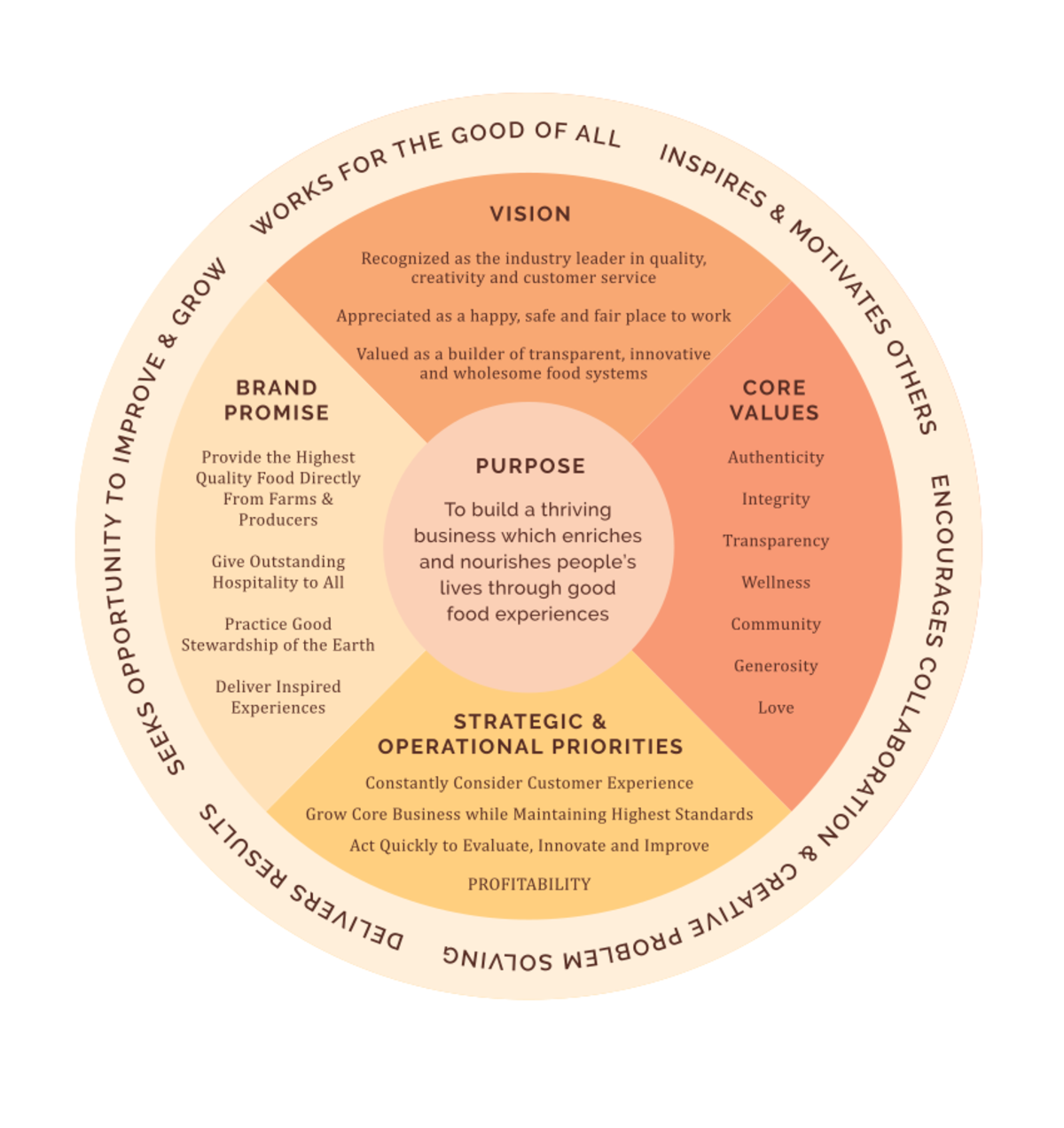 ---
Check out what's shipping this week on our Menu page!
We love to meet our customers, so please reach out with any questions to enjoy@peachdish.com.