Soup's On! An Interview with Guest Chef "Souper Jenny"
With a collection of cozy neighborhood cafes that have been serving up soups and smiles since 1996, Souper Jenny is no stranger to the Atlanta community. Jenny Levison is the founder and chief "soup slinger," and still works daily creating new and exciting recipes for her loyal clientele. Last week, Jenny stopped by the PeachDish Test Kitchen to whip up her "Egg Roll in a Bowl" and answered a few of our questions along the way!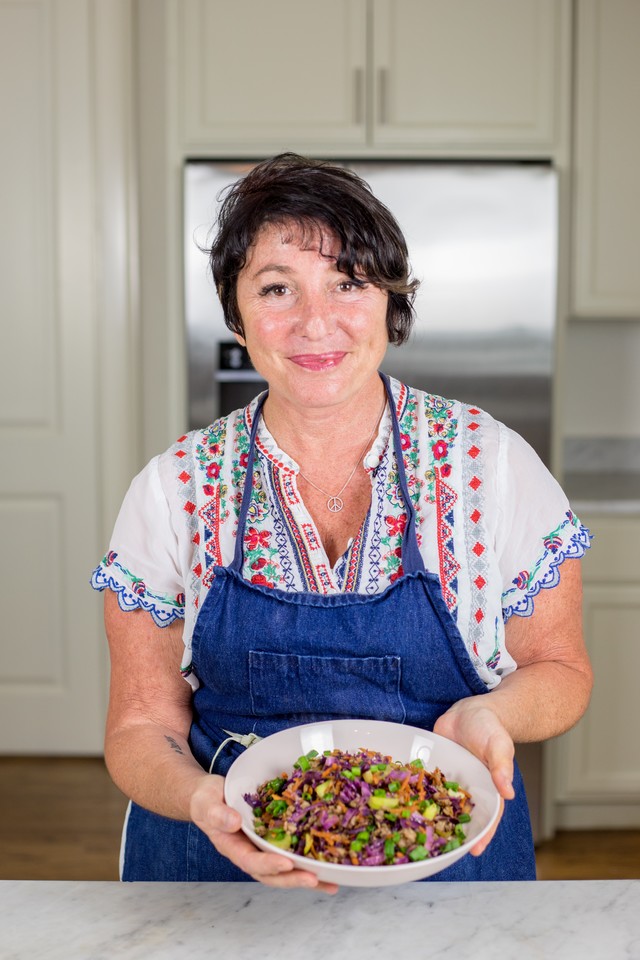 A native of Atlanta, Jenny opened her first restaurant 19 years ago with only two employees and ten thousand dollars from a short-lived hand modeling career. Today, Jenny no longer has hand model hands, but has created a soup empire with 46 employees, four restaurants and more coming. Along with soup, one can also find tasty salads and sandwiches made with seasonal ingredients and plenty of love!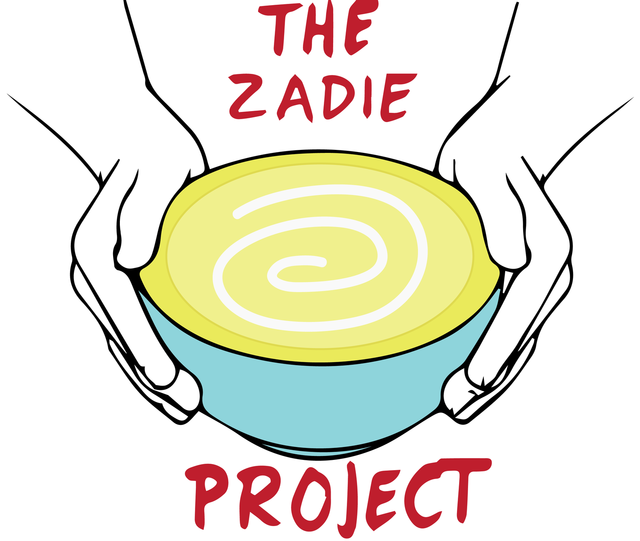 Jenny's 501c3, The Zadie Project, is an arm of her restaurant business and of her life. In the past year, they have cooked and donated over 29,000 quarts of nutritious soup to Atlantans in need. Jenny spends most of her time re-enforcing her mission of hospitality, one bowl of soup at a time. She strives daily to be fully ensconced in the Atlanta community, and for each guest to be treated like friends and family.
Although her tiny dream has turned into a multi million dollar company (and growing), Jenny has remained true to her original thoughts about entrepreneurship and about life. "Showing up is half the battle. Be present, work hard, appreciate your people every day and know that nothing is impossible."
Our interview with Jenny is below: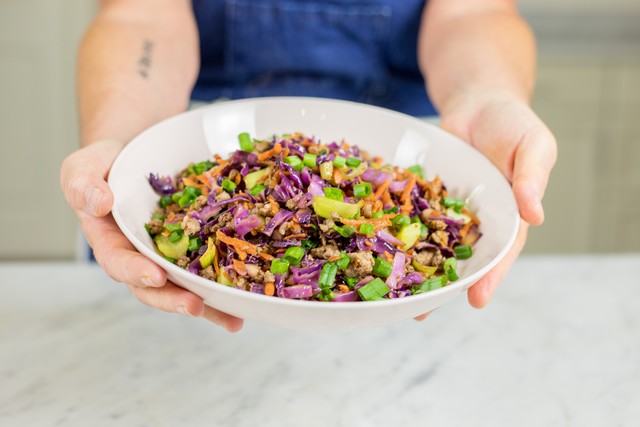 Where do you draw inspiration for your recipes?
What made you choose this dish - the Egg Roll in a Bowl - for PeachDish?
Is there anyone in particular that fostered your love of cooking?
What are your first memories of cooking?
How would you describe your style of cooking?
What is the most challenging part of your job?
What charities and organizations do you love and support?
Who is your favorite Southern chef?
What is your favorite food indulgence?
What's the best thing you've ever eaten?
To learn more about Souper Jenny, visit her website souperjennyatl.com/ or follow her on Instagram @followingsouperjenny!
In the spirit of Mother's Day (every day!), we teamed up with Jenny to create family-friendly meal kit that kids of all ages can help prepare for mom on her special day. According to Jenny, this recipe is one of her favorites because even her picky eater of a son will happily finish his bowl, and it gives her a chance to teach him some basic stove and knife skills along the way. Make a difference with dinner! Get your 4-serving Souper Jenny meal kit delivered throughout the month of May. For each kit ordered, PeachDish will donate $1 to the Zadie Project!