Let's Taco 'Bout It: An Interview with Chef Ford Fry
Superica, Beetlecat, and The El Felix are just a few of this Texas-born and bred chef's 16 acclaimed restaurants across the South. Last week, Ford Fry stopped by the PeachDish Test Kitchen to whip up his West-Texas Style Stacked Shrimp Enchiladas and answered a few of our questions along the way.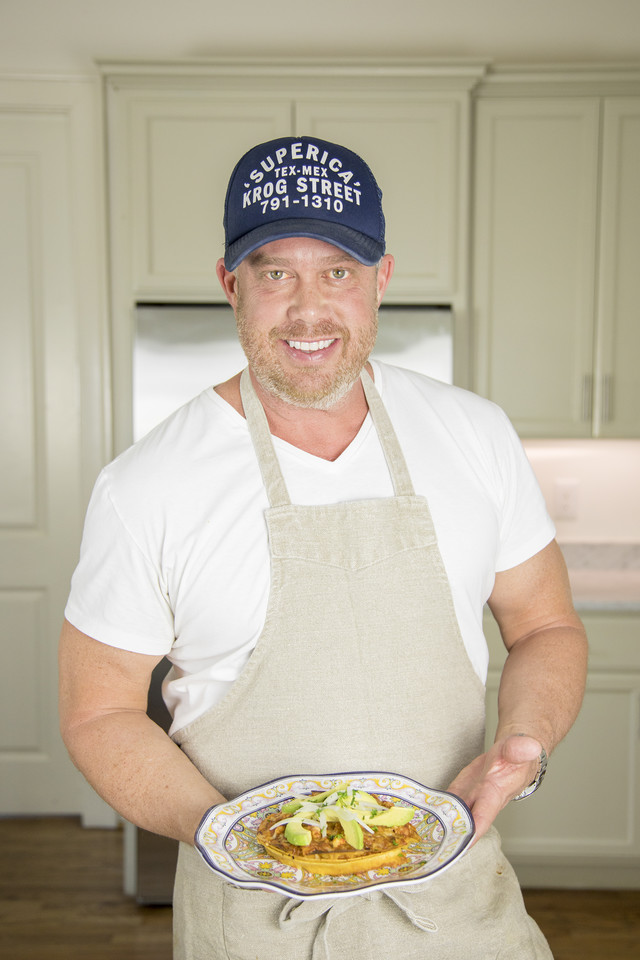 Now residing just outside of Atlanta with his family, Ford Fry studied at the New England Culinary Institute in Vermont. He now has 16 acclaimed restaurants in Atlanta, Houston, and Charlotte, including the beloved Tex-Mex spot Superica, plus four restaurants set to debut in Nashville in 2019. A James Beard Award semi-finalist for Outstanding Restaurateur since 2013, Fry has won Eater's Empire Builder of the Year, Esquire's Best Restaurants in America, and the Georgia Restaurant Association's Restaurateur of the Year.
Ford shares a love for restaurants with his staff and partners. Stop by one of the restaurants, and you'll likely find him in the kitchen or out front, working alongside his team and making his guests feel at home. Our interview with Ford Fry is below: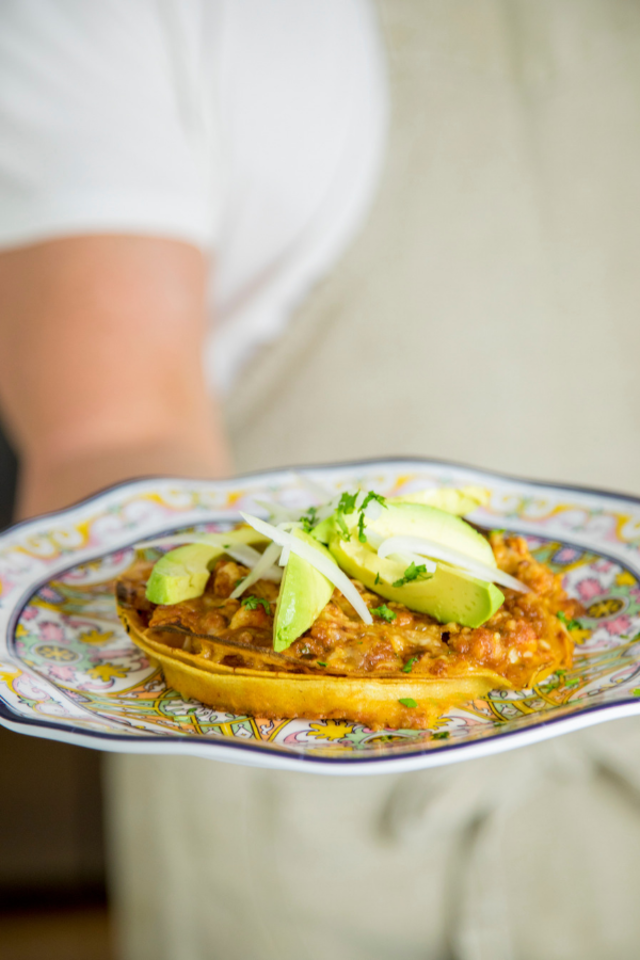 Where do you draw inspiration for your recipes?
Is there anyone in particular that fostered your love of cooking?
What are your first memories of cooking?
How would you describe your style of cooking?
What is the most challenging part of your job?
What charities and organizations do you love and support?
Who is your favorite Southern chef?
What is your favorite food indulgence?
What's the best thing you've ever eaten?
To learn more about Ford Fry, visit his website fordfry.com or follow him on Instagram @fordfry!
Not all enchiladas are rolled, but then again, not all chefs roll like Texas-born and bred Ford Fry. His fun recipe for Shrimp Enchiladas comes from his new cookbook,Tex-Mex Cookbook: Traditions, Innovations, and Comfort Foods from Both Sides of the Border, and calls for stacking corn tortillas with zesty layers of cheese, tomato and succulent shrimp. To seal the deal, it's crowned with a topping of creamy avocado and fresh onion. Dig in, y'all! Get your Ford Fry meal kit delivered the week of April 29th!