Meet the Artist: Patricia Jacques
Say hello to the newest addition to our postcard series, and the fabulous artist behind the design!
Patricia Jacques is an illustrator-artist native to the Caribbean, who migrated to the US in 1998 and currently works mostly in watercolor.  Jacques recently graduated from the Minneapolis College of Art and Design with a BFA in Illustration and a focus in green, creative enterprises. In addition, she holds certificates in permaculture and an MA in Museum Studies from the University of Nebraska-Lincoln.  
Previously, Jacques's work has been selected to exhibit at the Sharja Exhibition for Children's Books Illustration in the United Arab Emirates.  Her work has been featured at ICON10/Detroit Red Bull House of Art, BI Worldwide, Squirrel Haus and Made at MCAD . 
Jacques has lived, studied and worked in 23+ countries. The principles of slow travel, and regenerative living are crucial to her body of work, which includes beyond her surface design and editorial commercial work, the popular surrealist series, Homo Sapiens Plantae.  This collection explores the botanical symbiosis between human and food plants, whereas the abstract forms of the Latin America collection, play with rich color washes, and other water-based media. Jacques also mixes her own eco acrylic paints using Natural Earth Paints pigments to create botanical door art murals. Selected works are currently available as canvas prints on Society6 and as wearable art through fair trade VIDA Design Studio.
She is the founder of Patricia Jacques Illustration Studio, a growing sustainable art practice, focused on creating uplifting illustrations filled with positive energy for licensing, editorial, travel and food companies committed to the green economy.  Clients include boutique hotel Manici Kasri (Turkey), Casa Oudaia Guest House (Guatemala), University of Mississippi/Gravy Quarterly Magazine, Powderhorn Neighborhood Park Association.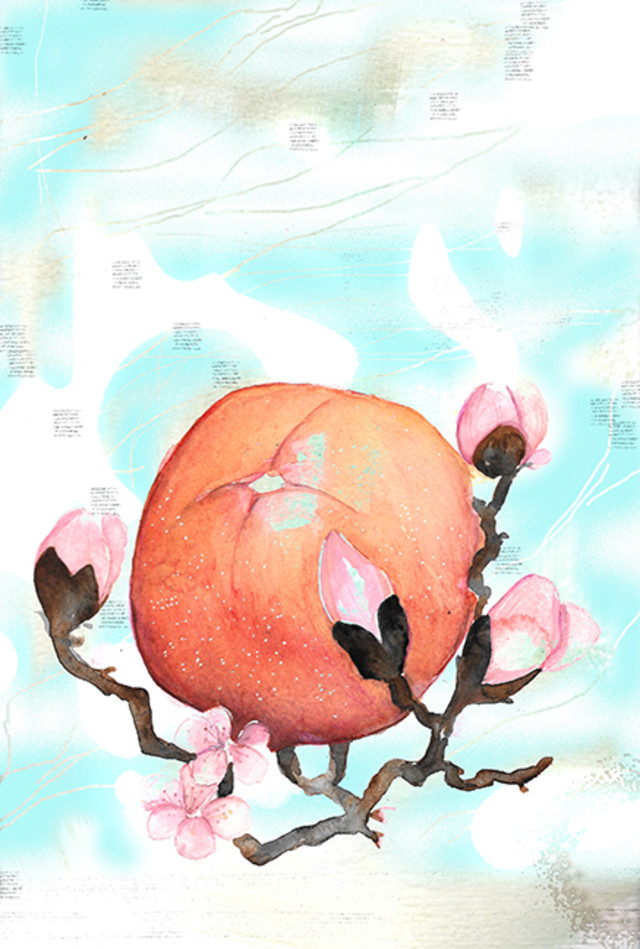 Look for artwork from Patricia in the form of a postcard in your PeachDish box next week!
Want to see more? Visit her website patriciajacques.com and follow her Instagram @pjacquesillustration
Following
More from Patricia: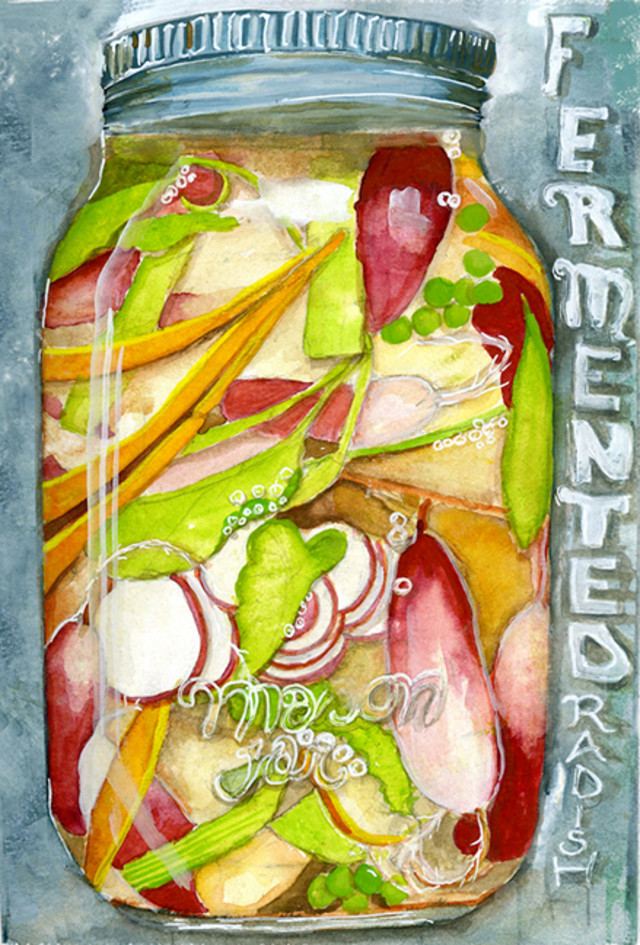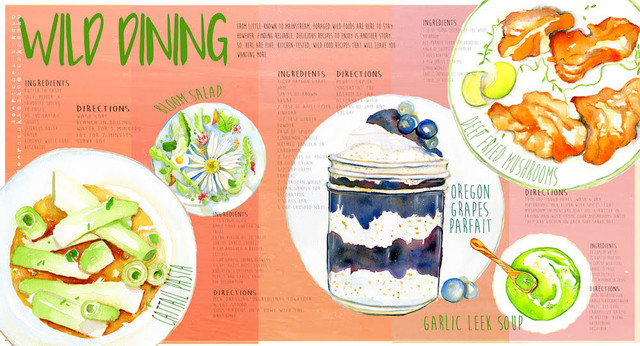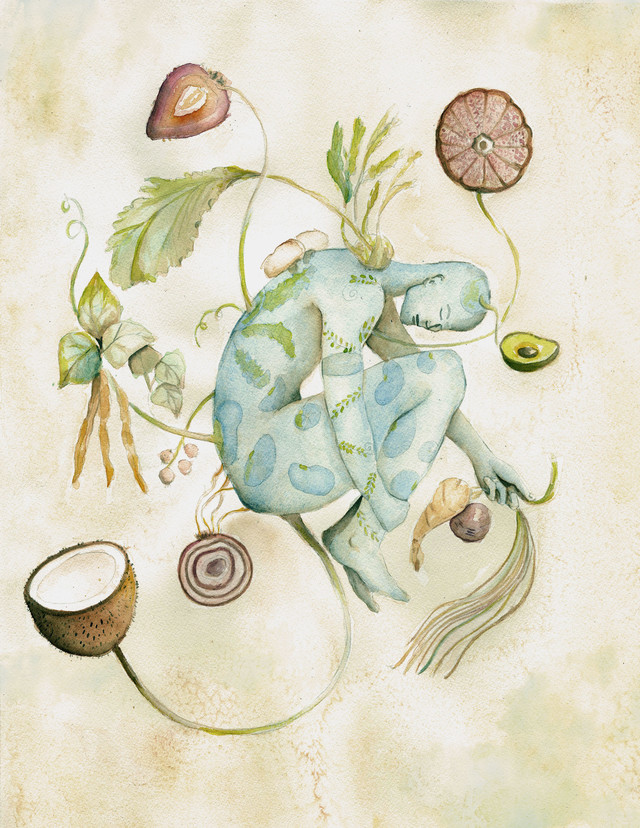 Why postcards?
When you choose PeachDish, you support artists! We strive to connect people with food through good food experiences, and while we recognize that these experiences happen primarily in the kitchen, we challenged ourselves to stretch that connection across new and unexpected mediums. These postcards offer a brilliant way to showcase foods and tradition while also shining a light onto remarkable artists around the nation, and we encourage you to share these special postcards with friends and strangers to spread the love and the good food movement!