New Study Shows Pesticide Levels In Families Drop Dramatically After One Week Of Eating Organic
PeachDish is a proud partner of Georgia Organics, a non-profit organization on a mission to connect organic food from Georgia farms to Georgia families. Georgia Organics participated in the commencement of this study by locating the participating Atlanta family.
A groundbreaking peer-reviewed study published in the journal Environmental Research found that switching to an organic diet significantly reduced the levels of synthetic pesticides found in all participants – after less than one week. On average, the pesticides detected dropped by 60.5% after just six days of eating an all-organic diet (see www.OrganicforAll.org).
The study found significant reductions in pesticides that have been associated with increased risk of autism, cancers, autoimmune disorders, infertility, hormone disruption, Alzheimer's and Parkinson's diseases.
Researchers from UC Berkeley, UC San Francisco and Friends of the Earth tested the urine of four racially diverse American families in Oakland, Minneapolis, Atlanta, and Baltimore after eating their typical diet of conventional food for six days and then after a controlled diet of all organic food for six days
The most significant declines involved organophosphates, a class of highly neurotoxic pesticides linked to brain damage in children: the study found a 95% drop in levels of malathion, a probable human carcinogen, and a nearly two thirds reduction in chlorpyrifos. Organophosphates are so harmful to children's developing brains that scientists have called for a full phase out.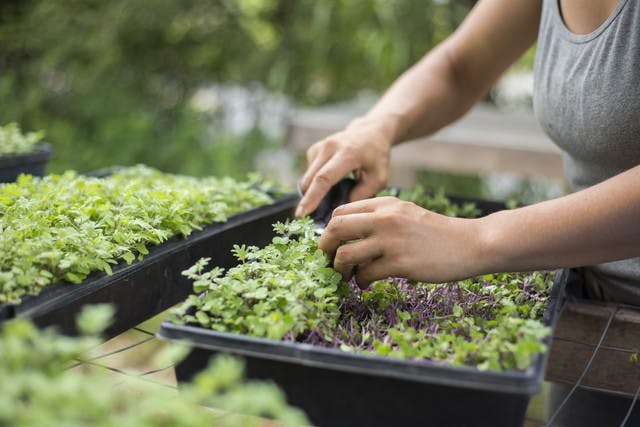 The neonicotinoid pesticide clothianidin dropped by 83%. Neonicotinoids are among the most commonly detected pesticide residues in baby foods. They are associated with endocrine disruption and changes in behavior and attention, including an association with autism spectrum disorder. Neonicotinoids are also a main driver of massive pollinator and insect losses, leading scientist to warn of a 'second silent spring'.
Levels of pyrethroids were halved. Exposure to this class of pesticides is associated with endocrine disruption, adverse neurodevelopmental, immunological and reproductive effects, increased risk of Parkinson's and sperm DNA damage.
Finally, 2,4-D dropped by 37 percent. 2,4-D is one of two ingredients in the Vietnam War defoliant Agent Orange. It is among the top five most commonly used pesticides in the U.S. and is associated with endocrine disruption, thyroid disorders, increased risk of Parkinson's and non-Hodgkin's lymphoma, developmental and reproductive toxicity and damage to the liver, immune system and semen quality.
Other recent studies have found compelling evidence of the health benefits of an organic diet. One study found 25% reduction in cancer risk for participants who ate the most organic food.  Other studies have found fertility benefits for women who ate organic food.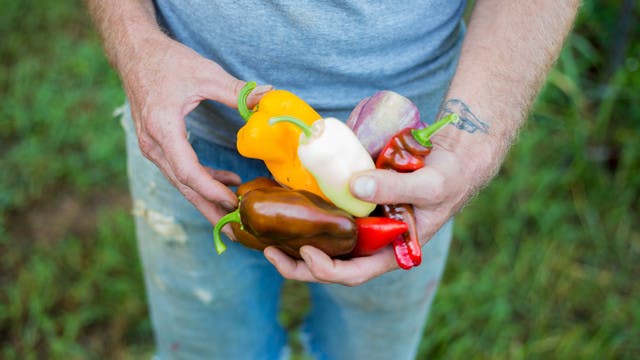 What is Georgia Organics?
According to Nielsen research, organic product sales in the U.S. jumped almost 9 percent to more than $21 billion during the 52-week period ending Nov. 24 of last year. "Gone are the days when organic products catered to a singular or specific audience," Nielsen said in the report. "Today, organics have hit the mainstream. Not only are organic products boosting our industry's top line, they are being purchased more by all generational and age cohorts. That said, some segments of our population are leaning into organic more than others."
"This research solidifies the importance of organic agriculture for both environmental and public health. As more families and millennials purchase organic, Georgia could benefit economically if we increased our Certified Organic acreage across the state," says Georgia Organics CEO & President Alice Rolls.
Georgia Organics helps more farmers take advantage of the rapidly growing organic market by providing funding and training for farmers who want to become USDA Certified Organic. 
The 200 Organic Farms Campaign reimburses the full cost of organic certification up to $1,000 for member farmers pursuing it for the first time. 
USDA FSA offices will reimburse 75 percent (up to $750) and Georgia Organics will provide the remaining 25 percent (up to $250) of certification costs. 
Member farmers also receive technical assistance on organic certification. We can provide technical guidance on the application process, what to expect during inspections, record-keeping, compliance, and more.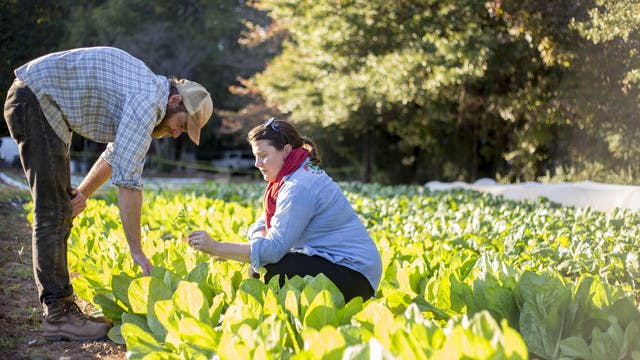 The Call to Make Organic for All.
We all have the right to food that is free of toxic pesticides. The farmers and farmworkers who grow our nation's food, and their communities, have a right to not be exposed day in and day out to chemicals linked to serious health problems. And the way we farm should protect rather than harm the biodiversity, soil and water that sustain all life.
Organic works. We already have the solution. And yet, our government subsidizes pesticide-intensive agriculture to the tune of billions of dollars while organic programs and research are woefully underfunded. This misdirection of public dollars is one of the main reasons many people across the country still don't have access to, or can't afford, organic food. This is unacceptable.
We should not have to "shop our way out" of exposures to toxic pesticides. Elected officials must protect the health of people and the planet and stand up to corporate influence. And the food industry has a responsibility to consumers, the environment and society at large. Together, we can demand government and corporations step up to create a healthier world for all people.
Working to make organic for all means investing in a food system that is healthier for you and healthier for farmers, farmworkers and rural communities. And it means investing in a system that protects bees, helps mitigate climate change and safeguards water, soil and the ecosystems that sustain all life.
We can work together to pass laws in our cities, states and nationally that decrease pesticide use and expand organic farming. We can change the national Farm Bill — a major piece of legislation that determines how food is  grown in the U.S. and what food is available to us as eaters. And, we can tell food companies and grocery stores to end the use of toxic pesticides in their supply chains and expand organic offerings.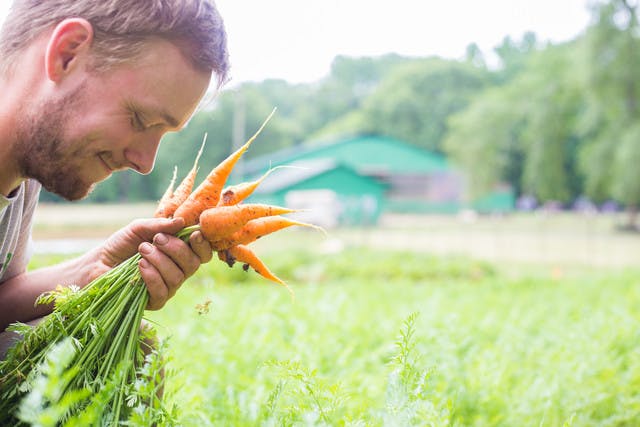 Right now, farming with toxic pesticides is the norm. But, we can turn the system around. The science is clear that we can grow abundant food without pesticides. We need to organize, raise our voices, demand that our leaders step up and shift support, research and policies to create a system where organic is for all. The solution is here — we just have to grow it.
This article was originally published on February 19th, 2019, by Georgia Organics. Visit their website Georgiaorganics.org and follow on social media to learn more about this topic and more: