Yum, Y'all! The Top 10 PeachDishes of 2018
What a wild, delicious ride it's been, y'all!
We offer over a dozen menus every week (including dessert, brunch and special occasion kits!) that showcase the freshest produce and highest quality meat our nearby farmers and growers can provide with recipes designed by award-winning chefs to create exciting flavors and wholesome dinners for all... and while we stand behind each one, there are those that shine brighter than others.
Your feedback is welcomed and your voices have been heard! We now present to you: the top ten meal kits that received the highest accolades from PeachDishers in 2018:
10)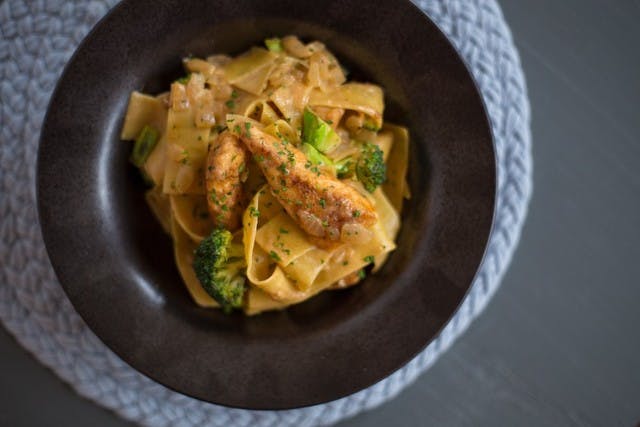 Delivered the week of January 29th
Smoky red paprika, one of the most widely used spices in the world, takes center stage in our take on a classic Hungarian-inspired dish. Humanely-raised chicken is coated in a spiced breading and lightly fried, then served with sautéed broccoli and egg noodles in a light sour cream sauce. This comforting dinner is richly spiced with paprika, but it is not "spicy."
9)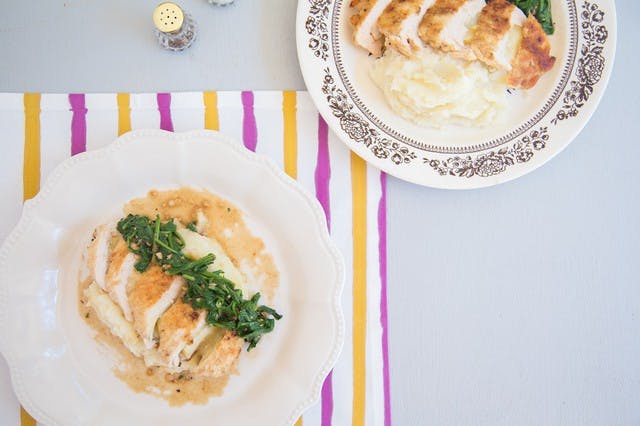 Delivered the Week of February 12th
Apple and cheese are natural flavor partners—a great match of bright, sweet and juicy to rich and savory—and together they make this dish something extra-special. Pounding the chicken to an even thickness (all you need is a plastic bag and a frying pan!) makes it easier to "stuff" and cook more quickly and evenly. It's all served over a side of buttery mashed potatoes that make the meal extra comfy.
8)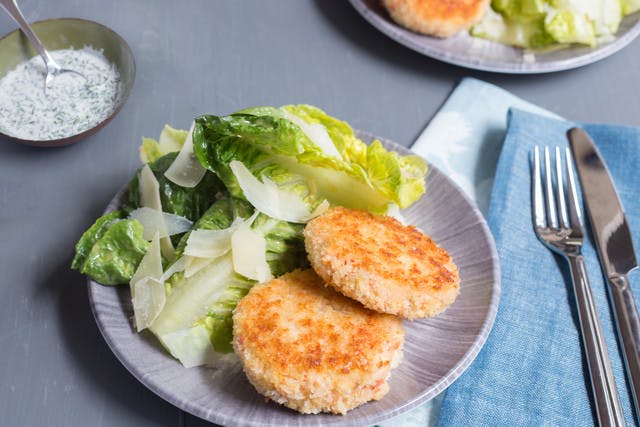 Delivered the week of March 12th
Salmon doesn't live in Southern waters, but that doesn't dictate that salmon cakes can't be considered "Southern." Just ask S.R. Dull, author of the 1928 cooking bible, "Southern Cooking." Except for the use of Duke's mayonnaise instead of white sauce, our recipe is not all that different from Mrs. Dull's version. We also use sustainably-caught salmon which comes to you already skinned and diced for convenience.
Heads up! Look for this dish to be on Menu towards the middle of March!
7)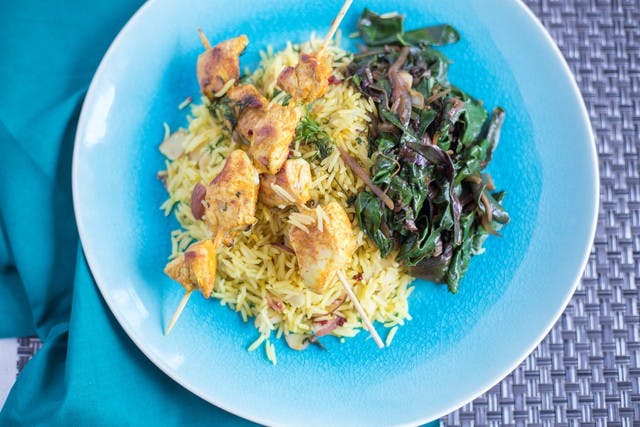 Delivered the week of February 19th
Although the origins of kebabs are contested, little skewers of roasted meat were served in Persia as far back as the middle ages. Barberries, another touch from Iranian cuisine, add a plucky note to the nutty blend of almond and rice, while the savory tang of the yogurt marinade is tempered by fresh citrusy dill.
6)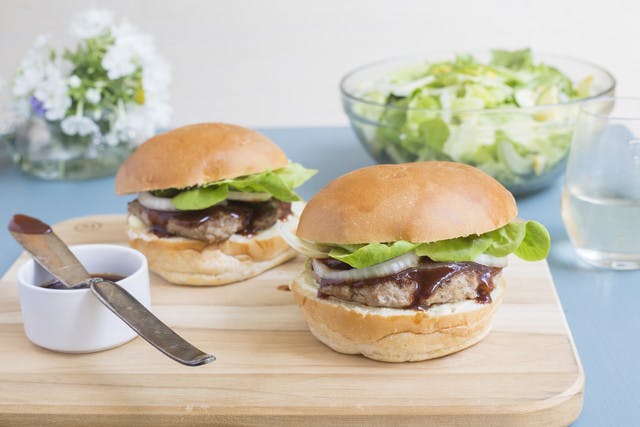 Delivered the week of June 4th
They may look like ordinary burgers, but these patties made with pastured pork pack a punch of succulent flavor. Add a robust barbecue sauce and it's like having a backyard cookout at your dinner table. A bright salad of squash and crisp lettuce completes this summery spread.
Heads up! Look for this dish to be on Menu towards the beginning of February!
5)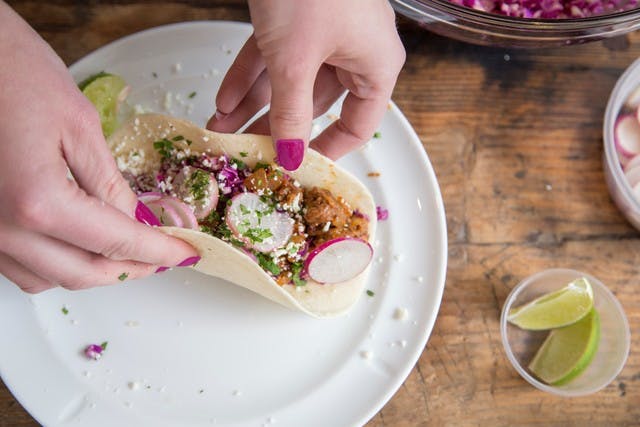 Delivered the week of February 5th
Lots of colors and textures add extra fun to an already popular meal: tacos! There's an extra surprise for the cleanup person in your house, too, as you'll need only one bowl and one pan to make it all. You'll probably end up with extra chopped cabbage; sauté it another time with some sliced onion for a delicious side dish.
Heads up! Look for this dish to be on Menu towards the end of February!
4)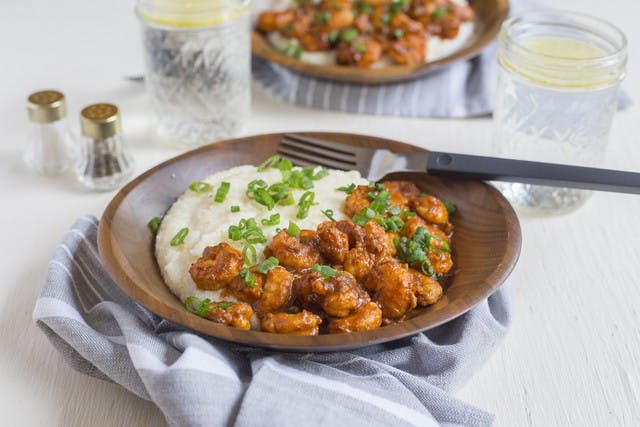 Available for delivery year round!
This famous dish is served in coastal regions all around the South, all day long. In our variation, wild-caught shrimp is flavored with garlic, green onion, and a smoky Cajun seasoning, and its natural sweetness is enhanced with a bit of butter. The sauté is served over creamy cheddar grits for comfort food that is soothing and just a little decadent.
Look familiar? This dish made last year's Top Ten countdown as well!
3)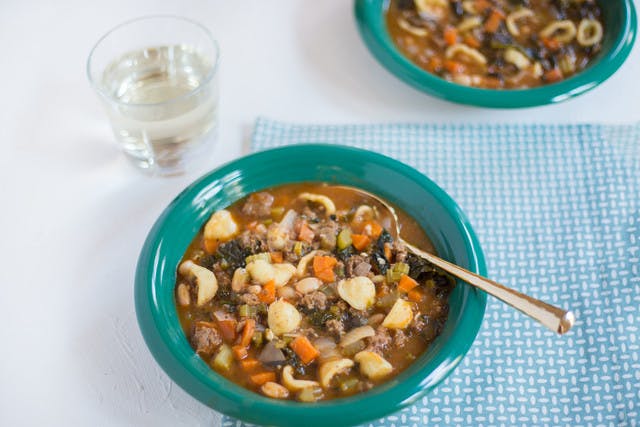 Delivered the week of January 29th
Traditionally made with tomatoes, beans and pasta, this version of a classic Italian minestrone soup includes a hearty portion of ground beef for a hot bowl of yummy comfort on a wintry night. It's perfectly satisfying on its own, but you can serve with fresh, toasted bread if you've got any on hand.
Look familiar? This dish made last year's Top Ten countdown as well!
2)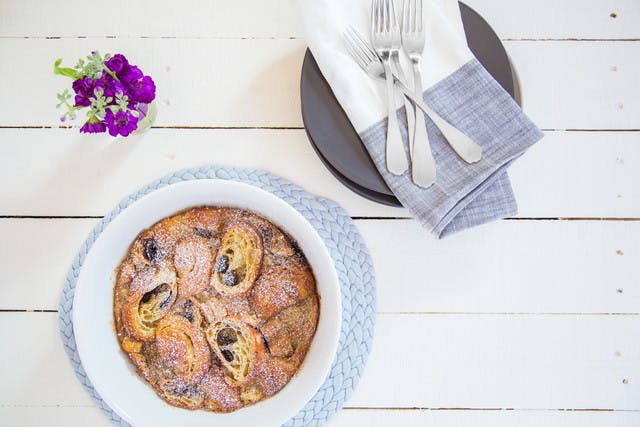 Delivered the week of December 17th
What's better than a chocolate croissant? A chocolate croissant baked in a custard; that's what. Serve this decadent treat to your most prized dinner guests with a cup of strong coffee. They will never forget you, or this dessert.
1)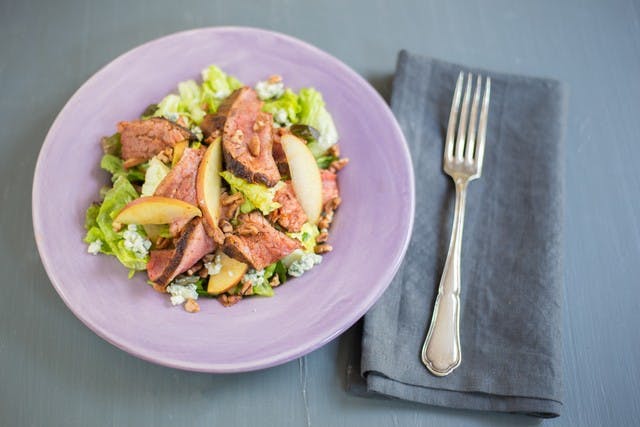 Delivered the week of January 22nd
Ask any parachutist why they would jump out of a perfectly good airplane, and they'll answer: For the thrill of it. Ask a cook why they'd blacken a perfectly good steak, and the answer is pretty much the same. Blackening steak adds excitement – in the form a crisp, charred-sweet, spicy crust – while sealing in its juices. When that same steak tops an herbed salad tossed with a sweet garlic dressing, well, then the thrill is apparent to everyone.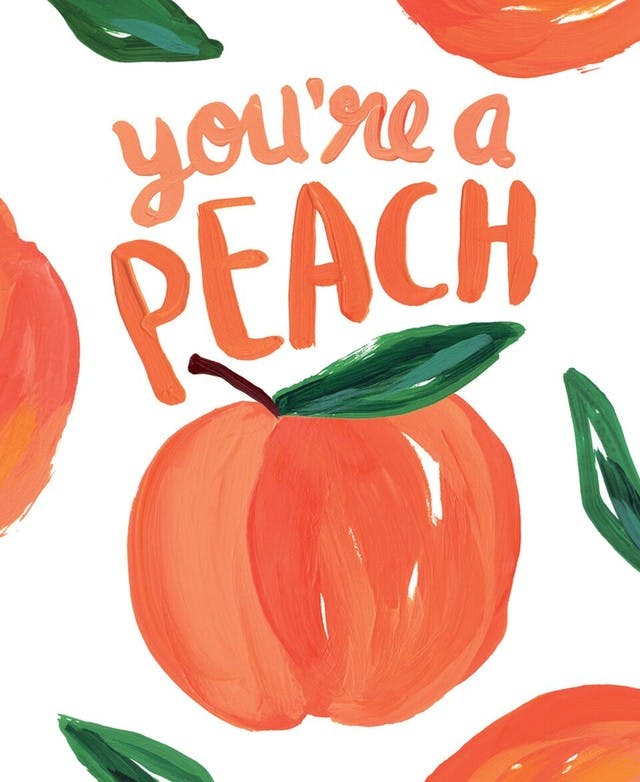 There you have it, folks! We look forward to many, many more dinners with y'all in 2018, and we can't wait to reveal what we already have planned. Stay tuned!
May 2019 be the happiest, most delicious year yet! Cheers!