Make the Classic Southern Pie Everybody Wants a Slice Of
Pi Day was surely invited by a math nerd with a taste for pie, and we're all about it! This year we're celebrating with Lauren Bolden, co-owner of Pie Bar and Pie Provisions and all-around pie expert, and her crowd-pleasing recipe for Black-Bottom Lemon Chess Pie.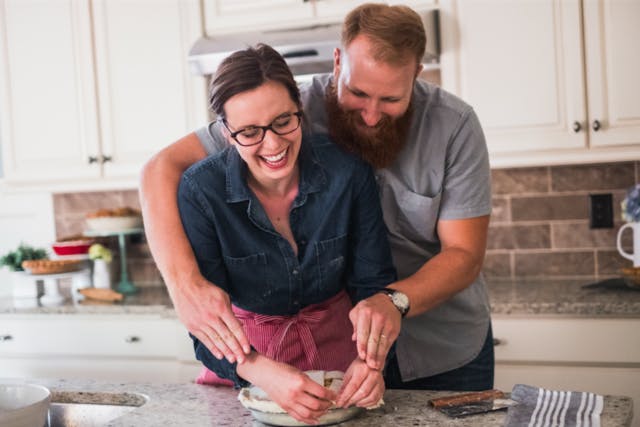 Photo provided by Lauren Bolden, Pie Provisions
If you're not lucky enough to have a pie shop near you, a great, easy way to approach home pie-making is by rounding up some friends and putting together a pie that feeds a crowd—enter Slab Pie! A Slab Pie is assembled by lining a baking sheet with a pie crust, adding your favorite pie filling, and then baking. When it's all done, you can slice it into squares and serve everyone at the party. One of my favorite Slab Pies to make is a Black Bottom Lemon Chess Pie. Fresh lemon zest and juice mixed with rich buttermilk filling and poured on top of a semi-sweet chocolate layer. Delicious!