Sisterhood of the Trellising Plants: Corn, Beans & Squash
If you planted your summer garden early enough, it should be bursting to life right about now. You'll have rows of towering tomato plants, leafy basil perfuming the yard, and long green tendrils of cucumber plants reaching to latch on to just about anything. You may also have the trio of corn, beans and squash - which your nifty gardening how-to guide instructed you to plant together - but did you ever wonder why they grow so well together?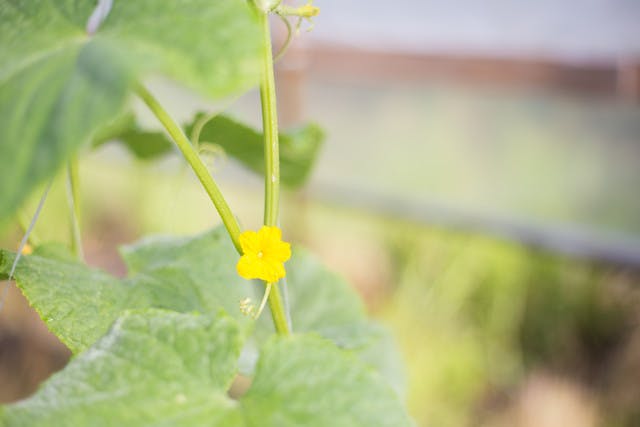 This garden trifecta is known as the Three Sisters, and is an example of companion farming in which different crops mutually benefit from each other when planted closely together. Because corn grows tall, the beanstalk is able to coil itself around as if it were a natural bean pole. The squash's job is to deter both weeds and pests while locking in moisture near the base of the plants; which it does with the help of broad leaves and spiky, rough tendrils. Bacteria gathered at the bean's roots fix nitrogen to the soil, which corn needs to grow and thrive. As an added bonus, the three plants differ enough that any major weather or pest conflict is unlikely to conquer all three. For example, a long, dry spell that wilts squash and bean suits corn just fine. The same wet, muggy season that beans can thrive in often causes corn and squash to produce weakly. Although it's not ideal to lose any crops, it's better to have something than nothing.
Sound revolutionary? Not so! People indigenous to North America were practicing this agricultural technique thousands of years before the Wikipedia page was published. In fact, the Three Sisters, who were also referred to as the "sustainers of life", were essential to the society; interwoven into the wellbeing - both spiritual and physical - of its people. Not only do they provide a sustainable, reliable source of food, but a nutritionally balanced one. Beans are rich in protein, and carbohydrates from corn provide quick and long-lasting energy. Squash supplements the pair with vitamins, minerals and other phytonutrient compounds that have antioxidant and anti-inflammatory properties, as well as plant-based fats from the seeds.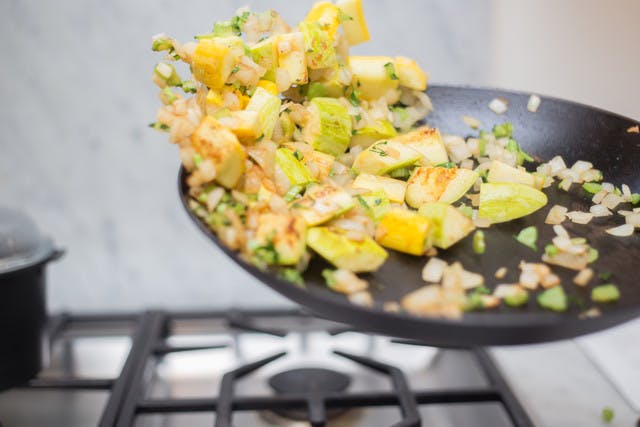 Healthy, happy plants, like the harmonious Three Sisters, are not only at the peak of nutrient density, but also flavor! Have you ever heard "what grows together goes together?" Succotash is a timeless southern classic that combines sweet corn and beans with some sort of rich fat, like butter or pork drippings. Other veggies, like tomatoes, sweet peppers, okra, and of course, squash, are always invited to liven up the party. Although it's an inexpensive dish that's historically gained popularity during times of hardship (like the Great Depression or World War II) succotash is delicious enough to be craveable year-round. For the record: corn, beans and squash don't need each other to make a tasty dish! Each one is versatile enough to compliment a variety of recipes and preparations, so there's something for everyone at the dinner table to enjoy.