On Photography & Food with Jack Deese
This Georgia-raised photographer's work graces our conference room wall, and when he stopped by our office with big box of fresh peaches to share, we shot a few interview questions his way to learn more about his process.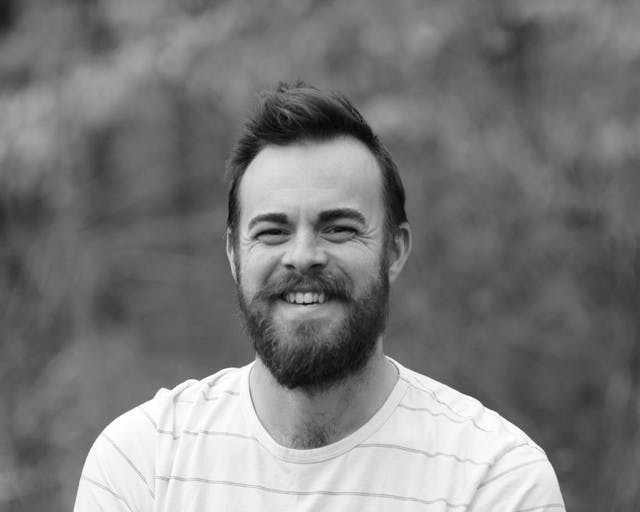 Jack Deese (born in 1986) is a photographer and writer born and based in small-town Georgia. He received a BFA in Photography from the University of Georgia, and an MFA in Photography from Georgia State University, where he was the recipient of the Welch Fellowship. His photographs have been exhibited nationally and featured in Oxford American's Eyes on the South, Ain't-Bad Magazine, and Fraction Magazine. His writing has been featured in Burnaway and Yield Magazine. The majority of his work is made close to home, or on the road looking for something good to eat. 
We have several of Jack Deese's pieces up for display in our own conference room at the PeachDish office. Hungry to learn more, we interviewed him for a clearer snapshot into his process:
1) How long have you been interested in photography? Are you interested in other art forms?
I've loved photography ever since I was a kid. I remember being elementary school age and going to Wal-Mart with my mama and getting our film developed and the prints back. I loved putting the photos in those little blue albums.
After that, it wasn't until I got to college that I gave it any serious thought. I'd already finished a year of school and transferred to the University of Georgia as undeclared. I needed to select a major, and I sat in on my girlfriend (now wife)'s art history class, and I was hooked. I hadn't had an art class since the fourth grade, and it was all thrilling to me.  Once I realized photography was something I could declare as a major, I signed up for the classes.
I do occasionally make pieces that aren't photographs. Some drawing and sculptures, some of which work in conjunction with a photograph. I make a lot of text pieces, but most of them never see the light of day. Maybe one of these days they will.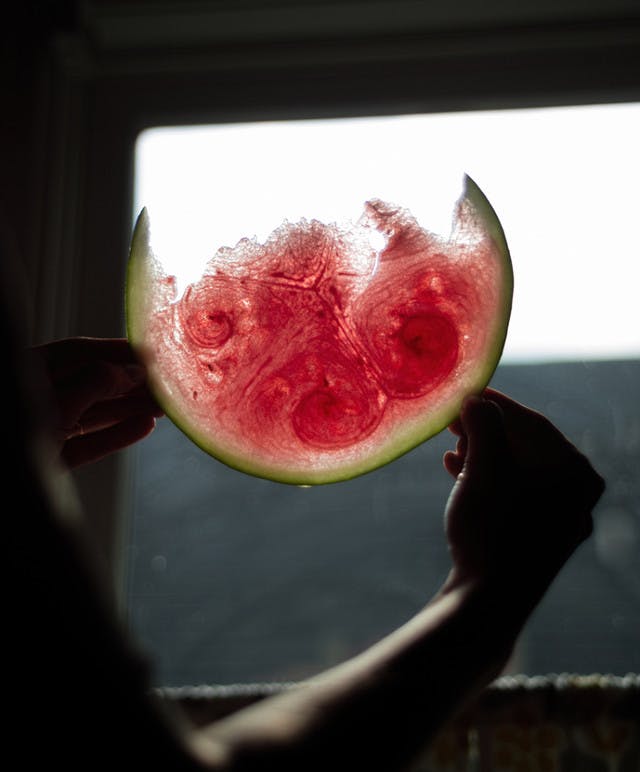 "Watermelon Slice" Archival Pigment Print,Varied Sizes, 2016
2) What inspires you most when it comes to your photography? Do you have any artists or photographers that you look up to?
 I would say just looking, having my eyes open to everything. I'm a big note taker, both physically and digitally, so I always have a notebook to write down ideas, and my phone has a ton of screenshots. I also love to "cover" my favorite photographs. So, the same way a band will cover a song and make it their own, I like to do the same thing with photographs.
And my favorite artist list is long, but here's a few: William Eggleston, Larry Sultan, Carrie Mae Weems, Alec Soth, Ed Ruscha, Kathryn Bigelow, Birney Imes, Justine Kurland, Mark Steinmetz, Judith Joy Ross, Jason Fulford, Roe Etheridge, Rinko Kawauchi, Kara Walker, Walker Evans, William Christenberry, Cristina De Middel, Catherine Opie, Takashi Homma, and Torbjorn Rodland. 
3) Do you have a favorite thing to photograph? If so, what is it?
I'd say making portraits. For me, it's the most difficult and most rewarding process. I like the collaboration between the photographer and the subject, and think of it as a kind of push and pull where you never know exactly what the outcome will be.
 I don't care much for photographing people without speaking to them. It makes for a much different photo after you've approached someone, but I think that interaction lends anxiety to the photograph that charges it with intrigue.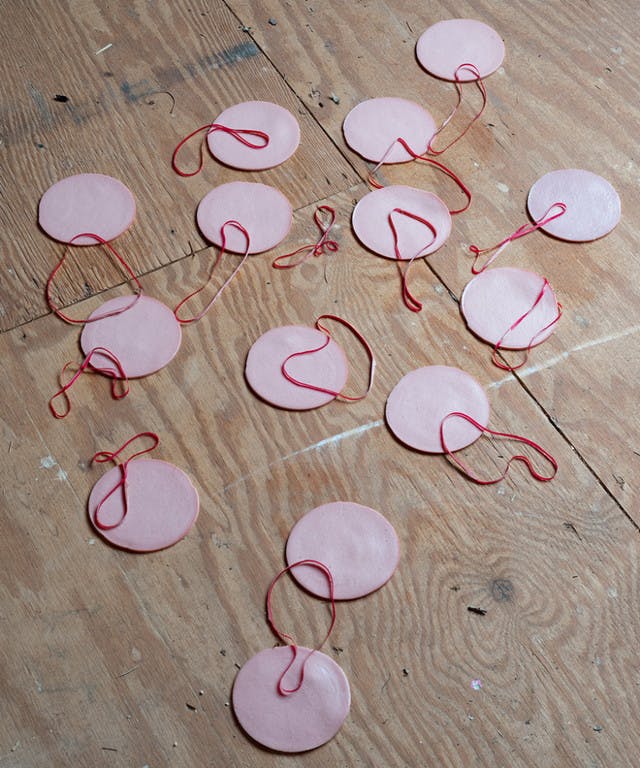 "Bologna on Floor" Archival Pigment Print, Varied Sizes, 2016
4) What do you look forward to exploring in your photography this year?
I'm really looking forward to just using my camera more. Since leaving grad school a couple of years ago, I've really been in my head and not making as much work as I should be.
For a long time, I trusted my decision making, especially with the notion of allowing a really organic process to develop the work on its' own terms, and not be tied up with what the work is "about."  I feel like I've shaken off those doubts, and gotten back to trusting my instincts. So, I've got a few smaller ideas, as well as a large-scale project that I'm hoping to tackle this year.
 And my wife and I are expecting our second daughter in a few weeks, so I'm also looking forward to documenting her, and the rest of the family as we welcome her into the world.
5) Here's an extra fun one. What's your favorite food?
This question is very tough because I love to eat. I usually make all my plans around food and where I will be eating.
 But I would have to say BBQ, a delicious smoked pork shoulder. Best on a bun, not a fancy one, and hopefully the smoke is right, and I would add just a splash of vinegar sauce that has a lot of red pepper flakes in it.  I try to smoke my own at least once a month, but living in Georgia, I have a lot of good options. Some of my favorites are Fox Bros., Fresh Air, Old Clinton, B's Cracklin, and Southern Soul.  And I always try to stop if I see someone with a smoker set up in a parking lot.  
Photo of Jack Deese's work on our conference room wall, taken from Jack Deese's Instagram page
Hungry for more? Find Jack Deese's work online by visiting his website and following him on Instagram!