February Farmer Update: What's Growing Right Now?
Lots of things change from season to season, and even month to month, for a farmer. From what's in the ground to what's in abundance, the climate of both weather and consumer demand play a role in a farmer's daily tasks, projects and even schedule.
In this latest installment of our monthly Farmer Update series, we visited Matthew and Christi at Hungry Heart Farm, a certified organic farm which began as a blank slate of land on Decimal Place Farm in Conley, Georgia just a few short years ago. We caught up on their February to-do list which, to them, means less producing and more building, lots and lots of greens, and "forman-ing."
Our interview with Matthew is below: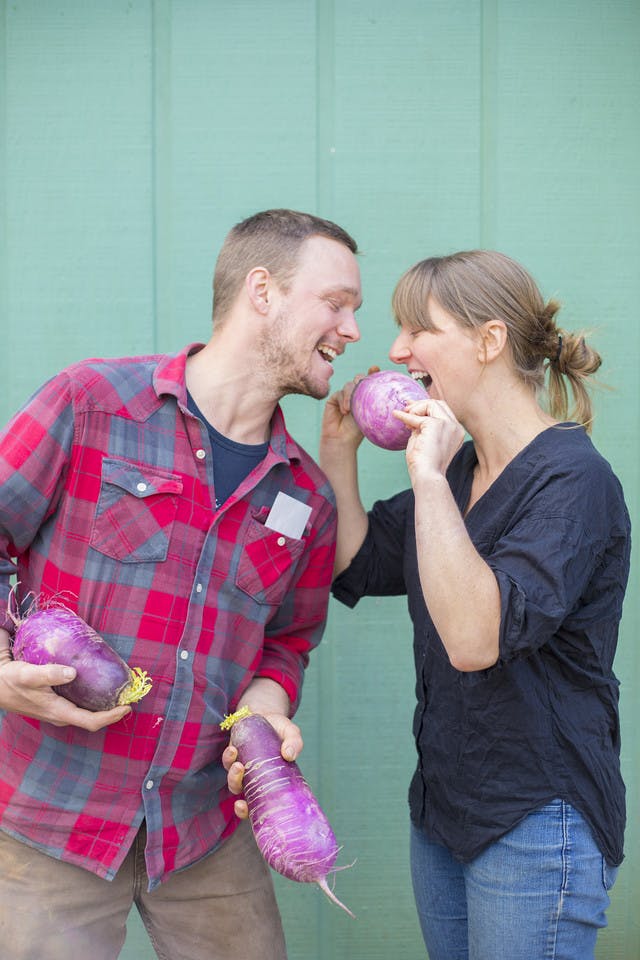 What got you into farming?
I got into farming because I wanted to know how to grow my own food. I started working as an intern at Love is Love Farm about eight years ago, and then moved around farming. I came back here and started Hungry Heart a few years ago.
What are you doing at this time of year?
We have crops growing, the best looking stuff is in the high tunnel. We're planting, eating and harvesting in there. We're seeding in the greenhouse and we're working on building projects, revamping the wash station - we received a Food Well Alliance grant to build a portable cooler.
What's your favorite thing to grow/eat?
We've been eating a lot of daikon radishes- they store really well. I love growing greens a lot during this time of year too.
What is the biggest challenge this time of year?
Biggest challenge is the weather. You never know what it's going to do -- it's 60°F today and it was 12°F last week.
What do you love about this particular season?
I like that it's a little less hectic. We get to focus on things that we don't get to in the height of the season. We get to work on projects and build things.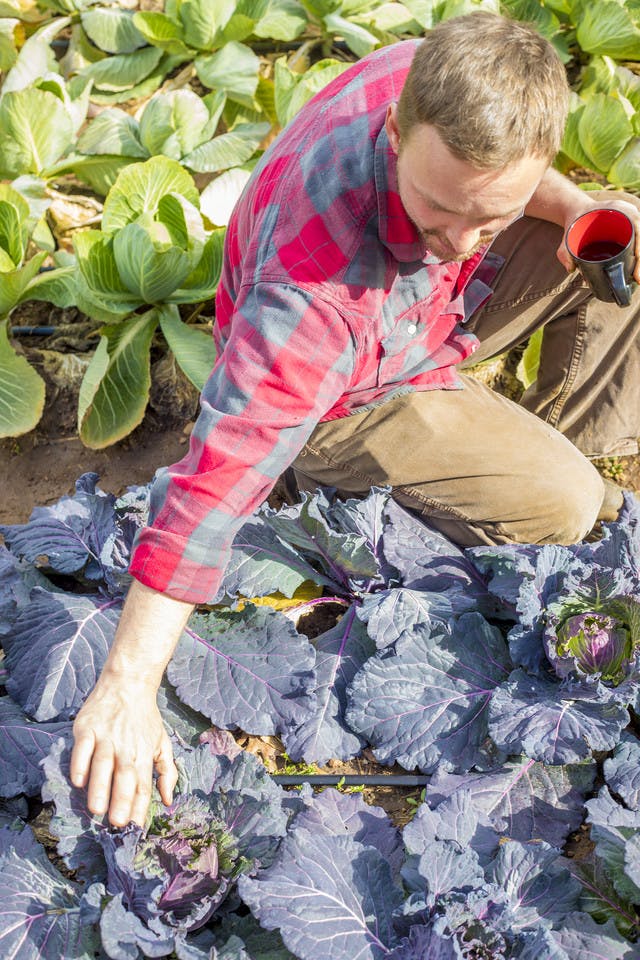 What's in the ground, what's next?
We have stuff in the ground now. Arugula, carrots. Spinach in the high tunnel. Cabbage and parsley. We're going to start tomatoes in the greenhouse really soon, but they won't be in the high tunnel until March or April. And more carrots; carrots are our best crop right now.
What are you looking forward to?
I'm looking forward to it warming up and for things to grow faster. We can't keep up with demand this time of year because things grow so slowly. Once it warms up, we start making more money.
Any farm rituals?
We do morning coffee, afternoon coffee... we drink a lot of coffee and walk circles around the farm and decide what to do. I drink coffee and walk in circles. Christi calls it "forman-ing" me walking around, scratching my head, taking notes. It's hard to be the boss :)
What are your favorite cookbooks/chefs/restaurants?
We always go to Wrecking Bar; it's good food, very accessible. We also love going to Staplehouse, but that's a little less frequent. Petit Chou - it means "little cabbage" - we're loving, a good breakfast spot. And Eat Me Speak Me.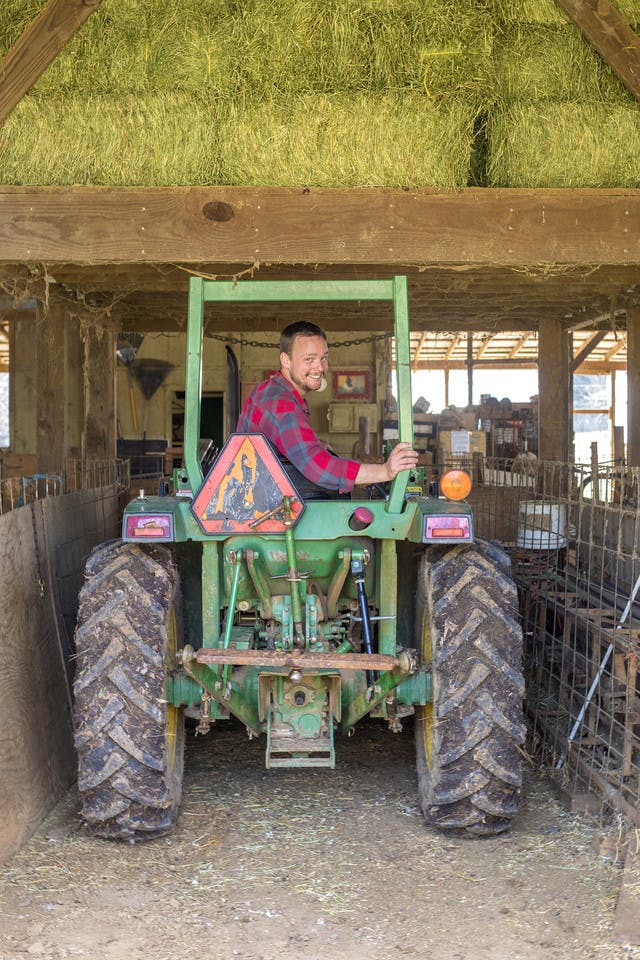 Learn more about Hungry Heart and the rest of our amazing supplier family!
Stay tuned for next month's Farmer Update where we'll learn what's happening in the fields just as springtime starts rolling in!