Martin Luther King Jr Day: On Connecting to Our Past, and to Each Other
Near the heart of Atlanta and fifteen minutes north of our warehouse stands tall The King Center. We're grateful to have such a rich history of one of America's greatest heroes right in our backyard.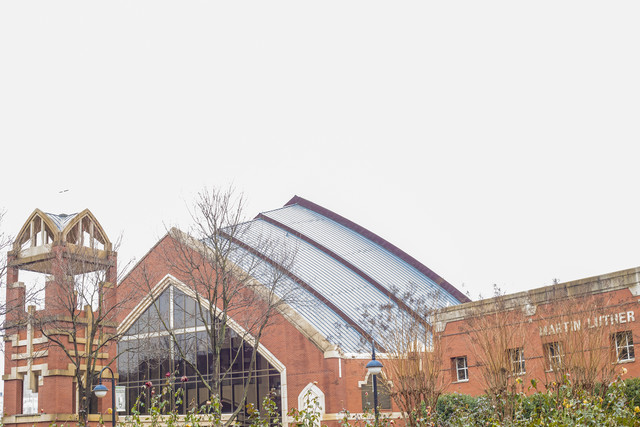 "In a real sense all life is inter-related. All persons are caught in an inescapable network of mutuality, tied in a single garment of destiny. Whatever affects one directly affects all indirectly. I can never be what I ought to be until you are what you ought to be, and you can never be what you ought to be until I am what I ought to be. This is the inter-related structure of reality."
There are many, many quotes from Martin Luther King Jr. that beautifully articulate the struggle and the passion he, his wife, Rosa Parks, and thousands of others faced during the mid 20th century, but this one in particular resonates with us.
The narrative of the South is a complicated one, particularly on the topic of race. Between the slave trade and Jim Crow Laws, it's tempting to tiptoe around it - but we shouldn't. We have to recognize that everyone is affected, and has the power to be aware, to stand up, and to work for change worth believing in. We're all woven together in one intricate quilt: a tapestry adorned with the livelihood of what every culture, every family, and every individual stitched into it, one that's not strong because of the threads themselves, but because of how the threads connect and support each other.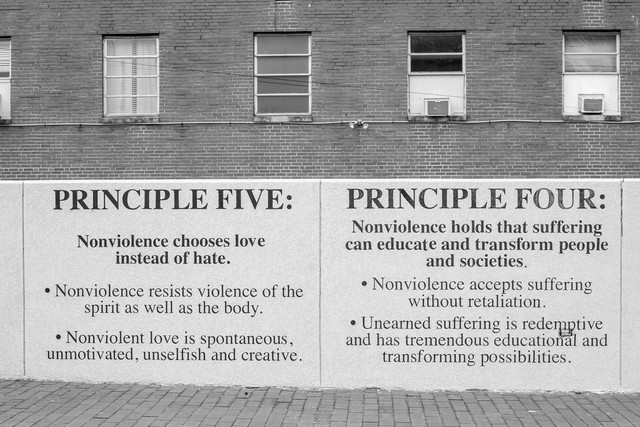 2018 marks 50 years since The Martin Luther King, Jr. Center for Nonviolent Social Change ("The King Center") was established by Coretta Scott King as a nonprofit institution and historical resource for the community. Paved into the walls of this living memorial, you'll find the Six Principles of Nonviolence. Every year on the 3rd Monday in January, we celebrate Martin Luther King Jr's birthday (which happens to fall on the very same day in 2018) and everything the national hero stood for.
Numbers can seem dry, but they tell the scope of journey:
15 - The age at which Martin Luther King went to college. He skipped two grades.
1955 - The year King earned his PhD in sytematic theology. His dissertation was "A Comparison of the Conceptions of God in the Thinking of Paul Tillich and Henry Nelson Wieman."
> 6 million - The number of miles traveled across the nation by King between 1957 and 1968.
29 - The number of times King was jailed for petty offences like civil disobedience or speeding tickets.
$10 - The fine charged to Rosa Parks when she was found guilty of violating Montgomery City Code when she refused to give up her seat to a white man (plus a $4 court fee).
381 - The number of days spent walking to and from work during the Montgomery Bus Boycott.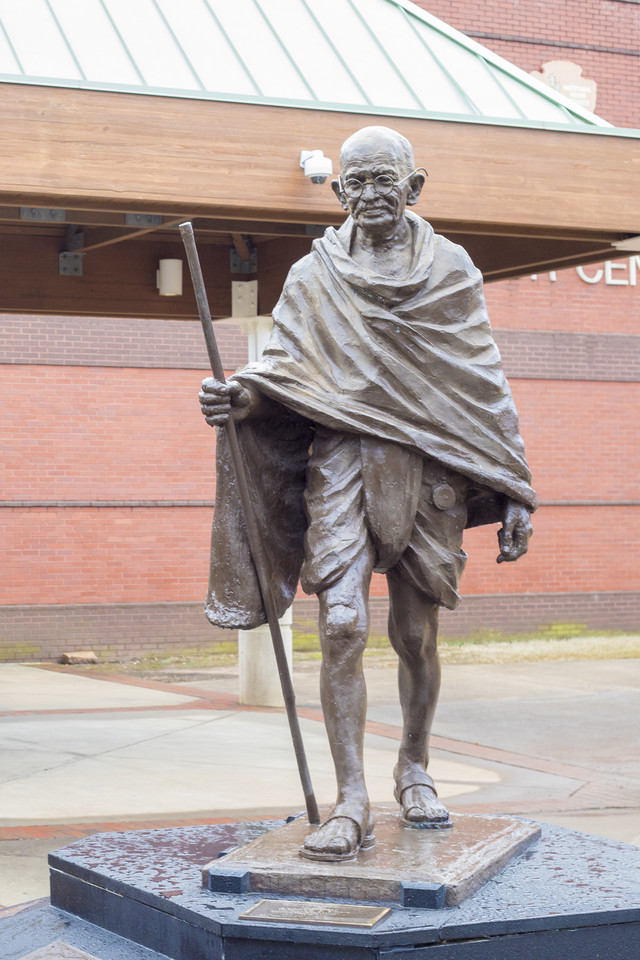 5 - The number of weeks that King and his wife stayed in India. The teachings of Mahatma Ghandi and his trip had a profound influence on King's commitment to nonviolent resistance and the struggle for civil rights.
1667 - The number of words in King's most famous "I Have a Dream" speech. 250,000 people gathered at the Lincoln Memorial to listen.
54 - The number of miles between Selma, Alabama and Montgomery, Alabama.
600 - The number of people who embarked on that 54 mile journey to the state's capital in 1965. The number grew to 25,000 by the time they reached Montgomery to hear King and other speakers.
5 - The number of months of historic peaceful protest before President Lyndon B. Johnson signed the Voting Rights Act of 1965, which guaranteed the right of all African Americans to vote.
1964 - The year King received Nobel Peace Prize. At 35 years old, he was youngest man, and the second African American, to receive the award.
209 - The number of pages in King's 1967 book Where Do We Go from Here: Chaos or Community? His fourth and final book, he composed it during a long period in isolation (with no phone) in a rented residence in Jamaica.
38 - The age at which King was assassinated at the Lorraine Motel in Memphis, Tennessee.
4 - The number of children he left behind. Their names are Bernice, Yolanda, Dexter Scott and Martin Luther King III.
>900 - The number of streets worldwide named after Martin Luther King Jr.
1983 - The year when Martin Luther King Jr Day was recognized as a federal holiday by Ronald Reagan. Musician Stevie Wonder popularized the long campaign when he released the single "Happy Birthday" in 1980.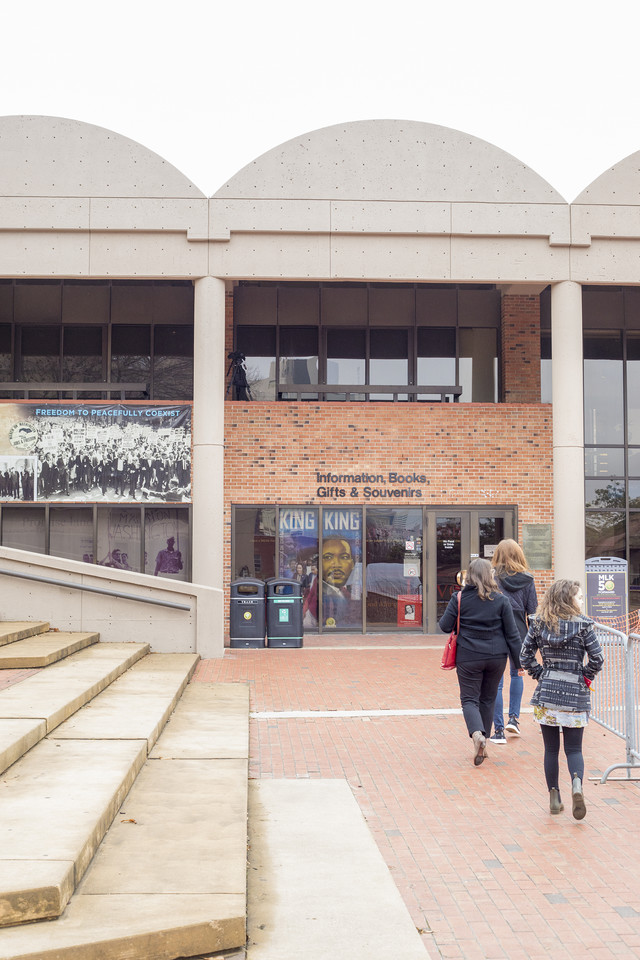 No matter race or religion, gender or sexuality, traditions or culture, we are all human, we are equal, and we deserve a place at the dinner table. In the present and going forward, we must ask ourselves the same question that Martin Luther King Jr. asked and audience in Montgomery, Alabama in 1957:
"Life's most persistent and urgent question is, 'What are you doing for others?'"
Whether it's feeding your neighbor, volunteering your time to those in need, supporting your local community, or simply lending a hand to a stranger, all acts of kindness have an impact worth striving for and celebrating.
After all, you and I, us and them, (yes, ALL y'all!) are connected to one another. We're stronger because we make each other stronger.