Most Loved in the Market: Ten Top Sellers of 2017
Whether you voted with your fork, spoon, or favorite snack bowl, we present to you the 10 most loved Market items!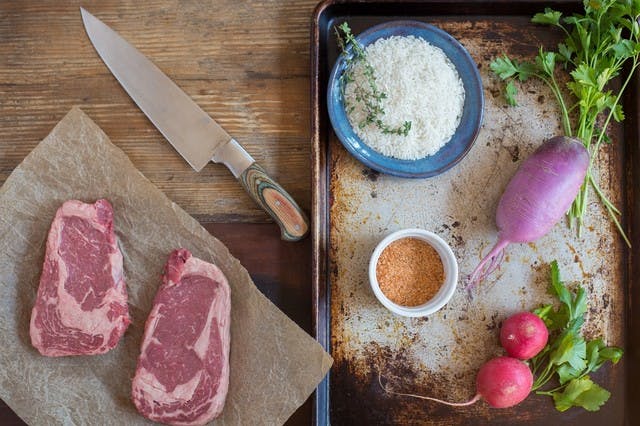 Have you visited the PeachDish Artisan Market lately? Goodies await.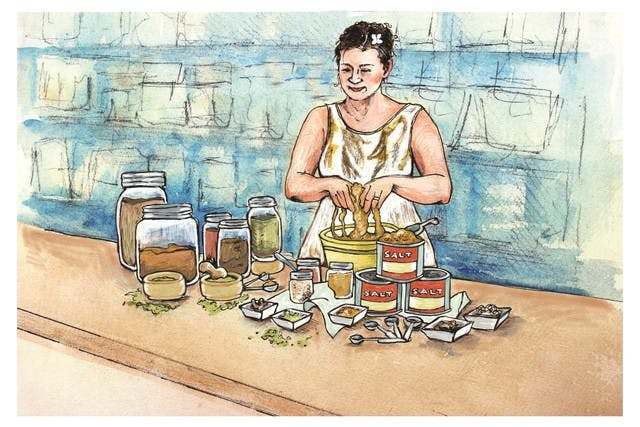 PeachDish Salt
PeachDish Salt goes well with just about everything. It's an all-purpose, universal seasoning salt with a mild smoky flavor that blends well with meats, cheeses, and veggies. Sprinkle it over roasted potatoes, add a dash to make your greens sing, or jazz up your scrambled eggs. Born out of a collaboration between Suzi Sheffield, the proprietor of Beautiful Briny Sea and PeachDish Culinary Director Seth Freedman this unique seasoning salt in inspired by Magic Unicorn Sea Salt, a custom favorite that enhances the flavor and depth of PeachDishes without adding complex techniques. You can also find many other Beautiful Briny Sea salt (and sugar!) blends in the Market, like Campfire Sea Salt and Mexican Hot Chocolate Sugar.
Springer Mountain Farm Chicken Breasts
We've all been there: One of our vegetarian dishes looks delicious, but your inner omnivore's telling you it would be more delicious with chicken. But wait - did you know that you can easily add two chicken breasts onto your order? Winner winner, chicken dinner! These boneless, skinless chicken breasts are perfect for pan searing, grilling, poaching, and roasting - and take on seasonings, sauces and glazes with ease. Springer Mountain Farms in Georgia's Blue Ridge Mountains is the "home of America's best tasting, antibiotic & pesticide free and Certified Humanely Raised Chicken." They flourish on a vegetarian diet and fresh mountain water. In fact, the first poultry company in the world to be given the distinction of American Humane Certified by the American Humane Association was Springer Mountain Farms.
Revere Meat Co. Georgia Grown Filet Mignon - Georgia Grown Beef Ribeye - Georgia Grown NY Strip
Nothing beats carving into well-seasoned, well-seared steak, especially a high-quality cut that comes from humanely-raised beef. Filet mignon comes from the tenderloin and is adored for its exceptionally rich and melt-in-your-mouth texture. It's boneless and Georgia Grown, so you know you're in for an amazing steak night.
Y'all didn't stop there - Revere Meat Co's Georgia Grown Ribeye and New York Strip were also top sellers in the last year! Revere Meat Co. is a locally-owned, USDA-approved, full service specialty meat processing and distribution company in Atlanta, offering a full line of carefully-select, custom-aged meats to service customers' unique needs. In their words, "We have a deep reverence for the people, businesses and animals that make up our industry. It has inspired us to create a new way of doing business, founded on the idea that by creating meaningful relationships with our customers and suppliers we can improve the quality of the meat industry for everyone."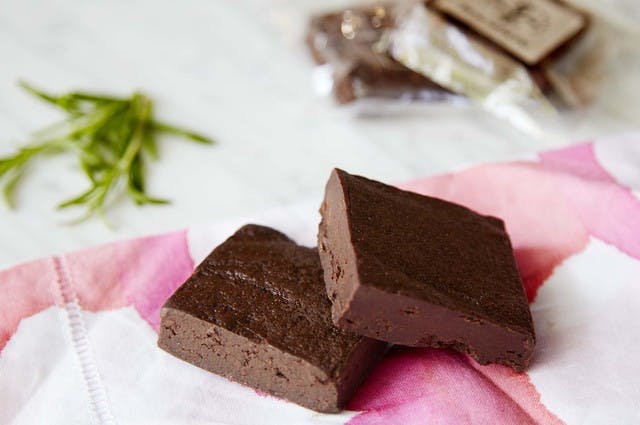 NOLA Girl Signature Brownie
Dark chocolate with a hint of coffee (or bourbon!), NOLA Girl's brownies offer a rich, complex flavor experience with every bite. NOLA Girl Brownies was started by New Orleans native Wendy Sanders, who brought her passion for cooking back to the U.S. after attending culinary school in Italy. With the perfect combination of dark chocolate, coffee, and minimal amounts of flour, Wendy created a brownie recipe we can't get it enough - apparently, neither can y'all!
AtlantaFresh Artisan Creamery Greek Yogurt
When yogurt is 'cow to carton' in 24 hours and made from milk produced by local cows that are humanely treated, fully pastured, and grass-fed...you know it's gotta be good! AtlantaFresh's original Greek Yogurt is refreshing and tangy, and versatile enough to welcome sweet and savory pairings. It's low in fat and high in protein, so you stay fuller longer, and contains probiotics which promote a healthy gut! Be sure to check out their many flavors, like Peach Ginger and Vanilla Caramel!
Bob's Red Mill Oatmeal
Another breakfast staple, this simple and satisfying oatmeal cup is made with a wholesome blend of quick-cooking rolled oats, old-fashioned rolled oats, stone-ground Scottish oatmeal, whole flax seeds, chia seeds, and just pinch of sea salt for flavor. All their flavors are gluten-free, including Apple Cinnamon and Blueberry Hazelnut.
Bob's Red Mill is located in Milwaukie, Oregon and has been creating non-GMO, USDA organic whole grain products "Bob's Way" since the late 1970's, when Bob Moore fell in love with the idea of operating a stone mill & his wife Charlee decided to feed her family healthier, more natural foods (like whole grains!). The couple has taken and "honest-to-goodness" business approach since, and in 2010, Bob's Red Mill became an employee-owned company. Now, it's a recognizable, household name for high quality products ranging from flours, cereals, baking mixes, legumes, grains and much more!
JudiCakes Pound Cake
Wholesome ingredients are the key to great-tasting, healthy baked goods, but of course, there is that "magic touch" only a master baker can add which defies definition and duplication. That touch comes from Judy Chancey, who has loved baking since she was 8 years old, and draws inspiration from century-old family recipes combined with fresh new ideas to create tantalizing taste sensations. You can find them in Atlanta-area Whole Foods and farmers markets, but for those outside the region, you can have your favorite cream cheese pound cakes delivered right to your door when you order from our Market. Our favorite flavor? Peach Melba!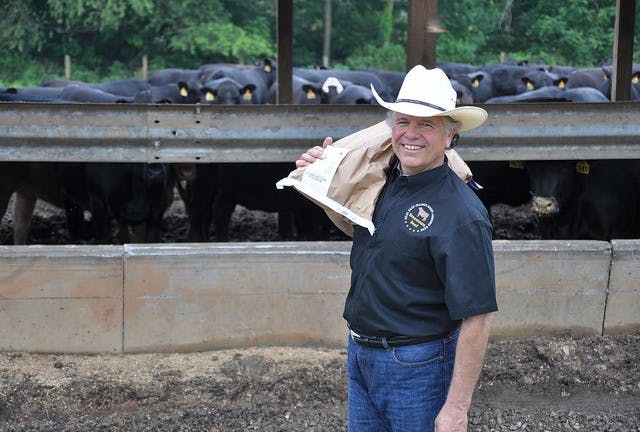 Brasstown Beef Ground Beef
Braunvieh cows are known for their tender beef, well-marbled ribeyes, and excellent milk production while Angus are known for their feed efficient growth characteristics. Combining the two means that the Brasstown Beef cows make for superior beef with limited waste! Their cows are kept in a large grass pasture with complete freedom to graze. They also have free access to grain and corn (grown on-site) feed and sweet granite water. Brasstown Beef's cattle are raised humanely, earning this family farm a Step 4 Rating from the Global Animal Partnership. What this equates to is beef with the flavor, texture, and integrity, or what the Whitmire family declares "Real Beef. Raised Right. Around Here." A versatile protein, this grass-fed ground beef is great for tacos, burgers, meatloaf, chili, pizza, pasta sauce and nearly everything in between!
Mamie's Famous Cheese Wafers
These crunchy, flavorful delights are a dream come true, and a staple at all gatherings. Simply slice and bake for an hors d'oeuvres your guests won't believe aren't homemade (not that you have to tell them!) With the perfect combination of butter, cheese and pecans, you'll soon discover why Mamie's Wafers are "Famous". With a recipe rooted in family tradition and containing absolutely no preservatives or funky ingredients, simply store these in the freezer until ready to bake, and enjoy!
Bob's Red Mill Whole Wheat Pearl Couscous
These whole wheat pearls of pasta bring a world of nutty flavor and chewy bite to the table, along with the added nutritional benefit of choosing whole grain. Fold pearl couscous into chopped veggies, nuts and dried fruits for a salad that's wonderful as both a side dish or a main course- especially when paired with a protein such as chicken or legumes! As we mentioned earlier, Bob's Red Mill is an employee-owned company striving to provide the best quality grains, seeds, nuts, beans, flours, baking mixes, and even Nutritional Boosters to the masses using the same "honest-to-goodness" approach they started the business with.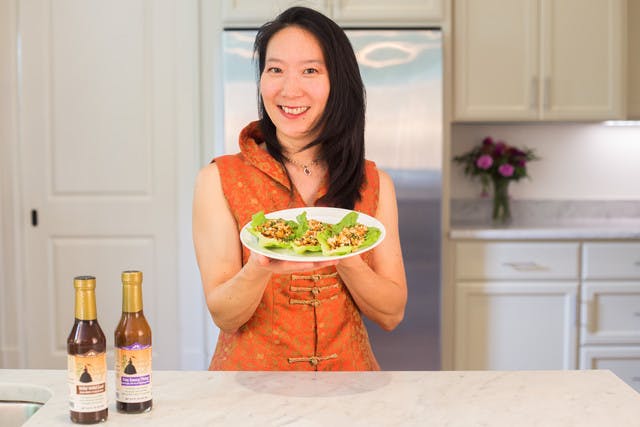 Looking for more? The Market has recently expanded and includes breakfast go-tos, pantry staples, snacks, sauces, sweets, meats - even treats for the dog - from small-scale producers, including some of Atlanta's finest artisans such as Southern Links and Chinese Southern Belle. Get your grocery shopping done and delivered - no squeaky cart or long lines required!