PeachDish in 2018: Here's What's New
New year, who dish? Well, EIGHTEEN weekly dishes, to be exact (including Vegan options!).
View our Menu and Market to see what's new!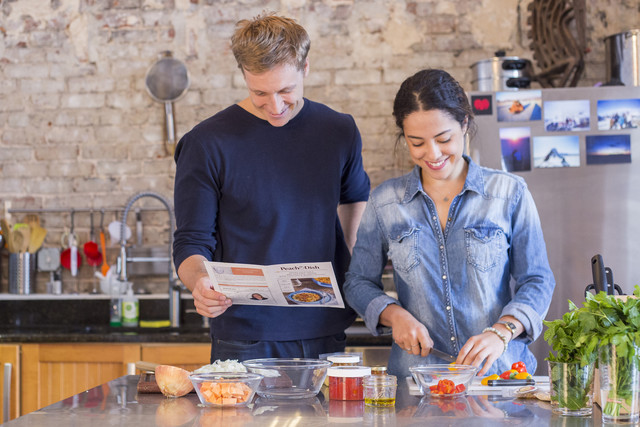 The PeachDish menu will now feature 18 kits, 11 of which are different weekday-meal-ready dishes to choose from each week.  There will be at least 6 brand new dishes, called Weekly Freshness. Additional dishes that change every week will be called Best Loved: previously run dishes that were highly-reviewed customer favorites.  There will also be at least 2 Ribbon Series dishes, which include premium or rare ingredients. These date-night ready dishes may take more time in the kitchen, and will run for 2-3 weeks.  In addition to Weekly Freshness, Best Loved, and the Ribbon Series dishes, PeachDish also features 3-4 evergreen meal kits, like Zeb Stevenson's Chicken & Dumplings and seasonal dessert options.
Culinary Director Chef Seth Freedman says: "We have heard customers' requests for more variety, more flexibility and continued commitment to high-quality, locally grown and produced ingredients. We have brought on board new recipe contributors and overhauled our menu structure to make the 2018 menu our best ever!"
Each week, at least 2 vegan dishes will be available. PeachDish has brought on several new recipe contributors to meet this demand, including plant-based chef and holistic nutritionist Chef Zu of Kings Apron in Atlanta. Nutrient-dense dishes like SuperFood Salad with Apple, Wheat Berries & Edamame are coming on the menu just in time for New Year's Resolutions. Customers can also enjoy an increased variety of no-gluten added dishes, quick fixes (which are ready to eat in 35 minutes or less), and Southern favorites. Our SuperFood Series will continue to span the entire menu offering, and we will now have 2-3 per week.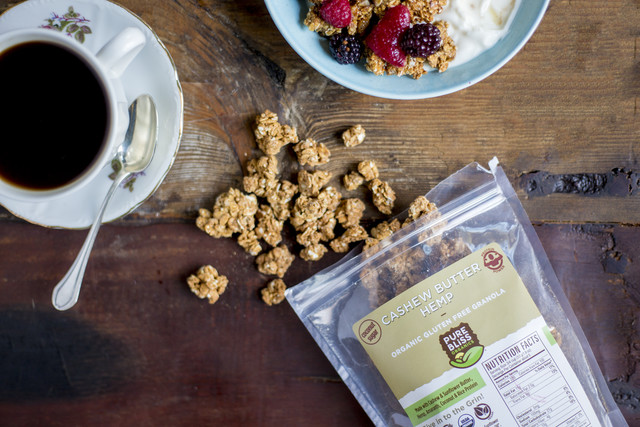 For those looking for more, the PeachDish Artisan Market includes breakfast go-tos, pantry staples, snacks, sauces, sweets, meats - even treats for the dog - from small-scale producers, including some of Atlanta's finest artisans such as AtlantaFresh Creamery, Beautiful Briny Sea, and Chinese Southern Belle. The Market also offers a selection of high quality meats and seafood from reputable producers. All meats are pastured-raised, poultry is Certified Humanely Grown and seafood is Monterey Bay Aquarium's Seafood Watch  'Best Choice'. Additionally, the Market offers non-food items from artisan producers such as A Sensible Habit hand-painted linens, Short Stack Editions cookbooks, and PeachDish gift cards!
New to PeachDish?
PeachDish, a national meal kit service based in Atlanta, exists to enrich and nourish people's lives through good food experiences. Its recipes are a reflection of the foods grown in and around Georgia, and the people and cultures who call this area home. PeachDish primarily seeks out responsibly produced, local products, and strives to be a steward of the earth, eliminating waste and working with sustainable suppliers. When you have better ingredients, you cook better, eat better and live better. PeachDish is proud to send its customers healthy, fresh, Southern meal kits, every week.
Be sure to check out our blog for interesting stories and videos about ingredients, culinary techniques, farmers and artisans, sustainable eating, Southern foodways and food in general! Follow us on Instagram, Twitter, and Facebook, and as always, remember to post your delish dinner to social media with the hashtag #PeachDishMeal for your chance to win a free meal kit - we pick a new winner every week!
Happy eating, y'all!