5 Tips for the New Vegan
Marisa Moore shares her secrets to making plant-based eating a snap.
Want vegan dishes delivered right to your door? Check our Menu for your options this week!
As an RDN (registered dietitian nutritionist), I'm seeing a spike in the number of people reaching out with sights set on becoming vegan. It's an exciting change. But sometimes switching to a new way of eating can lead to hunger and uncertainty. Many wonder if they are getting enough of the right nutrients. Sound familiar? You're not alone.
Though just 6% of the population identify as vegan, people are trying out veganism on a long- or short-term basis and for a variety of reasons. Stemming from desires to improve health, eat ethically, or reduce a carbon footprint, veganism has taken center stage.
To be clear, a vegan diet eliminates animal products from animal flesh, eggs and dairy foods, as well as honey. Devout vegans also refuse leather and other goods that sacrifice the lives or welfare of animals.  If you decide to go this route, for whatever your reason or motivation, there are a few things to keep in mind, nutritionally.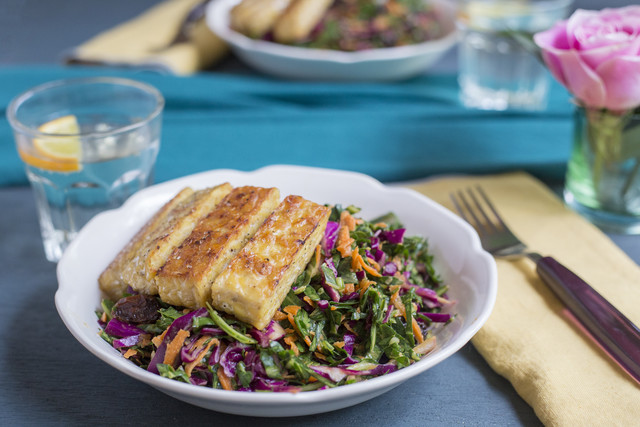 Getting enough protein is not as hard as people will make you think. Pulses, edamame, tofu, tempeh, nuts, seeds, and spirulina are a few plant-based proteins that are easy to incorporate throughout the day.  And if you've heard that you have to combine the right amino acids to get a complete protein (like rice and beans)– there's some truth to that- but the old thinking that you have to eat them at the same time is a myth. As long as you get a variety of proteins throughout the day, you should be good to go.
Eat whole. Before you reach for that pack of meat substitute (which could be full of salt, sugar, unhealthy fats, and preservatives), consider your whole food choices. Prep and freeze a batch of black bean burgers for quick lunches or slow cook a quinoa and bean chili overnight and wake up to dinner for days. Your heart and wallet will thank you!
Without effort, you'll probably miss out on omega 3 fats. Omega 3 fats are often lacking in vegan diets – and in meat eaters' too for that matter. Since fish is a major source of omega 3 fats, you'll need another. Fortunately, walnuts, chia seeds and flaxseeds dish a big dose of plant-based omega 3s. There is, however, some concern that that the plant-based form, ALA, is not as effective as DHA & EPA forms shown to benefit the heart, brain, and more. For a vegan alternative to fish oil, consider a microalgae supplement.
Keep an eye out for other notable nutrients. Among others, Vitamin B12, iron, calcium, and zinc, can easily fall by the wayside in a poorly planned vegan diet.  These nutrients are naturally present in animal products. Removing them without a suitable replacement can lead to inadequate intake. Beans, nuts, seeds, tofu, and even some fortified foods can help you meet these needs. Just check the labels.
Think ahead. Plan what you'll eat or plan to be hungry. Eating out can be challenging as foods like butter, chicken broth, and milk solids are common ingredients in recipes. Ask for details at your favorite restaurants and support those that specialize in vegan cuisine. Prepping vegan meals and snacks can keep you on track too. Let's face it - drive-through French fries are a vegan option, but certainly not a healthy one. Long day ahead? Pack a hearty bean salad for lunch and take along snacks like nuts, seeds, or roasted chickpeas to fill the gaps.
And that's just the cashew cream icing on the cupcake! It's more than possible to enjoy a lifetime of healthy meals eating on a vegan diet – you just have to plan and be willing to try new things.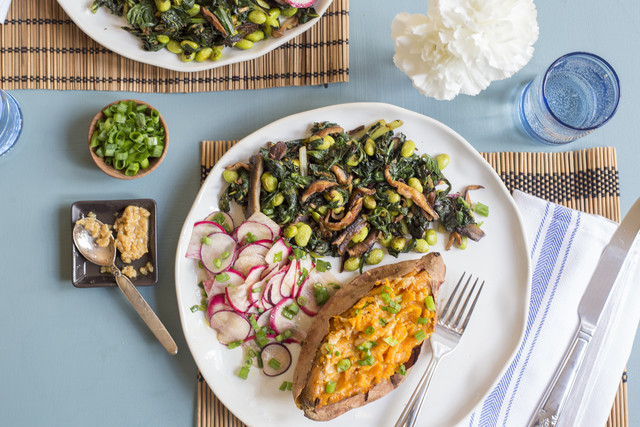 Marisa Moore, MBA. RDN. LD.
Marisa is an Atlanta-based registered dietitian nutritionist specializing in food and nutrition communications. Using a food-first, largely plant-based approach, Marisa helps people eat better one morsel at a time. A trusted food and nutrition expert, Marisa has appeared in major media outlets including CNN, The Today Show, New York Times, Wall Street Journal and more. Connect with her on Instagram and Twitter and get her recipes and nutrition tips at marisamoore.com.