5 Foodie Resolutions To Make 2019 Your Most Delish Year Yet
Things are more fun when food is involved. New Years Resolutions are no exception!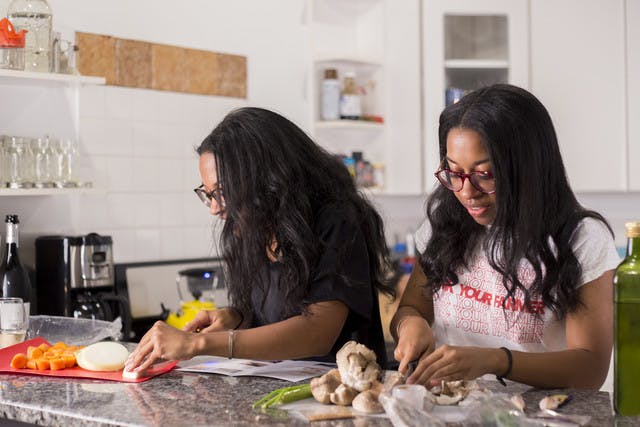 As 2018 winds down, many of us reflect on the past year and set our sights on new goals for the coming year. In fact, about 40% of us will set a New Years resolution, whether for self-improvement through education, a better hold on finances or to make exercise a priority. It's estimated, however, that less than 10% of those people will actually stick to it. Reasons for this could include poor planning and prioritizing, and not setting specific outlines for your achievements. Ultimately, motivation is a key factor... and to us, what's more motivating than food?! Small goals, like committing to weekly meal prep and mastering basic cooking skills, impact and improve your life in more ways than one; they can improve your organizational and time management skills, save you money, reduce stress and promote your health.
Go Meatless
Whether you've committed to Meatless Mondays or a completely plant-based, vegan lifestyle going into the New Year, reducing the amount of meat and animal products you consume is not only an act of sustainability for the planet, but also one that will likely save you money while improving your health. Our modern meat industry takes a huge toll on the planet; in fact, over half of all global greenhouse-gas emissions can be attributed to animal agriculture. In terms of your grocery bill, the cost-savings is simple: pound for pound, many fruits, vegetables, whole grains and legumes cost far less than animal proteins. Making a variety of plant-based foods the foundation of your diet is critical to your health; it ensures that your body gets the proper amount of fiber, vitamins, minerals, and various phytonutrient compounds you need to survive and thrive.
Cook at Home
This doesn't have to mean boring, simple meals, or slaving over the stove for hours as a pile of dirty pots and dishes clutter the sink. We live busy lives, and taking valuable time and energy to create a meal after work every night can feel intimidating and daunting. Don't fret! With proper meal prep habits and some good Quick Fix recipes in your back pocket, getting a homemade dinner on the table can not only save you time, but also make your financial and health goals easier to attain. Committing to a weekly meal prep (between 1-3 hours is all you'll need) is a good place to start; making bulk amounts of brown rice or quinoa, beans, or roasted veggies means your meals can be grab-and-go and nourishing, whether you dine at home or pack in your lunchbox for work.
Be Adventurous
This may be your most exciting resolution yet. Whether you're a kitchen novice or a seasoned home chef, there's plenty of culinary ground for you to explore. Through new ingredients, tools, and techniques, you're bound to create a dish that's novel (and more delicious than you imagined)! You'll learn how to make the creamiest risotto, the most delightful pupusas, and the flaky pie crust of your dreams. You'll discover that caramelized onions, browned butter, or a sprinkle of nutritional yeast (nooch!) can work wonders on the flavor profile of a dish. New ingredients like miso paste, rice grits, and winter squash may make their way onto your menu. You'll experience the world of whole grains outside brown rice (like millet, barley and wheat berries, just to name a few), and learn that tofu and tempeh are indeed quite delicious when prepared correctly. Make it your goal to play with a new ingredient, spice or seasonal produce once a month, or attempt a new recipe once a week. If making your own bread from scratch has always been a dream of yours, now's the time to act on it!
Buy From Your Local Farmers
When putting your money directly into the hands of the small-scale, local farmers in your area rather than massive distributors, not only do you support your community and local economy, but also transparency and sustainability. In exchange, you'll receive produce that's grown with love and harvested at the peak of its season, which means it's also at its peak in flavor and nutrition. Resolving to visit your local farmers market on a weekly basis or committing to a monthly farm share (CSA) are great ways to learn and experience new foods and to meet the farmers dedicated to growing them.
Repurpose Your Food Scraps
Think those onion skins, collard stems, and leafy carrot tops have no use past feeding the microbes and insects thriving in your compost bin? There are several ways to revive your spare bits and those vegetal odds and ends, like pickling, grinding them into fresh pesto, and simmering until a rich broth or stock is formed. If staying hydrated is one of your New Years resolutions, citrus peels and herb stems can be used to infuse bright, interesting flavors into water to make it more appealing (and it's worth noting that you can infuse liquor in this way too!).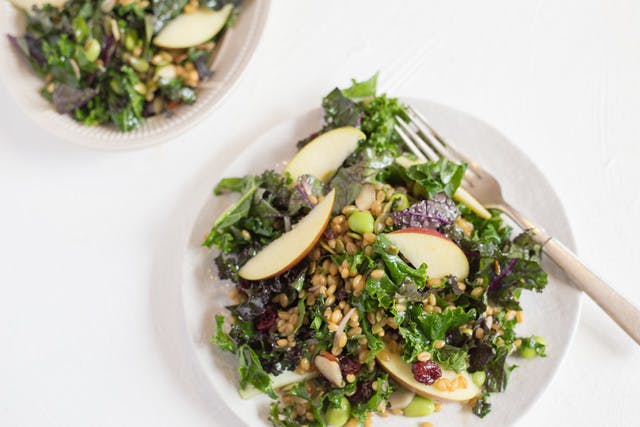 ...And the List Goes On!
- Revive an old family recipe
- Actually read through your favorite cookbook
- Toss any plastic storage containers that are broken, have no lid, or are simply unnecessary to your kitchen
- Pack your lunch for work at least 4 days a week
- Make pizza at home
- Reduce or eliminate the processed foods in your diet
- Visit the newest family-run restaurant in town
- Try a cuisine you've never experienced before
- Clean out your refrigerator and pantry (and donate everything you don't need to a local food pantry!)
- Ask your farmer what her favorite way is to prepare a seasonal fruit or vegetable
- Enter a chili cook-off
- Consume 5-7 servings of fruits and veggies per day
- Practice mindful eating
- Master the sunny-side-up egg
- Grow your own food (start with an herb garden if you're shy!)
- Hone your knife skills
- Host brunch
- Invent your own spice blend
- Cook together, eat together (and maybe put the phones away)
- Sign up for a cooking class in your community
- Learn how to properly brew tea or coffee at home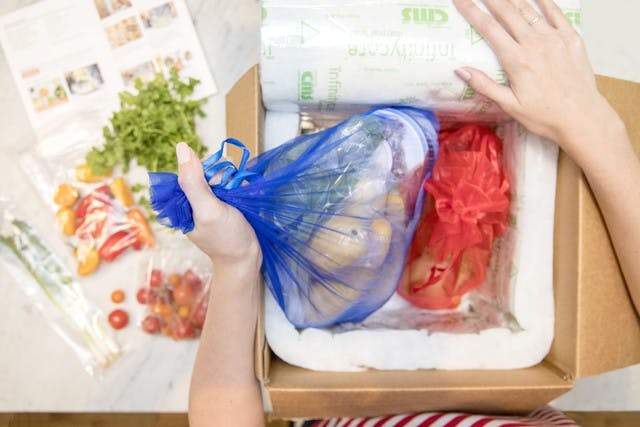 Time management skills? Healthful eating? Learning how to cook at home? Check, check & check! PeachDish helps you achieve all 3 by providing all you need to create a nourishing meal at home that you and your family will love.