Last-Minute Gifts for the Foodie You Almost Forgot
If you put the "pro" in procrastinate when it comes to holiday shopping, you've come to the right place.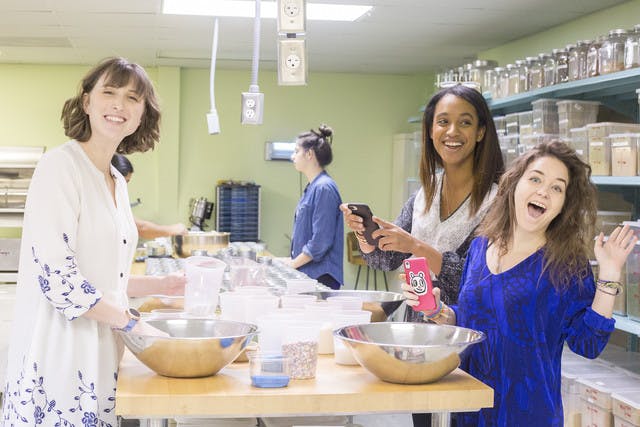 Whether it's your favorite professor, your godfather's husband, or even your cousin's dog, chances are you skipped one or two people on your list in the midst of this busy holiday season. Chances are, they're also a budding home cook, a tea connoisseur, a passionate vegan, or at the very least, a food-lover. Read on for a roundup of gifts they really crave!
For the "Seasoned" Chef
Every chef worth their salt keeps a little something special on hand to add that dash of flavor when needed. For many of us in the South, it's Old Bay seasoning (even though it originated in Maryland), but for others it could be a special herb blend, a complex curry spice, or simply a dash of crushed red pepper and sea salt. Why not get them something new to play with? Our local favorites include our friends at Beautiful Briny Sea who hand-mix and package their many blends in small batches, and Southern Links, who specialize in the most savory of barbecue and steak rubs. Don't be surprised if they find a new favorite go-to seasoning!
For the Health Nut
Whether it's wired in their nature to be active, hydrated, and nourished through a plant-based meal or they've resolved to be kinder to their bodies come New Years, it's not only thoughtful, but also encouraging to provide foods or ingredients that support their journey in a society known for its unhealthy habits! Satisfying, nutritionally-balanced snacks like energy bars or granola which are made with wholesome ingredients (like the ones from Pure Bliss!) are awesome treats to have on hand for those who stay on-the-go. Plant-based protein powder is good for those committed to running their first marathon as it promotes muscle repair, losing weight as the protein and fiber curbs appetite, or just in general as a nutrient boost.
For the Snack Hoarder
The best part about having a snack hoarder as a friend is never going hungry, because they always have a a little something for you to nibble on in their backpack, purse or desk drawer. Repay them with their favorite staples, or better yet, introduce them to some new ones! Poppy Handcrafted Popcorn from Asheville, NC, comes in sweet and savory flavors, and Georgia-based Front Porch Pecans offers fun flavors like Habenero BBQ to shake up the snack routine. When it comes to sweets, we're a fan of Postre Caramels (also an Asheville, NC, artisan!) and Cacao Daily Dose chocolates, which packs a remarkable rich, dark chocolate flavor into its 0.2 ounce size.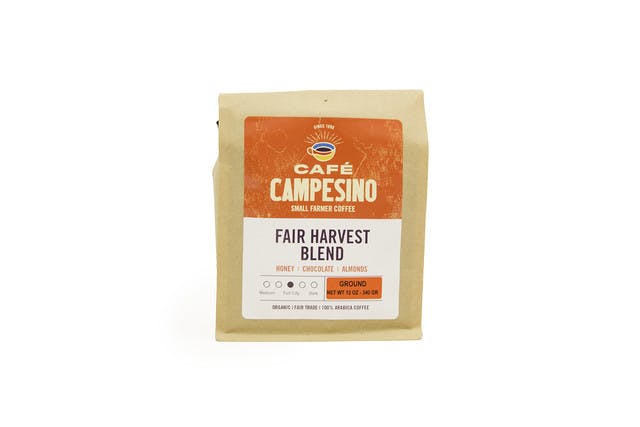 For the Coffee Lover
Don't we all know at least one person with a mug that's printed with "But First, Coffee"? We're willing to bet they'll appreciate a new blend this season, especially if it's organic, Fair Trade, and deliciously smooth. If you're in Georgia and want to support local, you're in luck! Cafe Campesino is located about 45 minutes north of Albany, and is the state's first and only certified organic and Fair Trade coffee company. They're also a founding member of Coop Coffees, a cooperative committed to supporting small-scale coffee farmers by importing green coffee beans directly, and distributing them to talented partner roasters throughout the country. They make a point to make the whole process - from soil to roast to brew - very transparent, so coffee drinkers at home can rest easy knowing their morning ritual comes with good, honest intention.
For the Naugh-Tea
...and the nice! If coffee is not their "cup of tea" but tea is, they're bound to enjoy a new stock of herbaceous satchels, whether they promote calm and comfort or bright energy. Unless you know your tea-lover's take on caffeine, you may want to stick with non-caffeinated or low-caffeine varieties like herbal or white tea. They may be caffeine-sensitive and choose tea over coffee for that very reason. One of the best things about tea is that it can be as adventurous as it is relaxing; sisters Abianne and JennDee in Cat Spring, Texas, realized a few years ago that the yaupon plant sprawling their family's ranch could be steeped into a delightful tea, both hot and iced. They launched CatSpring Yaupon with a strong grip on sustainability - not just for the land, but also to the community. They've incorporated their own Catspring Working with Dignity program which employs those exiting the criminal justice system for meaningful, fair employment. Now that's something worth sipping on!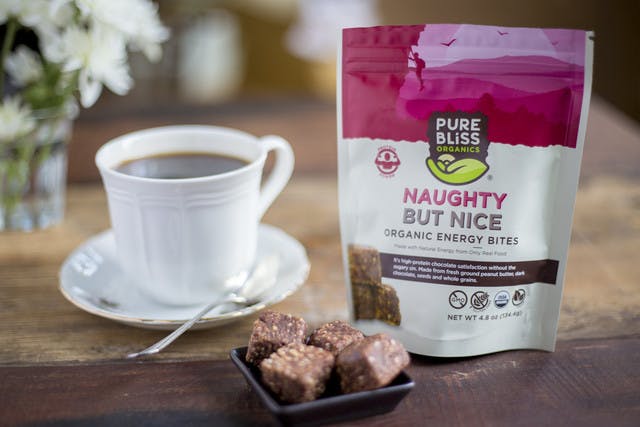 Still can't pinpoint the perfect foodie gift? Give your foodie friend the gift they really crave! With a PeachDish gift card, your loved ones can order whatever they'd like, whenever they'd like. Pro-tip for last-minute shoppers: although our physical gift cards are attractive to exchange, digital gift cards can be sent via email and come WITH zero postal service holiday delays. Sweet!
Happy Season's Eatings, Y'all!