'Tis the Seasonal Eating: Why Eating with the Seasons is Your Best Resolution for 2019
The long, off-season hiatus of summertime peaches and autumn pumpkins is well worth the wait. While it clearly makes for better flavor, it's also better for your health, your wallet and the planet.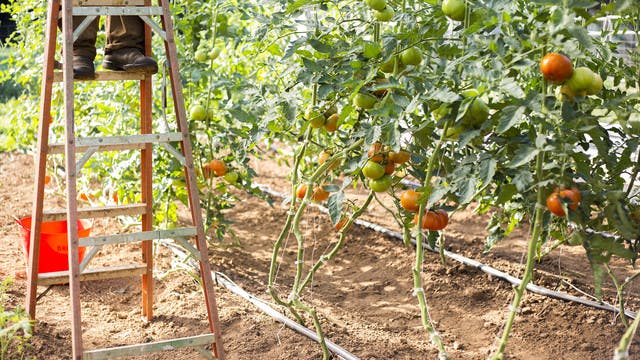 It's not just in your head that fresh strawberries taste weird in the middle of December. Or that raw cucumber has an off-flavor in the fall. And don't even think about enjoying fresh tomatoes outside of soup or sauce once summer's over. Fruits and vegetables cycle through their own unique growing seasons every year, thriving in the climate and environment that suits them best. Speaking for our home in the South, strawberries arrive between April and June. It's May through July for cucumbers, and May through October for tomatoes. Of course, the growing seasons vary depending on your particular region, so the first step is to do a little research on what to look for in your local markets. Eating produce that's naturally at its best is not only the most delicious way to enjoy food, but also the most cost-effective, nutritious and sustainable way to eat.