7 Festive Food Swaps for a Healthier Holiday
Still recovering from your Thanksgiving nap? These wholesome holiday swaps will get you right back on your feet!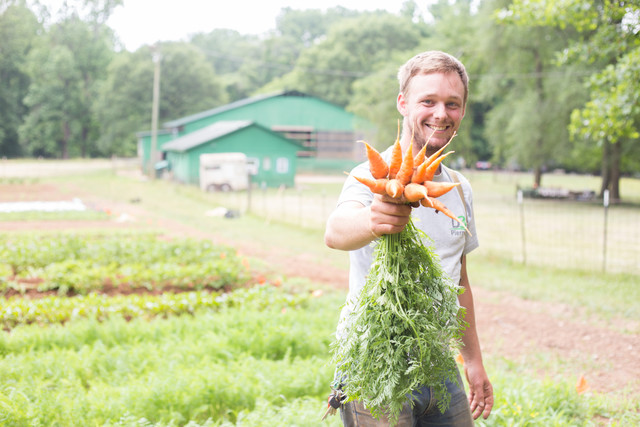 For many of us, Thanksgiving was just round one of a long string of community potlucks, office parties and family get-togethers centered around the holiday season. We celebrate friends and family, joy and giving, and so much cheer. We also share good food - and lots of it!
Your neighbor Bill brought over a few dozen deviled eggs, your coworker Jenny prepared an impressive charcuterie spread, and your childhood friend supplied more than a few bottles of wine to share. A dish of buttery cornbread (mom's recipe), a plate of crispy latkes (your uncle's recipe) and the most tempting pecan pie (your grandmother's recipe) take the stage. The ever-present pile of festive, sparkling sugar cookies lingers on the coffee table.
While these dishes bring us closer together and are certainly the most delicious part of the holidays, the calories, saturated fat, sugars and sodium can add up. This can eventually lead to discomfort, decreased energy and a wider waist line. Fortunately, there are simple swaps to bump up the nutritional value of your holiday favorites without losing any of the flavors you crave year after year (because yes, even 'treat yo' self' has its limits!).
Try these 7 swaps this season: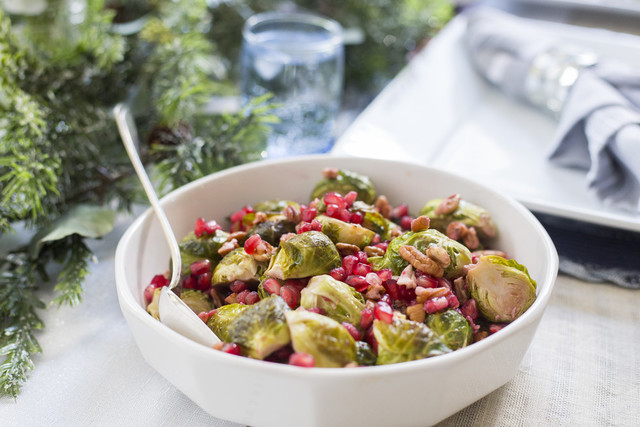 Roasted Veggies for Creamy Veggie Casseroles
No need to hide all that green goodness in canned cream-of-whatever and dehydrated onion topping. Seasonal veggies like brussels sprouts, broccoli and kale need little more than salt and pepper, a few herbs and a drizzle of olive oil before a spin in the sauté pan or hot oven. They freeze well when the season ends, and trust us - they're remarkably tastier outside of a can! Try pairing them with seasonal fruits like pomegranate or citrus, to impart complex flavors and colors in a side dish that's both attractive and nourishing.
Hummus for Cheese or Mayo-Based Dips
Hanging by the veggie tray at the potluck table is always a good idea; the array is colorful and festive, the seasonal crudites are flavorful and crunchy, and there's plenty of fiber to satisfy you through the party. However, if you're someone who drenches every bite in zesty dipping sauce, you may want to evaluate your options. Dips made with a base of mayo, sour cream or cream cheese add up quickly in the calorie department and come with a load of saturated fat, giving you more than what you bargained for in your veggie snack. Hummus is puréed chickpeas whirled with tahini (sesame seed paste) and spices; it's just as flavorful and creamy, containing fewer calories and fat with more protein and fiber. Chickpeas, like many legumes, are a good source of folate and iron, as well as zinc, which plays a major role in supporting the immune system...extra important for the wintry cold and flu season.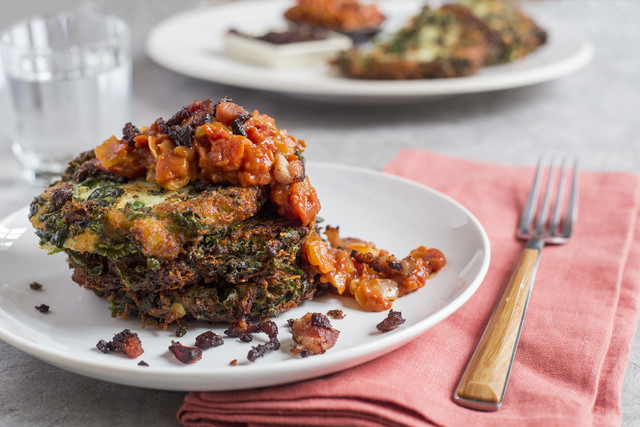 Veggie Latkes for Potato Latkes
Celebrating the Miracle of Oil doesn't have to mean extra fat. Latkes are just one example; they're pancakes made with shredded white potatoes and deep-fried. Why not show other seasonal root veggies some love? Parsnips, carrots and sweet potatoes are delicious and contain a wide range of nutrients beyond what the humble potato can offer. Throwing in scallions or other herbs folds in an extra layer of antioxidants and anti-inflammatory compounds. Fair warning, though: deep-frying will decrease some of the nutritional benefits of these veggies. Though not traditional, you could forego the frying pan and opt to bake the latkes in the oven instead in order to retain nutrients and decrease your fat and calorie count.
Greek Yogurt for Cream or Butter
Rather than stirring in heavy cream and butter (both dense in saturated fat and calories) for a rich texture, try Greek Yogurt! This ingredient is low in fat and high in protein, and will add a refreshing hint of tanginess to your potatoes. As a bonus, you can use this trick for many dips, sauces and casseroles that use butter, heavy cream, or sour cream as a base. If you've got it on hand, buttermilk is also a nifty swap that will add tangy richness with fewer calories and less fat.
Whole Grains for White Bread in Dressing
If dressing (or stuffing) is your thing, consider swapping out your conventional white breadcrumbs or bread chunks with whole grain bread. Better yet - you could nix the bread entirely, and substitute whole grains like millet, bulgur or quinoa into your recipe. This swap guarantees more fiber AND flavor. Depending on the grain you choose, you may also end up with more protein, B vitamins, iron, magnesium and vitamin E per satisfying spoonful.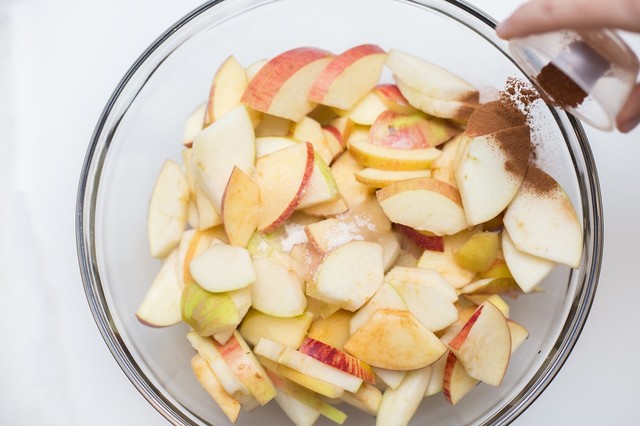 Baked Apples for Apple Pie
The warm, cinnamon-laced middle of a fresh apple pie is the true heart and soul of this traditional dessert. While making your own pie crust from scratch is tasty and rewarding, sometimes "ain't nobody got time for that" and let's face it: the apple filling is the star of the show! Save yourself the hassle - as well as the extra calories and fat- by making sweet, tender baked apples over the stove or in your slow cooker. You'll be rewarded with a comforting dessert that comes with a nutrient bonus of fiber, vitamins and minerals.
Homemade Kettle Corn for Holiday Cookies
Whether you're at the office, a party or your own home, there always seems to be holiday cookies around no matter how often you mindlessly munch on them. Sure, they're fun and festive, but they can be considered "empty calories", meaning they don't do much for us nutritionally. Kettle corn is a whole grain food that's high in fiber and essential B vitamins and minerals, including iron. More importantly, it's the mashup of sweet-and-salty flavor with munchy-crunchy texture we crave. Mindless eating can be unavoidable in between socializing and reconnecting over the holidays; compared to cookies, popcorn is much lower in calories, and won't spike your blood sugar so severely.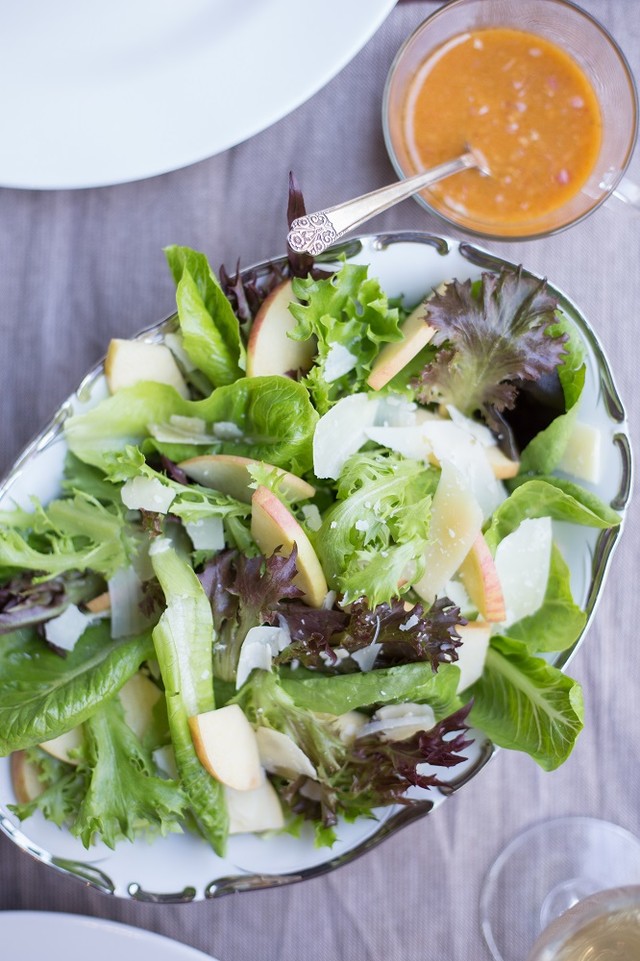 While food plays a major role in your holiday health, remember that your sleep habits and stress levels also have major impact on your fitness after the festivities. Want to make life easier? Let PeachDish deliver your everything you need to make a stunning dish, whether it be a full spread to entertain guests or a simple side to share at a potluck. Visit the weekly Menu and have whatever you'd like delivered right to your door - even when you're traveling!
Happy Holidays and Happy Eating y'all!