Refugee Farmers in Stone Mountain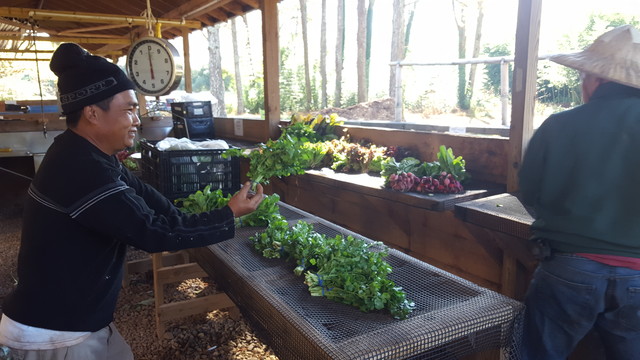 Global Growers is a fast-growing urban farm in Stone Mountain, GA- just outside of Atlanta. Like many small farmers in the region, these growers use organic practices and take diligent care of the earth they grow in. This area has a powerful, and sometimes competitive, good food movement. There's no better way to grow sustainably than to throw yourself into the Atlanta community. Global Growers' Farm Manager remarks:
This nonprofit farm is a bit different from other local growers. They're "committed to cultivating diverse farmers who are traditionally underserved by mainstream agricultural service providers." It's not an empty mission statement: 90% of Global Growers farmers are international refugees starting over in the U.S.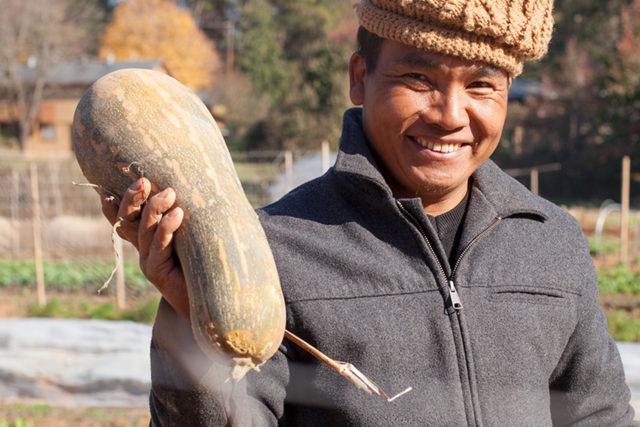 The farm works with organizations like the International Rescue Committee (IRC) to find new growers, along with nearly viral word-of-mouth growth. Global Growers has quadrupled its yields and production since 2011; they currently have a small waiting list of people looking to work the land. The farm has 6 locations: 2 commercial farms and 4 community gardens. The main land in Stone Mountain is at the end of an innocuous residential cul-de-sac. A short, steep walk down the gravel drive opens onto a narrow floodplain that stretches beyond sight. A mixture of raised beds, sun-soaked hoop houses, and wild plots dot the "backyard."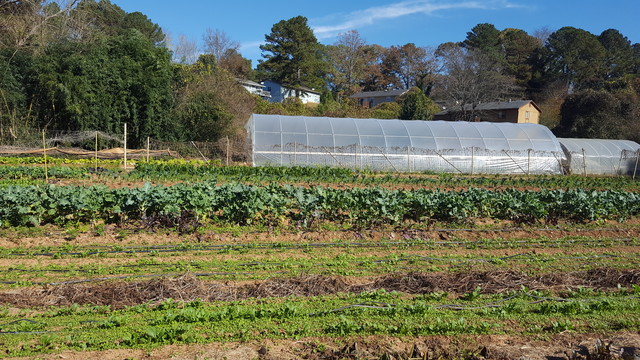 Almost every structure on the farm is built from salvaged material. The farmers have to be resourceful; that includes using the bamboo that lines the property for durable, sustainable framework.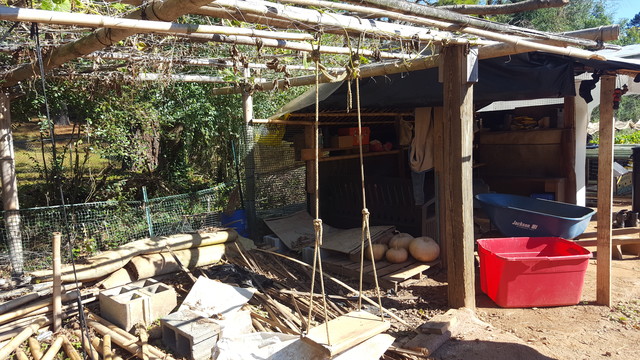 This hand-built shed, like everything on the farm, works many jobs. It's storage, sun-shelter, a break room, and a place for play.
Todd Eittreim is the Farm Manager at Global Growers. He handles infrastructure, food production, distribution, sales, upkeep, whatever Global Growers needs from him. It's a generous, and necessary, attitude that all the staff shows. This Iowa-raised farmer didn't intend to work in agriculture; his background is in construction. His favorite farm project so far? Converting a used shipping container into a walk-in cooler that's cheaper and more energy-efficient than traditional restaurant behemoths.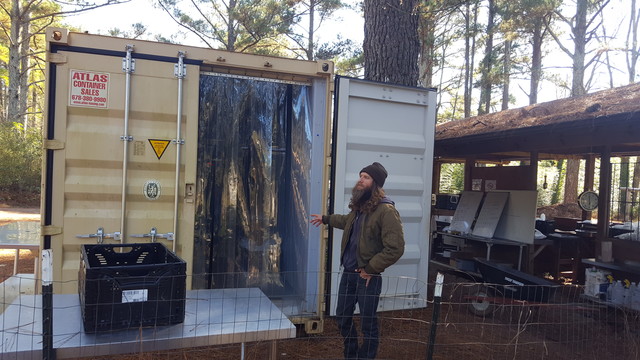 The resourcefulness that can be seen around the farm isn't only frugality- it's a marker of Global Growers' commitment to stewardship. The farm isn't certified organic - that can be costly - but all their practices fall in line with or exceed the USDA standards. Crop rotation, organic soil amendments, proper pest management, cover crop use; they're part of everyday life here. Global Growers isn't too worried about the Certified Organic sticker. 100% transparency is a driving force on this farm. If you want to know how your food is grown, just stop by.
An open attitude is part of the Global Growers culture. In and out of the field, they strive to "learn & teach," with diversity in the foreground. Discussions about new and native crops, anti-oppression movements, best growing practices, a multilingual workplace- it's all welcome at this table.
Growth in every field and fashion abounds in this Stone Mountain neighborhood. Global Growers' work ensures these farmers have more than a refuge. They have a community.