Creole or Cajun? 7 Countries that Shaped Louisiana Food
The word Creole can mean many things, referring to culture, family trees, a region, you name it. Today, we'll use it to explore the foods that give New Orleans and parts of South Louisiana well-deserved fame.
Creole food is distinctly different than Cajun cooking. Cajun food refers to the predominantly French, rural Acadian dishes found on the region's bayous. Creole tends to cover "city" food, and a wider swath of immigrant foodways. Let's take a closer look at seven countries that have contributed to Creole and New Orleans cuisine:
African
In the early 1790s, Toussaint L'Ouverture led the slaves of Saint-Domingue (now Haiti) in a rebel uprising against slave owners and the French crown. Free Africans in French-owned Jamaica and Cuba immigrated to New Orleans, fearing Napoleon's attention would fall on their island. By 1810, the Afro-Caribbean population in Louisiana almost doubled. This influence established new staples in Louisiana diets like rice and bean dishes (have you tried our Red Beans & Rice meal kit?), peas, hot sauce, and the bitters that are essential in a good New Orleans Sazerac, crafted by Saint-Domingue native Antoine Amédée Peychaud. Africans brought to Louisiana through the slave trade brought native plants like okra (the basis for gumbo) and yams, as well as agricultural expertise that shaped the region.
French
While rural Acadian-French immigrants created Cajun cuisine, later French immigrants, typically of the former aristocracy, settled in New Orleans and the surrounding neighborhoods. These upper-class diners brought with them Chef Escoffier's restaurant brigades- strict kitchen systems that let French haute cuisine flourish. The French are also known for their rich dishes. Buttery oysters bienville, cognac and crawfish sauces, bechamels and more, sopped up with crusty French bread, are fine dining staples in this region. And, of course, every visitor and Louisiana native cherishes a plate of beignets (fried donut-like treats) and a strong cup of coffee.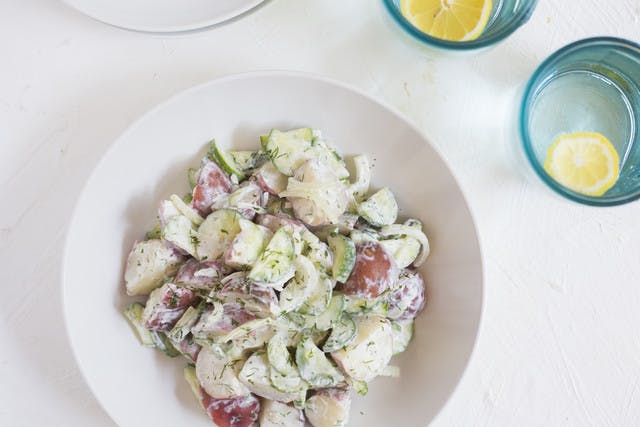 German
German immigrants came to Louisiana for widely available farmland. The rich, often swampy, soil of the wetlands and river delta was certainly different than their home turf, but the German people still established themselves as an agricultural community. Other than plenty of produce, Germans brought a love of sausages. Boudin, andouille, and even bratwurst are common in any Creole deli or meat counter. If you come from a really German area of Louisiana, you might serve your gumbo over a scoop of potato salad, not rice!
Choctaw Nation
The indigenous peoples in and around New Orleans contributed native ingredients and cooking methods to Creole cuisine. The Choctaw people had an especially strong influence. Gumbo, a stew popular on both Cajun and Creole tables, can be thickened by filé powder, from the region's sassafras tree. Deer, squirrel and duck are easy additions, thanks to game-hunting traditions. As with many Southern cuisines, Creole food also benefits from corn, a staple crop for the Choctaw tribes.
Spanish
The Spanish also brought wealth into Louisiana. Riches from international trade meant spices, lots of them. Cayenne and other hot peppers were brought to Louisiana and found their way into many dishes, including the Spanish-inspired jambalaya. A red jambalaya (as opposed to brown) is more popular in Creole cuisine, which has ham and tomatoes, two more distinctly Spanish ingredients.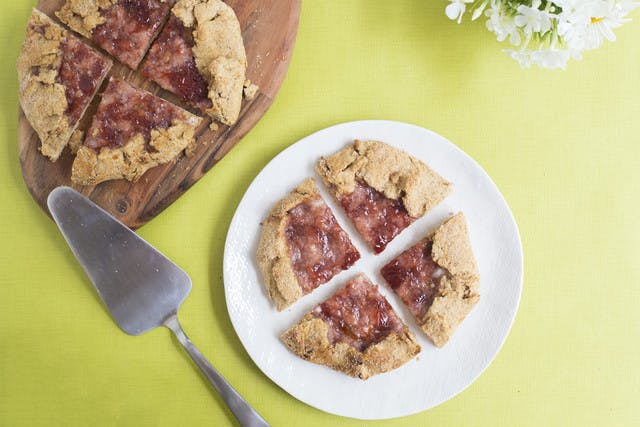 Italian
Most Italian immigrants in New Orleans went into the restaurant and grocery business. Central Grocery is famous world-wide for its Italian-Louisiana sandwich, the muffaletta (though of course Central Grocery isn't the only to stake that claim). A muffaletta is a pressed sandwich with cured meats and a distinct olive spread. It's salty, savory, and fatty- the perfect street food. Italians also brought a love of dessert to the city. If you're strolling in an Italian neighborhood, be sure to stop for a cannoli, biscotti, gelato, or pint of perfectly ripe strawberries. They'll be the finest Italian sweets this side of the Atlantic.
Vietnamese
Vietnamese food is popular nationwide. A steaming bowl of pho or curry can be life-giving, especially after a cold, or just a cold winter day. New Orleans received quite the influx of Vietnamese people in the 20th century. Vietnamese cuisine fit naturally in the existing restaurant and market cuisine. In addition to their own French-colonial influences (hello, paté!), the Vietnamese immigrants brought dried seafoods, noodles, and fragrant broths to the NOLA scene. Vietnamese and Asian markets also reintroduced a Creole stand-by: snacking while you shop. The best groceries in South Louisiana have a deli counter where you can get a beautiful bahn mi sandwich- sour pickles, rich paté and fresh-made bread are sure to fuel your errand run.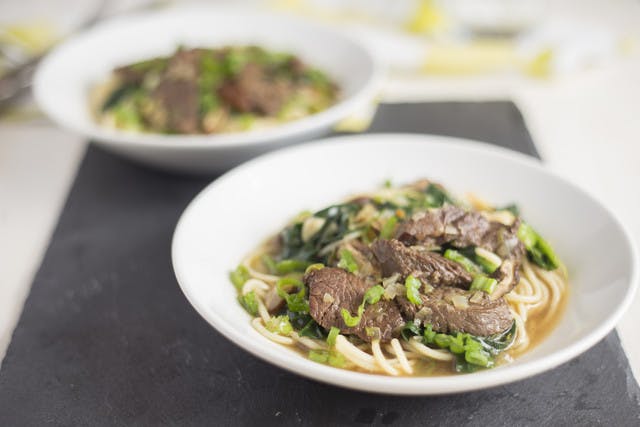 Creole cuisine couldn't exist without the many native and immigrant cultures that call South Louisiana home. New Orleans may be known for easy-living, a no-rush lifestyle, but changing times don't leave the Crescent City behind. Her food evolves, on a global scale. Only one thing is sure to remain constant- spend any time in Louisiana, and you'll leave full and happy.
Hungry for more? Try these recipes:
- VEGAN 'JAMBALAYA' WITH CAJUN-SPICED MUSHROOMS, PECANS & FIRE-ROASTED TOMATOES
- PABLEAUX JOHNSON'S RED BEANS & RICE
- SHRIMP ÉTOUFFÉE WITH LONG- GRAIN RICE
- NANCIE MCDERMOTT'S CHICKEN & SAUSAGE GUMBO, CAJUN-STYLE
- BEEF NOODLE BOWL WITH DRIED SHIITAKE & GREEN ONION