6 Holiday Feast Hacks You'll Be Thankful For
Leave stress OFF the invite list this year!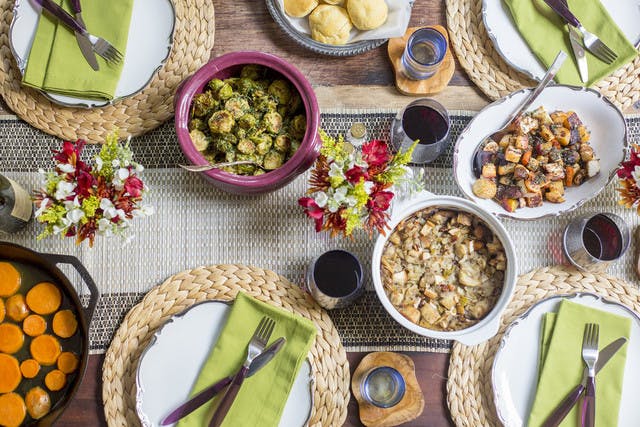 Whether you're cooking for two or twenty, the ultimate Thanksgiving dinner can have its hurdles. Between restless dinner guests, dwindling fridge space, and a turkey that needs two hours longer than you expected to cook, this tradition - while delicious and rewarding - may leave you daydreaming about chucking a bowl of mashed potatoes out the window, jetting to the nearest airport, and heading somewhere sunny for a week.
Let's take a step back though. With some planning and a few simple solutions, you can hack your way into a stress-free holiday full of family, cheer, and plenty of great food. Check out these 6 tips: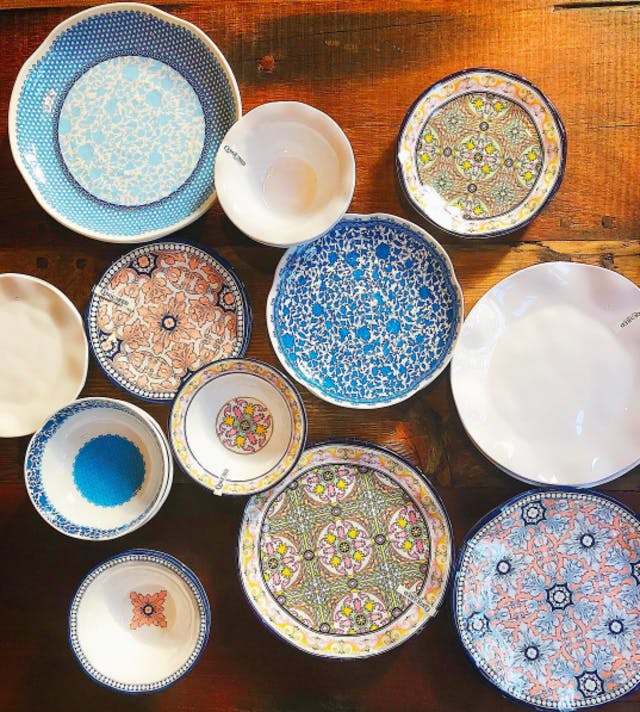 Set the Table the Night Before
Food can be finicky. Sometimes the pie crust is too warm to work with, the turkey you set out to defrost feels like an ice cube, and the gravy just isn't gravy enough. Top that off with last minute guests and sudden picky eaters to accommodate for, and you've got a frustration situation! Avoid the silverware scramble by setting the table the night before; place your tablecloths, napkins, candles, and glasses out - the whole nine yards. While you can't always control dinner (or your dinner guests!), you can control your dinner table.
No Pie Weights? No Problem
When blind-baking ("par-baking" a pie crust without the filling), it's best to use pie weights to ensure that the dough doesn't bubble up out of the pan as it bakes. But what if you left your good weights at home? Good news! There are plenty of items in your own pantry that double as makeshift pie weights. Place a sheet of parchment paper into the crust and pour dry rice or dry beans into the center before putting in the oven. If you happen to have another pie dish of the same size on hand, you can even use that as your pie weight.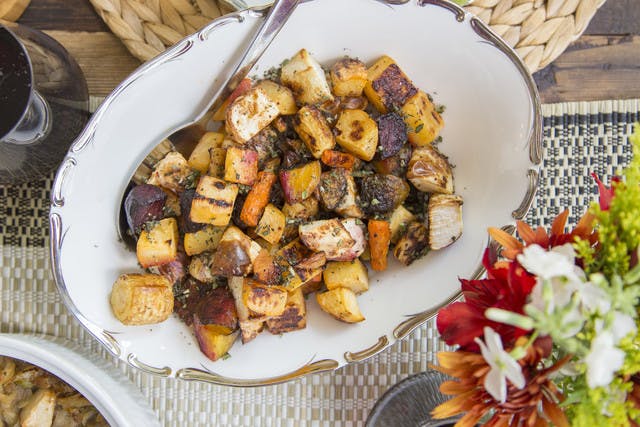 Swap out Ingredients for a Healthful Twist on Tradition
Thanksgiving favorites like mashed potatoes, mac 'n cheese and giblet gravy bring us closer together and are certainly the most delicious part of the holidays. While these foods may be good for the soul, they're not always good for the body - especially in excess. Save yourself discomfort, decreased energy and a wider waist line by making simple swaps to bump up the nutritional value of your holiday favorites without losing any of the comforting flavors you crave year after year.
Trade Your Baking Dish for a Muffin Tin
Everyone knows that the best part about stuffing (technically "dressing" when it's cooked outside of the bird) is the crispy caramelized crust on the side of the dish where the heat from the oven toasts it too savory perfection. By baking your seasoned bread mixture in a muffin tin, you increase the surface area for that crust to form, which means a more satisfying toasty-to-fluffy ratio. Pro-tip: The same principle applies to baked mac 'n cheese.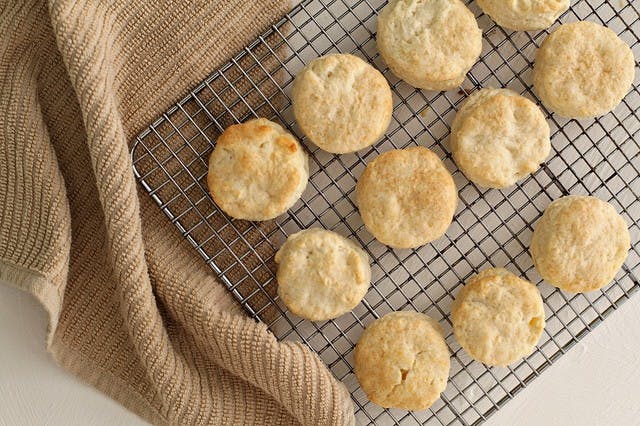 Wine Not Go for Perfectly Portioned Biscuits?
For most, fluffy, buttery biscuits are an essential to the Thanksgiving dinner spread, no matter what shape or size you make your biscuits. If you want perfectly portioned, circular biscuits but can't find your biscuit cutter, don't fret; the open end of a wine glass (or any glass) should work beautifully. This trick works for festive holiday cookies as well!
Have Thanksgiving Delivered to Your Door
Skip the holiday traffic and the grocery rush and focus on what really matters this season: family, friends and good food! Let PeachDish deliver your Thanksgiving feast. Whether you're feeding a family of 4 or a crowd of 48, we've got you covered with farm-fresh recipes from award-winning Southern chefs. Between the organic turkey, smoked city ham, easy cream biscuits and all the tasty veggie sides, everyone at the dinner table will have something to savor. Order between now and Sunday, 11/18 at midnight to get yours delivered just in time for the feast!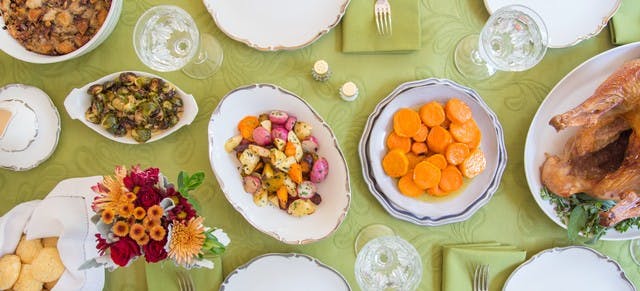 What's on the Menu?
First Hand Foods Smoked City Ham
I-Can't-Believe-Biscuits-Can-Be-This-Easy Cream Biscuits