How to Breeze Through Black Friday
Americans are expected to spend over 90 billion dollars on Black Friday and Cyber Monday this year. Are you prepared?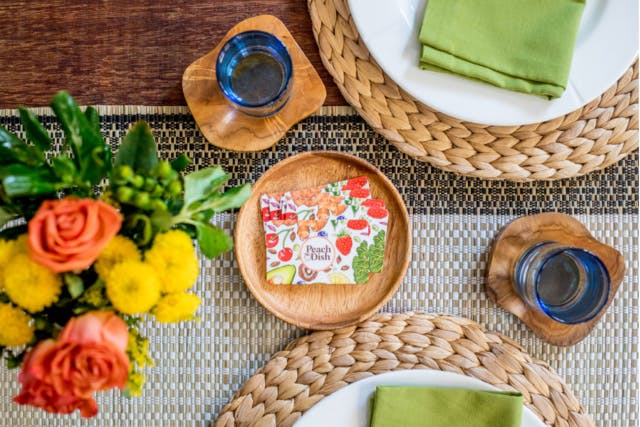 Do your homework
Start looking for discounts and Black Friday sales at least a week in advance, and make note of any that you may be interested in. If you plan to join the stampede at the physical store, make a game plan: familiarize yourself with the store layout so you can knock everything out on your checklist with ease. Unless it's a "doorbuster" sale, you may not even have to leave your house to take advantage.
Pssst- PeachDish makes a great gift! When you purchase a digital Gift Card for a loved one from Black Friday through Cyber Monday, you'll receive 25% of that amount credited right back into your account. Because we believe more is merrier, if you purchase a gift card of $300 or more, we'll increase your reward to 30% credit. Sale starts 12am on Friday... Happy shopping y'all!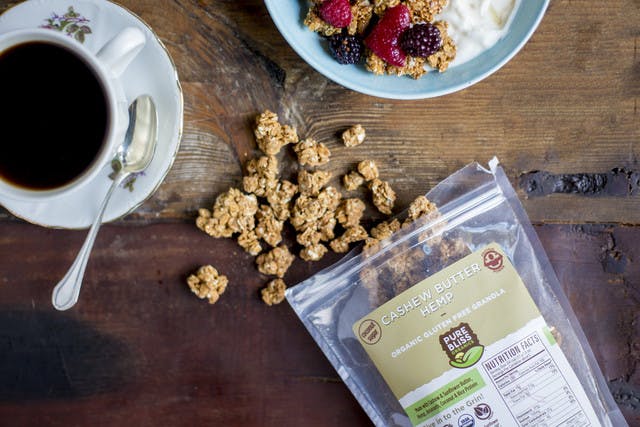 Fuel Up with a Balanced Breakfast and Snacks
Whether you're working the retail rush or simply shopping, Black Friday is not the time to be hangry. Heavy traffic, limited parking and long, long lines to the register, plus those countless steps, are a recipe for a monstrous appetite. Before you brave the bustle, make sure to have a good breakfast that will make you feel full and fueled for the day ahead. Aim for something with a good amount of fiber, like oatmeal or a multigrain bagel topped with hummus. Keep the snacks handy; skip the candy canes and sugar crash for something with a happier glycemic index, like nuts or popcorn.
Swap the Clunky Cart for a Reusable Bag
Large grocery carts and crowded stores don't mix! If you have only a few things on your list, why not trade clunky and inconvenient for something slim enough for you slip through the aisles with ease? Chances are you already have plenty of reusable bags one hand; if you don't, treat yourself to one of the best, most sustainable gifts this year. Durable, reusable bags are easy to find at most of your local grocery and department stores. You can reuse them for shopping and grocery trips long after the holiday season is over, which is great for your New Year's resolutions to be a better steward of the Earth.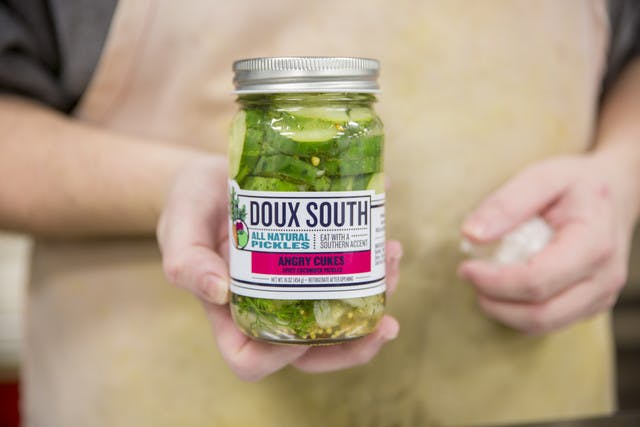 Shop Local!
Because who needs the big box stores with the bustling crowds? Small-scale artisan shops will likely partake in the Black Friday frenzy, offering small discounts on their products. If you're looking for meaningful, unique gifts, your local artisan will likely have something small-batch, personalized, and made-with-love that your loved one will be excited to receive. As a bonus, you'll be putting money into your local economy, whether it be for chocolates, jewelry, clothing or housewares!
Wait... Why Leave Home?
Thanksgiving Day and the following weekend are a well-deserved, relaxing break for most of us. Why not keep it that way? Online shopping has taken the lead in holiday shopping, culminating just three days after the legendary Black Friday as Cyber Monday. For those of us who don't share the tradition of venturing into the busy shopping centers for breaking deals, let's stay home, share a yummy brunch with our families, and shop online for what your loved ones crave.