Eight Chefs Take the Zero Food Waste Challenge at 'Cocktails and Castoffs'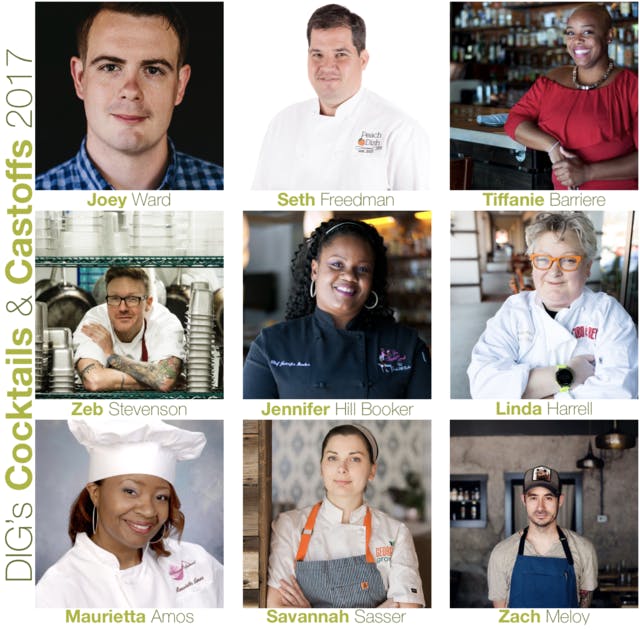 The next food revolution is about what you're not eating.
In the U.S., 30 to 40 percent of our food supply goes to waste, equaling more than 20 pounds of food per person per month. When we throw food away because we over-buy or over-prepare, we also drive up global food prices, making it harder for people in developing nations to meet their nutritional needs. A food system that is inefficient in terms of waste really needs to produce more to supply the demand. This increases pressure on natural resources, and wherever natural resources become more scarce, food becomes more expensive.
In Georgia, the latest statewide waste characterization study lists food scraps as 12 percent of our total waste. This makes up the largest percentage of disposed waste on the residential level and the second largest on the commercial level. We can be doing more! On November 12, 2017, eight acclaimed Atlanta chefs will challenge themselves to create delicious, innovative dishes with little-to-no waste at Cocktails & Castoffs, a fundraising event to support the efforts of Development in Gardening (DIG). DIG is a 501(c)3 nonprofit based in Atlanta that helps nutritionally at-risk populations in Africa develop sustainable gardening practices and cooking techniques to improve their health and their income through sustainable gardening.
Participating chefs include:
• Seth Freedman, culinary director at PeachDish
• Joey Ward, executive chef at Gunshow
• Linda Harrell, executive chef at Cibo e Beve
• Maurietta Amos, executive chef at Good Sugar and specialist at Salud! Cooking School
• Zeb Stevenson, executive chef at Watershed
• Tiffanie Barriere, master mixologist at Avion Tequila
• Savannah Sasser, executive chef at Hampton + Hudson
• Zach Meloy – owner and executive chef at Better Half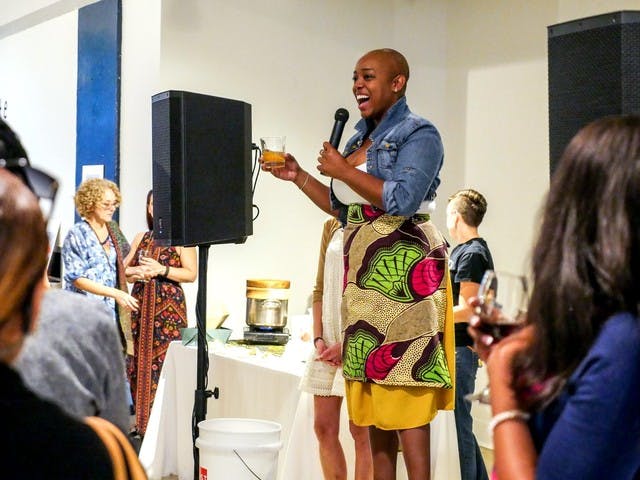 Besides feasting on the chefs' creations, attendees can participate in a silent auction and peruse a marketplace filled with handcrafted items from Africa. A live auction will present sponsorship opportunities for critical items needed for DIG's 2018 projects. Renowned Georgia Chef Jennifer Hill Booker, who serves on the James Beard Foundation's Food Waste Advisory Council, will emcee the event.
"The average person in the U.S. doesn't think much about the food he or she is wasting," says Sarah Koch, co-founder and executive director of DIG. "But the average person working with DIG in Africa does. If food is lost after harvest due to poor storage or lack of market access, there's a deep loss felt within the family. When you spend 45 percent of your income on food – and most of your productive time growing it – any loss can be devastating. DIG is working hard to teach productive post-harvest practices, connect smallholder farmers to local markets, and better prepare farmers for changing climates. By increasing food production and reducing food loss, I know we can make great strides in nourishing the growing world."
In fact, Koch says, there are four steps Atlantans can take right now that will make a difference.
Try composting your food scraps
Create a meal planning routine
Buy the ugly fruit in the vegetable bin
Commit to eating what's in your fridge before shopping for more
"Individually or together, we can be climate change activists through our daily choices."
Join this powerful conversation and learn more about how gardens can be part of the solution – with your help.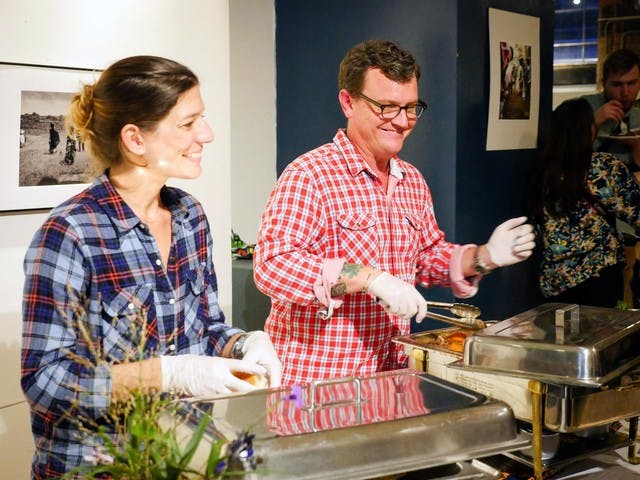 For more information about the event or to become an event sponsor, contact:
Sarah Koch at 619-274-7218, sarah@reaplifeDIG.org
When: 5-7 p.m. Sunday, Nov. 12
Where: Matchstic, 437 Memorial Dr. S.E., Unit A7, Atlanta, GA 30312
Tickets/Info: Tickets start at $75 (or two for $120), with a $1,000 Sponsorship Level including a VIP reception, with a meet-and-greet with the chefs and a pre-event cocktail toast.