Seasonality of Eating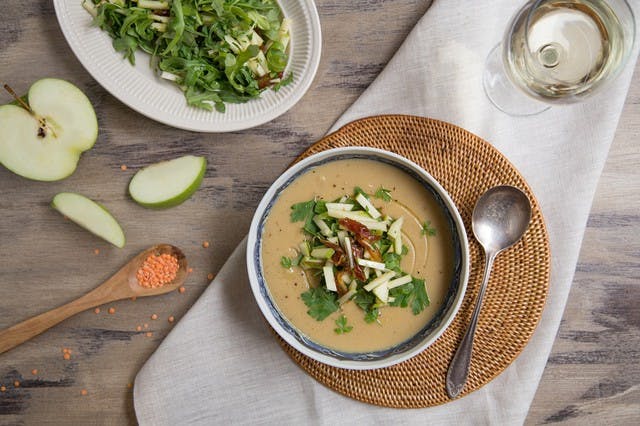 As cuisines developed around the world, the seasons played a major role in the rhythm of cooking and eating. In the earliest days, food preservation was just developing, so drying, smoking, salting and fermenting represented a limited arsenal of techniques. Cooking and eating by necessity reflected the seasons. When fruit was ripe, it was celebrated! Once the season was over, everyone knew they must wait until the next year to taste a delicious peach again.
Animals were also part of seasonality. Young animals were born at particular times of year, so if a young animal was to be cooked, it was cooked with the vegetables and fruits of the season. Similarly, seafood was eaten seasonally when it was running and mature.
Not only was this natural law followed, it was celebrated. The Germans developed festivals to mark the arrival of asparagus (spargel) – cooking it daily during its short season. In New Orleans, seafood gumbo combined okra, tomatoes, crabs and shrimp because they all were available at their peak at the same time. Even today, when many of these ingredients can be found year-round, eating seafood gumbo with its bright flavor is a summer experience. In Charleston, she-crab soup can only be eaten when bursting female crabs are available. That delicious orange roe lends its special color and flavor to the soup.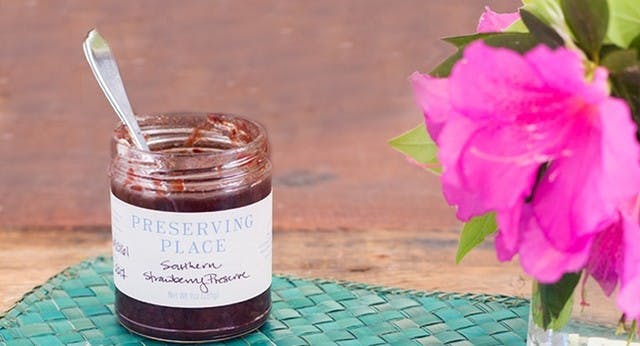 The advent of refrigeration, freezing and other sophisticated forms of food preservation and shipping brought the extravagance of eating foods out of season. It also meant that many of us forget about the joys of seasonality. When you haven't eaten a local strawberry since last year, that strawberry is savored and appreciated in a way that a strawberry that's always on the supermarket shelf is not.
In New Orleans, this idea of seasonality has even expanded to the cultural season. When the Mardi Gras season begins on January 6 each year and ends on the moveable feast day that is Mardi Gras, the city enjoys king cake. It isn't eaten out of season. Whenever a local store tried to make it available after Mardi Gras, people refused to buy it, imposing seasonality on it externally. Such is the power of the concept of seasonality.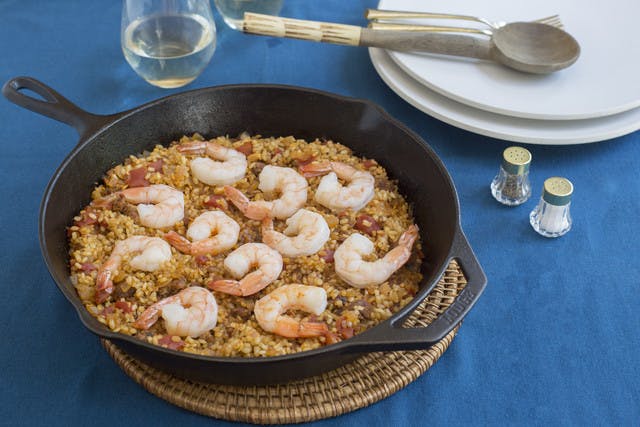 As people of various ethnic groups have immigrated into the South, they have brought with them the seasonal rhythm of their own cuisines. They bring habits and customs that reinforce seasonality. With today's re-emphasis on fresh and local ingredients, we too are remembering the pleasures of experiencing certain foods after a long wait. It enhances our awareness and awakens the senses with a freshness that many of us are beginning to welcome. It keeps us in touch with the earth. And, it makes us appreciate the natural bounty we have.
Always fascinated by the way the lure of nutmeg and peppercorns motivated the exploration of the world, Liz Williams was lucky to be born into a family of Sicilian heritage in New Orleans. She grew up eating in two great food traditions. Liz is a founder and President & CEO of the National Food & Beverage Foundation, which includes the Southern Food & Beverage Museum and the Museum of the American Cocktail. Much of her research and writing centers on the legal, policy, and cultural issues related to food and foodways. She coauthored with Stephanie Jane Carter, The Encyclopedia of Law and Food. In 2013 AltaMira published New Orleans: A Food Biography. In 2016 her book, co-authored with Chris McMillian, Lift Your Spirits, was published by LSU Press.
A graduate of Louisiana State University (BA, English) and Louisiana State University Law Center (JD), she has served in the U.S. Army as a Judge Advocate General (JAG). Liz has practiced law in Washington, DC and Louisiana. She has written many articles for a variety of magazines and journals, has served as judge in many cooking competitions, and has consulted internationally on the food of the New Orleans area. Travel is an excuse to eat in new places.