Six Diabetes-Friendly Recipes to "Fall" in Love with This Season
Whether you're one of the 29 million people diagnosed with diabetes in the United States or simply looking to limit your carbohydrate intake, finding recipes that are both delicious and nutritious - without a lot of starch or sugars - can be difficult. Fortunately, Fall is just around the corner, and so are new Fall recipes!
The general recommendation for a diabetes-friendly, limited carbohydrate lifestyle is between 40 and 60 grams of carbohydrates per meal, or about 200-250 grams of carbohydrates per day. Of course, that number will vary from person to person depending on weight, age and physical activity level; it's best to consult with your physician, registered dietitian or certified diabetes educator to know what's best for you!
Combining the forces of our stellar culinary and nutrition teams, PeachDish has developed several recipes that are lower in carbohydrates and loaded with satisfying flavors that you're bound to "fall" for this season!
Below is a list of nine low carb dishes to look for on our Menu in the upcoming weeks: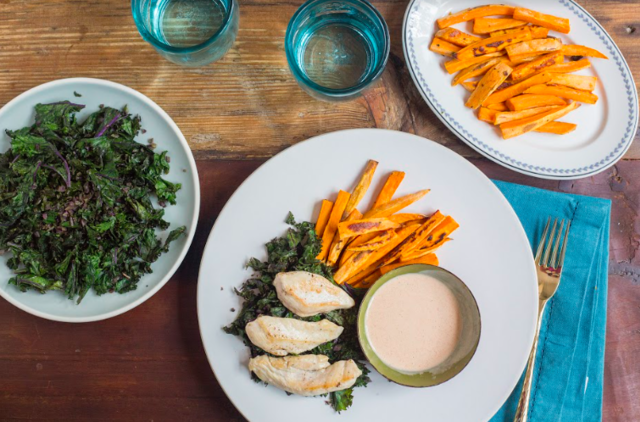 An irresistible blend of mayonnaise, mustard, chili and garlic, Comeback Sauce is kin to a remoulade or thousand island dressing, and originated in Mississippi where it's common to bid farewell with "Y'all come back!" rather than "goodbye". We'll gladly "come back" to this sauce with each bite on this dish, whether it's the juicy seared chicken, bitter kale, or (especially!) sweet potato oven-fries.
Shipping the week of October 9th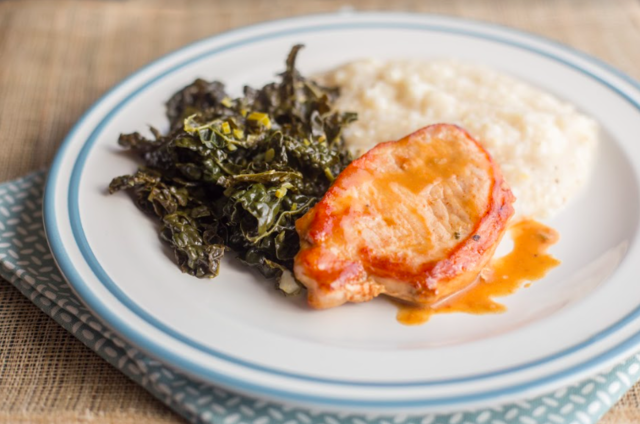 This take on the classic slow-cooker dish is ready in less than an hour and guaranteed to please. Earthy greens simmer to make a brothy potlikker, while juicy pork chops are seared and turned in a sorghum glaze. Nothing says "comfort" like creamy stone-ground grits, which round out this dinner in a satisfyingly Southern way. Need to cut the carbs down further? Save half your portion of grits for later (breakfast!) - there's plenty greens to satisfy in this meal.
Shipping the week of October 16th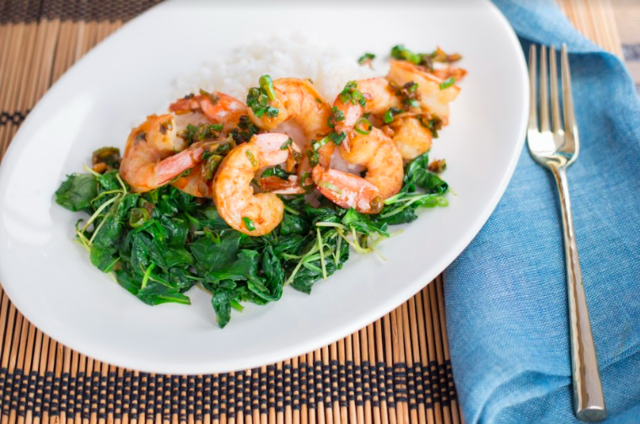 Nothing beats the succulent bite of sweet Georgia shrimp, and our friends Tim and Ashley Stubbs of Native Seafood never disappoint us with their fresh, seasonal catch. Sweet tamari and sesame oil, as well as delicate greens sauteed with garlic, lend a fun Asian backdrop to this simple dish.
Shipping the week of November 6th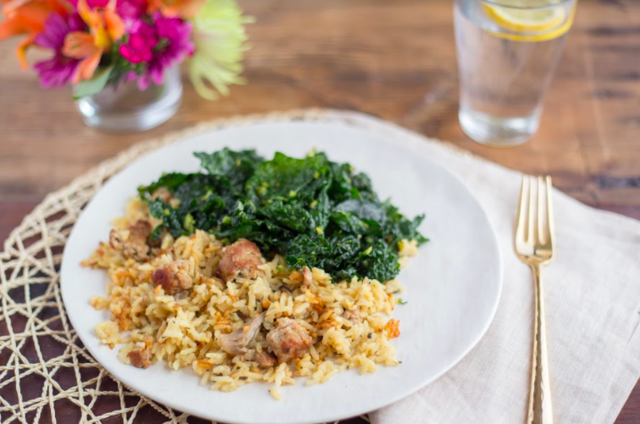 A sort of "low-country" risotto, this dish features ground pork from Frolona Farm of Franklin, Georgia, home of some of the happiest free-roaming pigs in the South. Charleston Gold Rice, an aromatic long-grain variety, lends elegance to the dish, while sorghum syrup (just a touch!) adds a sweet dimension when drizzled over massaged bitter greens.
Shipping the week of November 6th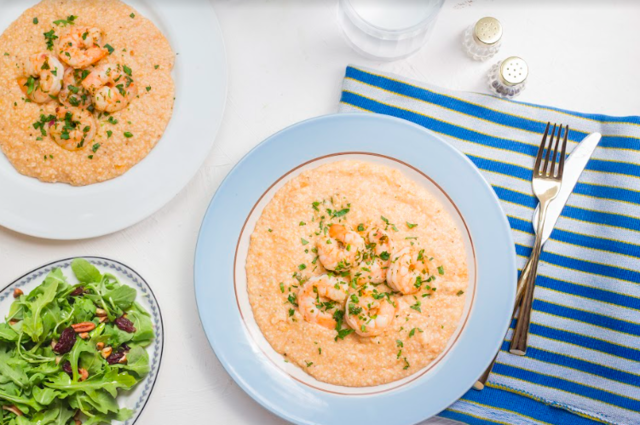 Wild Georgia Shrimp & Cheddar Grits with Pecan, Cherry & Arugula Salad
Shrimp and Grits or "breakfast shrimp" originated as a simple dish of shrimp cooked in butter or bacon fat served over a bed of plain grits and eaten for breakfast by sailors and fishermen in the 20th century. In this version, we amp up the creamy grits with sharp cheddar cheese and smoky paprika, then served it all with an elegant salad of arugula, pecans and tart cherries.
Shipping the week of November 11th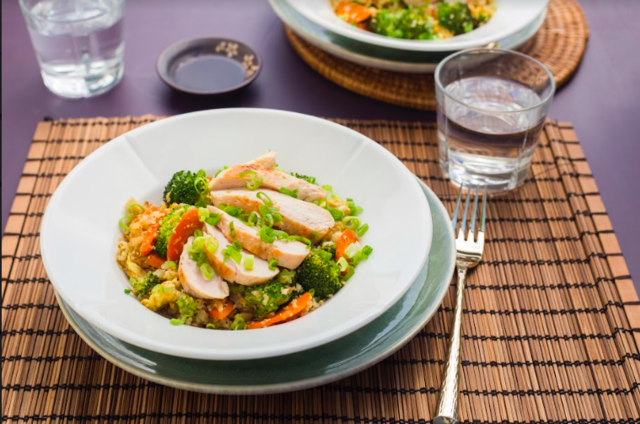 Courtney Swan's Cauliflower "Fried Rice" with Seared Chicken, Broccoli & Ginger
Shockingly enough, cauliflower can turn into a pretty convincing "rice"! Using either a food processor or your trusty knife and fine chopping skills, you can turn a head of cauliflower into a grain-like base - it's a genius trick to significantly lower the amount of carbohydrates (while adding lots of fiber and nutritious compounds!) in your favorite recipes without sacrificing any flavor. We used this technique to make a Chinese takeout favorite, Fried Rice, and added organic chicken breast for some lean protein to round out this satisfying meal.
Shipping the week of November 11th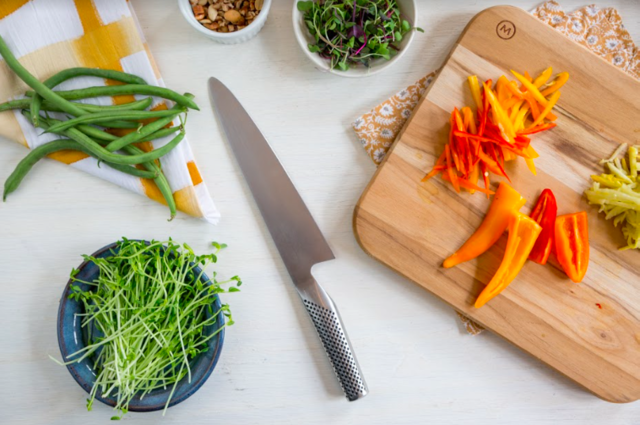 PeachDish is proud to partner with the American Diabetes Association to create and share healthful, delicious good food experiences! We believe everyone deserves a place at the dinner table, regardless of their dietary preferences, which is why PeachDish works to incorporate a weekly menu balance that includes both Southern classics (ahem, Comfy Chicken!) and nutrient-dense fare, like our SuperFood series that includes dishes bursting with fiber, vitamins and minerals, and flavor while being limited in calories, saturated fat and sodium. As always, all the nutrition information for any of the present or past menus is available on the website for you to explore.
Happy eating, y'all!