Georgia's (Delicious) Ecosystems
In the spirit of celebrating Earth and it's vast array of unique ecosystems, let's explore the four distinct regions in Georgia - our home state - and how they influence the foods we enjoy year-round.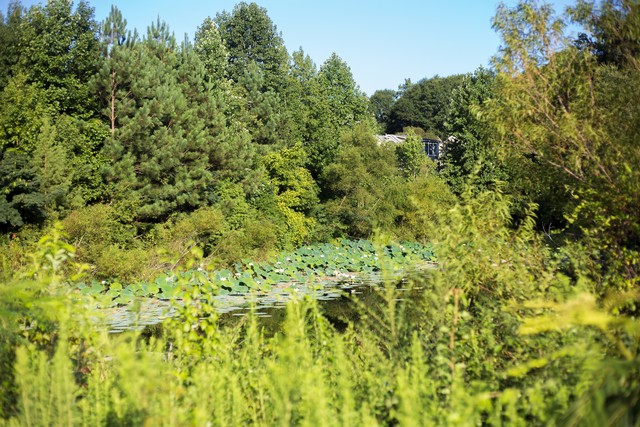 Georgia is very medium-sized. It's the 24th largest state in the U.S., putting it comfortably in the middle, between Illinois and Wisconsin. However, there's room in its average span for some extraordinary diversity. Georgia is bordered by the Atlantic, mountains, and forests. These natural wonders mean our fair state boasts 5 major ecosystem shifts. These changes in soil, rainfall, and temperatures mean different growing seasons, proteins and culinary practices.
Thank you to the New Georgia Encyclopedia for its detailed studies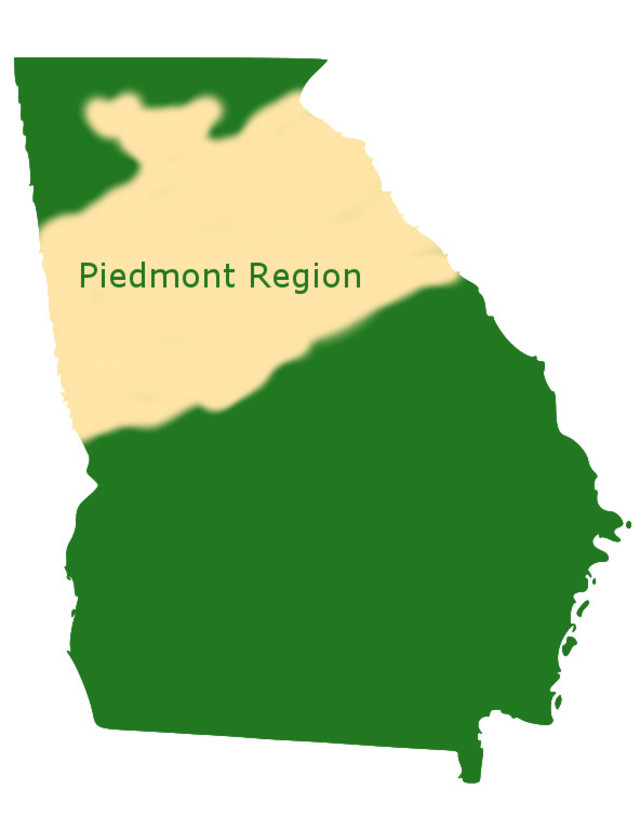 The Piedmont
Atlanta's squarely in the Piedmont region of Georgia, so, selfishly, I'm going to start there. The Piedmont begins at the foothills of the Appalachian mountains and stretches through the northeast coast. This region is characterized by rolling hills and a maze of rivers, streams and creeks. Much of this area, especially as you move further south, is highly fertile. The Native Americans of this area took advantage of this nutrient-rich land by planting plenty of corn. It's unsurprising that grits became Georgia's official prepared dish. As European colonists began to move into the region, they brought dairy cows with them. Creamy white gravies made with milk in the style of the French bechamel are popular through the Piedmont. The slave populations in this area brought over African cooking techniques and foods, including okra. In more modern news, Atlanta has become quite the international city, especially following the 1996 Olympics, so you can expect to see plenty of culinary influence from the large Indian, Latin, and east Asian populations in the area.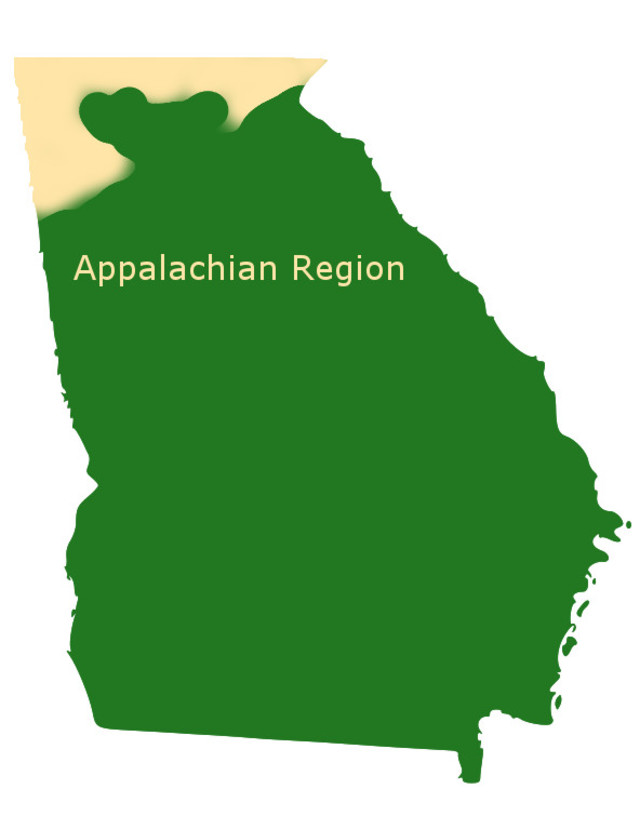 Appalachian Mountains & Plains
Appalachian food is a foundation for Southern cuisine. If you're as enamored with this region as we are, I highly recommend Ronni Lundy's book, Victuals. For a brief overview, Georgia catches a small corner of the Appalachian mountains. Here, Appalachia creates a mountainous region, a ridge & valley, and plains. This area is supremely rich in natural diversity; you can expect to forage for wild ramps, mushrooms, and ginger, and enjoy game hunting, especially during the turkey and deer seasons. However, rocky terrain and a shorter growing season from the cool climate limits fruitful agriculture. Many settlers in this area, largely of Scotch-Irish descent, farm for subsistence, and are masters of preservation. Excess foods are smoked, pickled, and canned. Food scraps like bones and peels are stretched in soups and stews, which are the perfect meals for chilly mountain nights.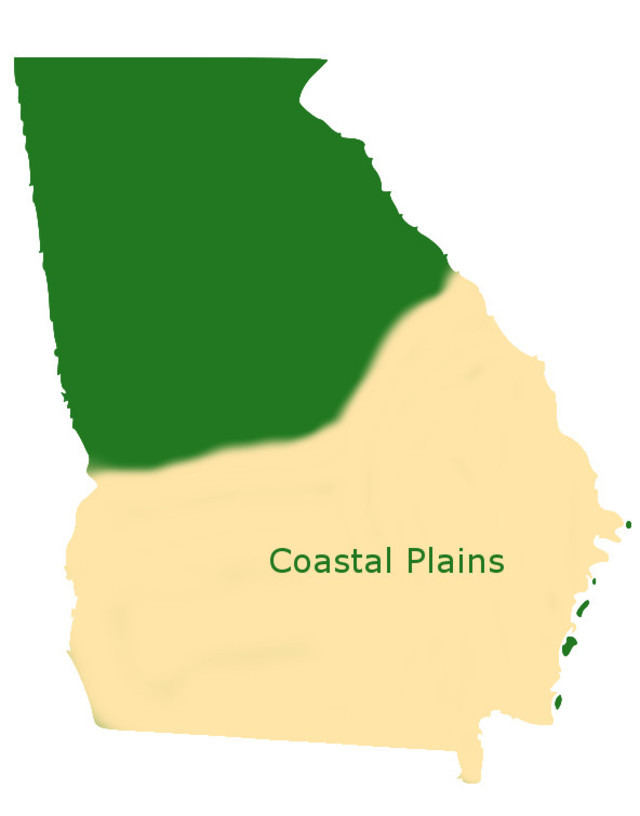 Coastal Plains
After hiking along the Appalachian Trail, up mountains and through lush forests, or listening to too many country songs, you might not expect to stumble on a sandy beach in Georgia. However, Georgia has over 2,000 miles of shoreline (NOAA). The coastal plains are home to plenty of vegetable farmers, but are best known for hog farming. Pork is the order of the day here, and many iconic dishes in this region are incomplete without a little bacon to bolster the flavor (think Brunswick Stew or Country Captain). Country Captain, a curry dish, is also a reflection of the ports in this region, especially Savannah. Major trade hubs always produce culinary innovations, borne of culture melt.
Okefenokee Swamp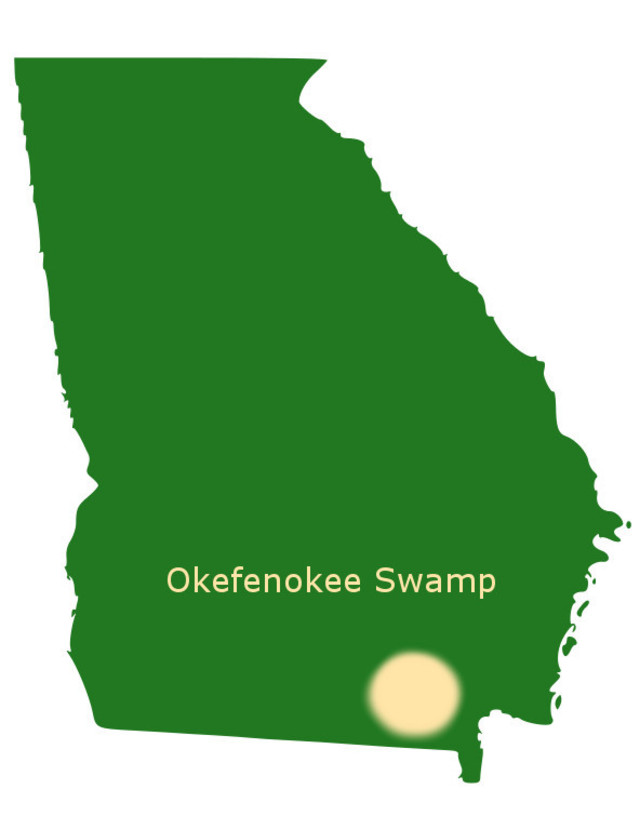 The Okefenokee Swamp in south Georgia is the largest blackwater swamp in the U.S. Its wetlands are home to plenty of wildlife, including gators, frogs and fish, as well as water fowl like ducks. The low swampland wasn't desirable to European settlers, so this area became a haven for Native Americans and escaped and freed slaves. In addition to the typical fare you'd expect from this area, like fried fish and plenty of stews, the Okefenokee and surrounding areas are also home to a thriving honey industry. Bees in this region have their pick of tupelo plants to pollinate, making sweet, complex honey.
If you hate palate fatigue or one-note food, then Georgia's the place for you. With cuisines as varied as the land beneath our feet, your plate is sure to stay interesting.