For Your Health, Eat Like a Southerner
It's more than just crispy-fried, smothered in gravy and served with a side of buttery biscuits.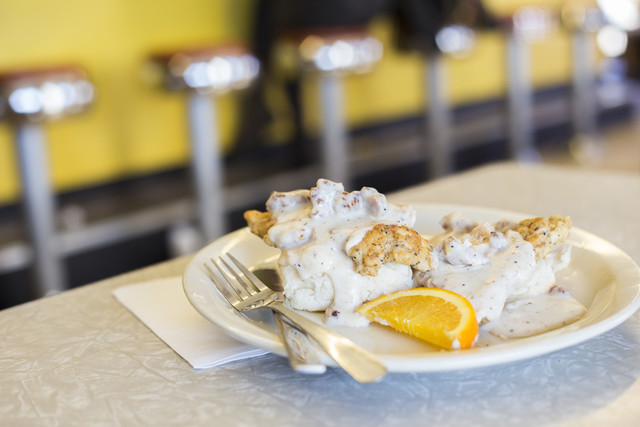 Like many Southerners, I love tearing into a deep-fried drumstick and the aroma of warm biscuits and melted butter wafting in from the kitchen. And I believe that gravy is an essential – not an addition – that ties many a meal together. (Have you tried Kevin Clark's Comfy Chicken? You'll know exactly what I mean). There's no denying that Southern cuisine is rich in hearty, comforting foods, but it's also rich in tradition, seasonal produce, and - yes - nutrition.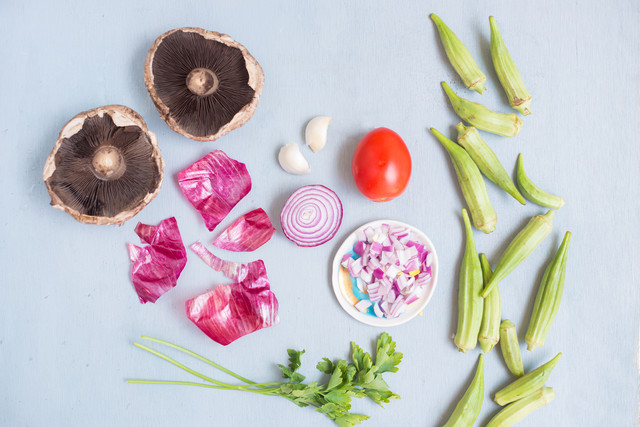 An increasingly fast-paced society and the introduction of processed foods certainly has an effect on the traditional Southern diet I'm about to adulate.  Combine pervasive poverty, food deserts and lacking education, and it's no wonder the general health of residents of this region has taken a steep toll – Southern states boast the highest obesity rates in the country, after all. Fast food chains and quick service restaurants are quick to capitalize on "Southern" by taking familiar Southern comfort food and saturating it with refined oils, artificial additives, and the deep fryer, resulting in the oil-stained buckets of fried chicken and greasy biscuits many today consider to be true "Southern food". This representation doesn't give the cuisine nearly enough credit.
 The region's food culture has been shaped by many forces – early English colonists learned much from the Native American community, and African spices, produce (hello, okra!) and techniques entered the scene during the Slave Trade. Modern immigration patterns, from Central & South America, Vietnam, Greece, Korea and more, and the rebirth of the farm-to-table movement are more recent additions to the arena. These new influences further cement the South's foundation of agriculture – a rich history cultivated at the hands of farmers and growers – that has most consistently graced the Southern supper table.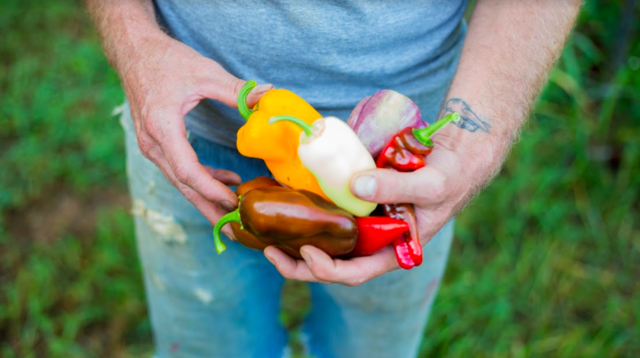 This solid foundation also supports the same recommendations your doctor, mom, and favorite fitness-themed Instagrams have been proclaiming for years: eat your vegetables! Thanks to long summers and mild winters, a variety of produce grows year-round, and in abundance - foods not eaten in time wind up canned, pickled or preserved for later. Southerners eat from their own backyards, and not just because the #eatlocal hashtag is trending. The affable climate makes gardening approachable and rewarding, and even those who opt out of the growing their own produce aren't too far away from a farmers market stand or a generous neighbor with a green thumb.
 Plants dominate the dinner table in the south. Thick, sliced tomato sprinkled with a pinch of salt, savory greens with potlikker, tender, baked cinnamon apples, hearty black-eyed peas, a bowl of cucumbers in vinegar and ice… these are just a few dishes that frequent the supper spread. If there is a meaty main event, it's most likely lightly breaded and pan-fried, stewed, roasted or grilled – not double-battered and deep-fried. Several traditional dishes push the veggies to center-stage, flexing their flavors with just a bit a bacon. Hoppin' John, maque choux, and beans n' greens are just a few examples that remain favorites. The Southern menu not only incorporates a variety of fruits and vegetables, both raw and cooked (which means plenty of fiber and all the essential vitamins and minerals we need to survive), it also reflects the habit of eating seasonally… that is, eating produce when it's richest in both flavor and nutrients.
 So please, eat like a Southerner.  Have your biscuits and gravy, too. Just remember to save room for a fresh peach.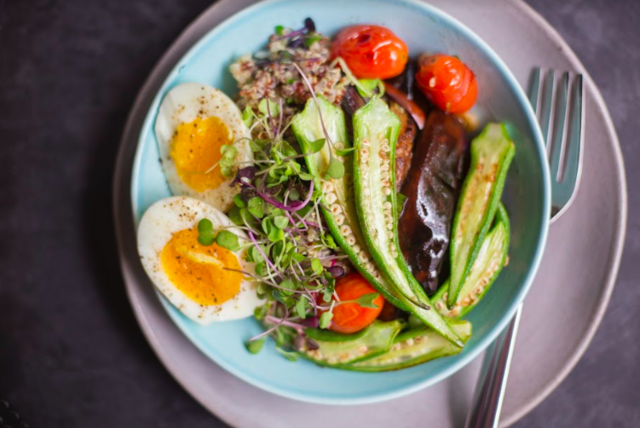 By combining the highest quality ingredients available from small-scale farmers, growers and artisans with approachable recipes inspired by the New Global South, PeachDish makes it easy for anyone, anywhere to eat like a southerner. Check out this week's menu, y'all!