Table Talk
Cookbook author Cynthia Graubart says the best meals come with conversation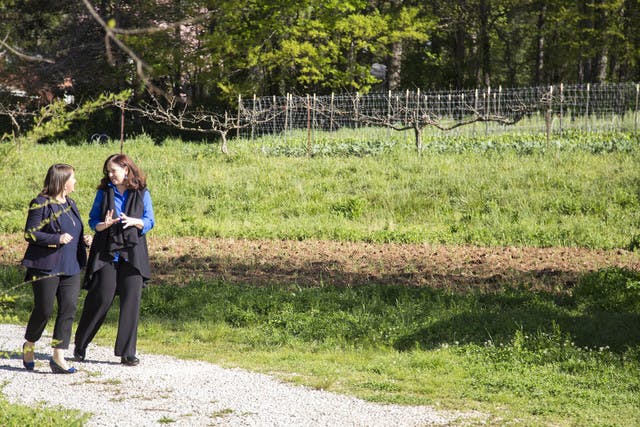 With a degree in journalism and a background in marketing and cooking television production, Cynthia Graubart brings her many talents – an eye for detail, an ear for a good story, and excellent taste for a good recipe – to bear in each of her seven cookbooks. Having recently joined the PeachDish team as a contributing chef, Cynthia chatted with PeachDish president Judith Winfrey about her career, cooking philosophy and life with food.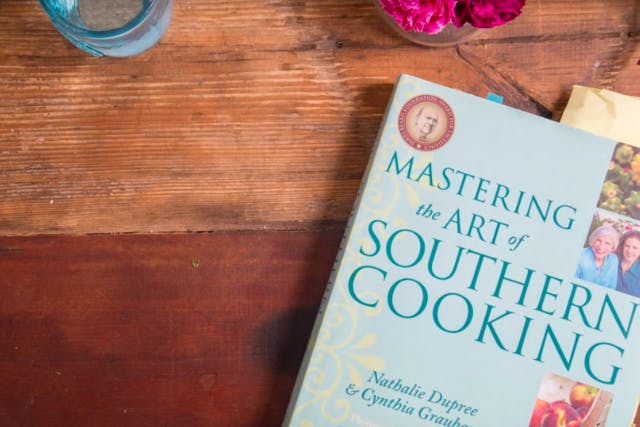 Judith: You won a James Beard Award for your 2012 book with Nathalie Dupree, "Mastering the Art of Southern Cooking." Where has the cookbook taken you?
Cynthia: To win a James Beard award takes you on the wildest ride! Nathalie and I did the book as an homage to her decades of teaching and cooking and were thrilled to share it in person with readers from coast to coast and up and down the eastern seaboard. That book has opened new doors for me and given me entrė where I might not otherwise have had access. Just a couple of weeks after the win I was seated at the head table next to a Southern Living editor at an industry dinner. He offered me a column in the magazine. Things happened fast!
J. How do you feel about applying the word "authentic" to food? Do you think food can be authentic?
C. Personally, I don't fully engage on food being "authentic." I think you can have an experience with food that is authentic, but rarely does the food include ingredients cooked in that region by someone who has grown up cooking that cuisine in that region. I believe in honest cooks and honest food; food that is grown with integrity and is cooked by folks that are true to themselves and the ingredients.
J. Do you have a secret family recipe?  Is there anything you just won't share?
C. I don't believe in secret recipes. I think people who go to their graves with a secret family recipe are selfish. I find great joy in sharing recipes, and I love it when other people share theirs. Inevitably I'll label a favorite recipe from someone as "So-and-so's Recipe for X." That way I'll always remember them. I have a dear friend who won't share her family's recipe for Kiss Cookies, except orally. It's my weakest learning channel, so I still can't memorize it. She won't let me write it down, which would help me enormously in the memorization.
J. What is the one kitchen mistake you hear about all the time?
C. It's hard to pick just one mistake I hear repeatedly! Mostly the mistakes have to do with baking, and it is almost always the oven's fault. Purchasing an oven thermometer will save you money and time.
J. What's the biggest kitchen blunder you've ever made?
C. This is from my childhood, actually. And it was my mother's blunder. My grandfather worked for Standard Oil, and one particular year the company put together a recipe card collection as a gift with purchase. I do hate telling everyone that my mother (may she rest in peace) was a very mediocre cook, but there it is. She made the tuna casserole from one of the recipe cards and it was inedible! There was a typo on the card calling for 4 teaspoons of salt instead of 1/4 teaspoon salt. I recognized right then that the person who created that recipe card had a tremendous responsibility to be accurate, otherwise other families like ours would suffer! I also recognized, much later of course, that had she been a better cook, she would have spotted the error. Little did I know then that I'd become a food writer.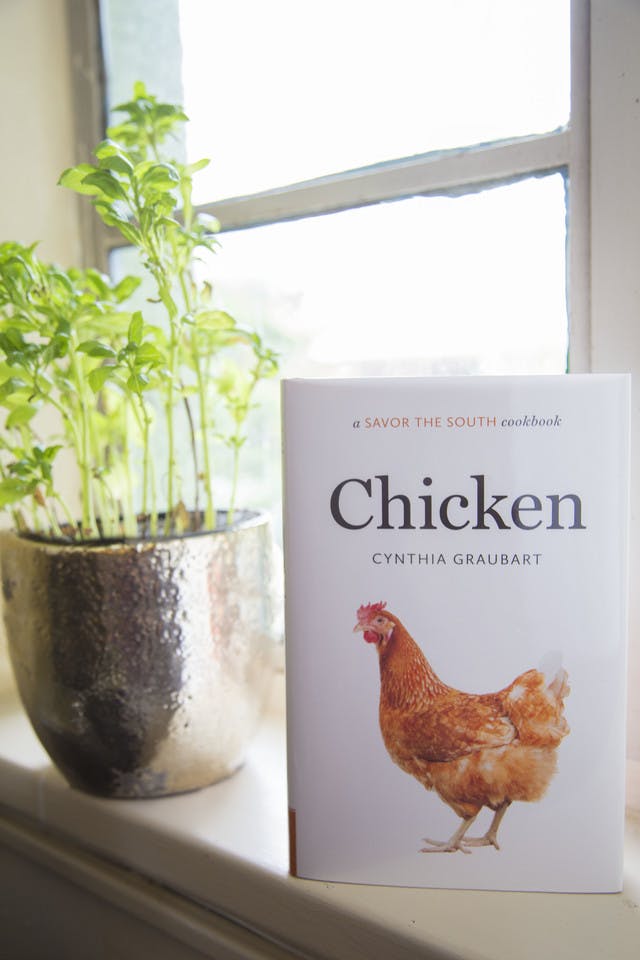 J. What made you want to do that for a living?  Did you dream about writing recipes as a child?
C. I never dreamt of writing recipes as a child, but from college and beyond, I wanted to help people get to the table. That's where the magic happens. I love top-quality ingredients, proper technique and perfect execution of recipes, but the truth of the matter is that I want people to sit down together at the table and talk. The family table is so important. Just think about the magic that happens around a family table – from paying the bills on it, to doing school projects, to family holidays, planning weddings, and planning funerals. Sitting at it for dinner enriches our lives in the sharing and caring that is expressed during the meal.
J. What's it like to write recipes? What's the day to day?
C. Few people realize it's actually technical writing – more like writing a manual than a novel. But, good recipe writers write great headnotes to orient the reader to the genre, the dish, the ingredients, the context and the method. For me, it's been a dream job. My recipes for PeachDish are a joy to develop and write. I first sit down and make notes on paper. I sketch a temporary title and make a list of potential ingredients. Next, I go shopping and see what's available in the market. Once back in my test kitchen, I begin to put together a recipe. I take copious notes by hand. I have a formal tasting with whoever is around and take feedback. I tweak where necessary and sometimes do a second test. After writing more than 1,500 recipes, you sort of know what's going to work in a recipe. Then I sit down at the computer and type it up. My process for a book is similar, just on a much bigger scale.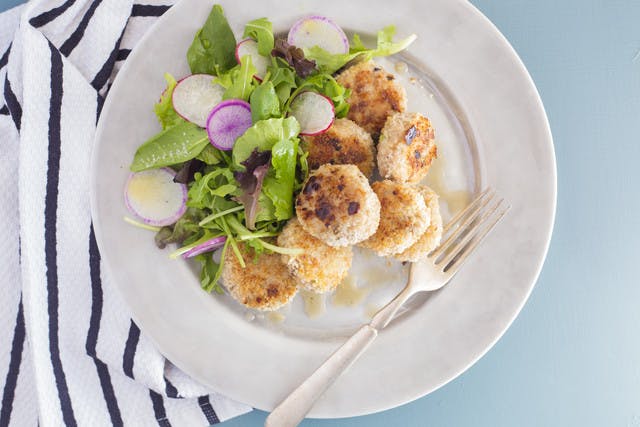 J. What recipe are you proudest of?
C. I am so proud of the Mother's Day Chicken Croquettes I developed for PeachDish. Well, actually it's the pan gravy I'm the most proud of. I channeled fellow recipe developer Sheri Castle when I was working on the recipe. She's known as the Gravy Whisperer, and I prayed her magic would come to me! I think it did.
J. What are you looking forward to now?
C. In October 2017, my eighth cookbook will be published. It's called "Sunday Supper," published by Southern Living. I can't wait to get out and talk about it. If you haven't yet found a way to start having family mealtime, start with Sunday supper.
J. What is your happiest kitchen memory?
C. I am so fortunate to have too many to count. Watching my daughter make meatloaf with her grandmother had me choking back tears as I recalled my mother making it with me. Spending part of a summer cooking with my son before he left for college in Paris is a memory I'll cherish forever. Both of them have become excellent cooks.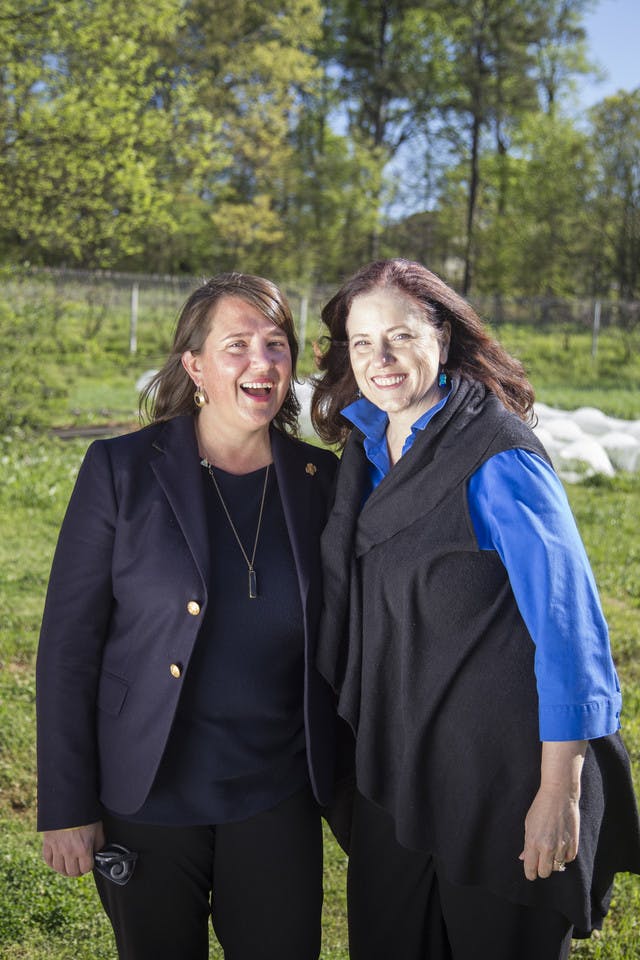 Cynthia Graubart has been on board with PeachDish as a regular recipe contributor since January 2017. As with all our recipe contributors, we're big fans of all the delicious recipes she puts together for your meal kits, but a few of our favorites are listed below:
Georgia Grown Ribeye Steaks with Bacon, Blue Cheese & Snap Beans
Butter Bean & Tomato Salad with Cucumber, Mint & Arugula
Cynthia Graubart's Parmesan Chicken Patti