Red Beans and Rice, Done Right
Traveling expert Pableaux Johnson share his tips for the perfect pot.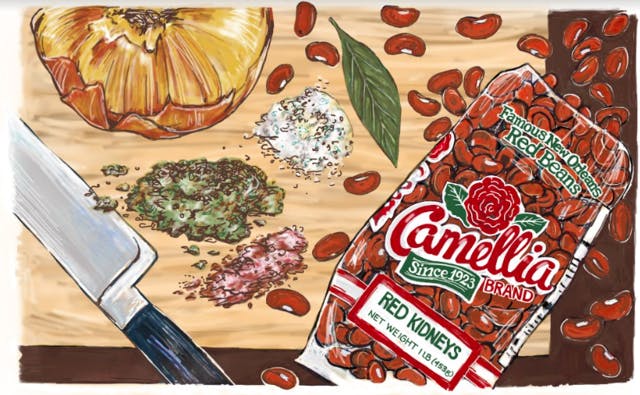 At least once a week, writer-photographer Pableaux Johnson invites ten diners to sit around his New Orleans table for a shared meal. If it's a Monday night, and even sometimes when it's not, Johnson makes red beans and rice for supper – honoring the centuries-old New Orleans washday routine of letting the pot simmer while domestics tended to household chores. Johnson is also host of "Red Beans Road Show," where he takes his recipe on tour and partners with a local chef to serve a home-style Louisiana meal. Cooked low and slow, a robust pot of red beans and rice is made with sausage, onion, bell pepper and a special seasoning blend. Cooks have their own variations and special touches, but some elements are sacrosanct, says Johnson: "First, it starts with the beans."
Below, Johnson offers, in his own words, advice for stirring up the very best beans and rice.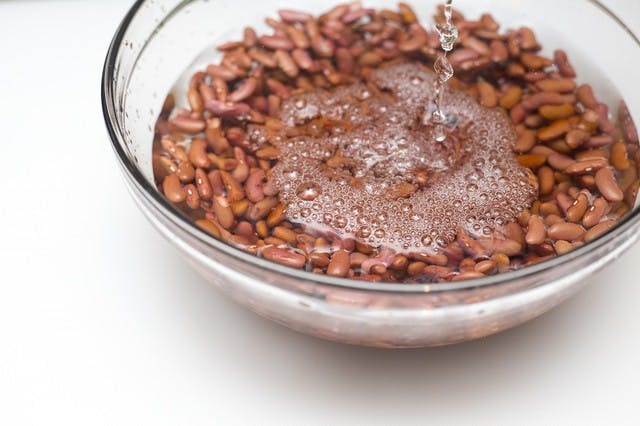 Beans
Red beans and rice is a New Orleans dish, and the brand we use here is Camellia. It's what everybody uses. You see a lot of turn through local stores, so you know it's going to be fresh. The Hayward family has been sourcing beans for generations. Their quality is consistently better than the FDA's "A" grade, so they created a grade called the Hayward Standard.
I always soak my beans in water, then use a pressure cooker. If you soak the beans, you know how long it's going to take to cook them. If you don't you won't, and the beans might end up with some bite to them. When beans are soaked and I use my pressure cooker, it takes 15 minutes out of the door. Just for precision of cooking time, I've found this to be remarkably helpful.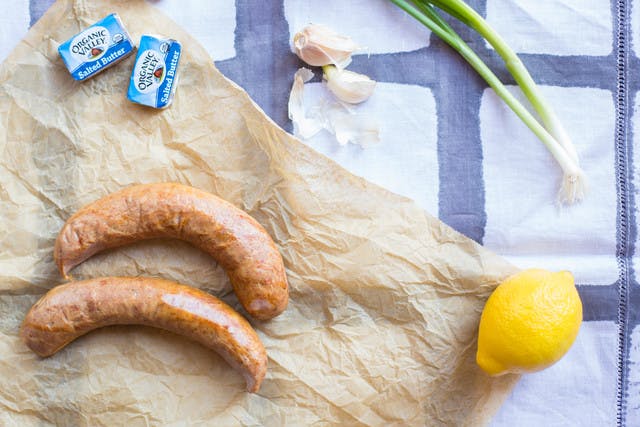 Andouille
I get my smoked sausage from Jacob's World Famous Andouille, which is about 20 minutes away from me in LaPlace, Louisiana. They use all pork shoulder, and it's spiced with salt, pepper, red pepper and garlic. They aggressively smoke it over pecan wood. The sausage has the spicy core of an Easter ham, and the meat isn't emulsified. When I'm going to do road shows, I'll often pack a bag of Camellia beans and Jacob's sausage. For folks who don't have a place like Jacob's, I've found that a heavily smoked ham works as similar flavoring meat.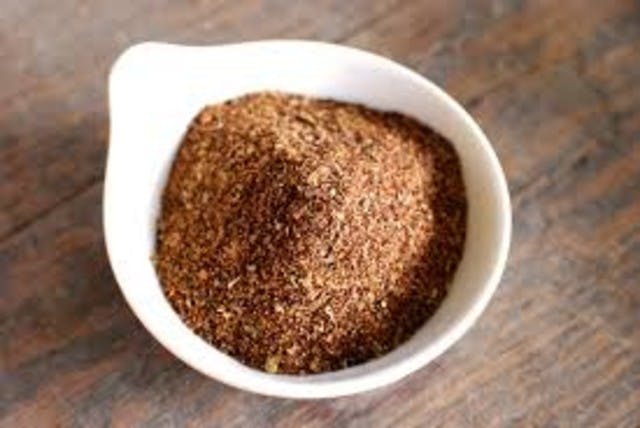 Seasoning
I use Tony Chachere's, always have. You can see, the Louisiana products add up to a lot of flavor. Back in the day, almost every grandmother had Tony Chachere's in her house. Premixed seasonings often struggle with being able to include the right amount of salt and heat. This was one of the first ones and they have a built-in balance.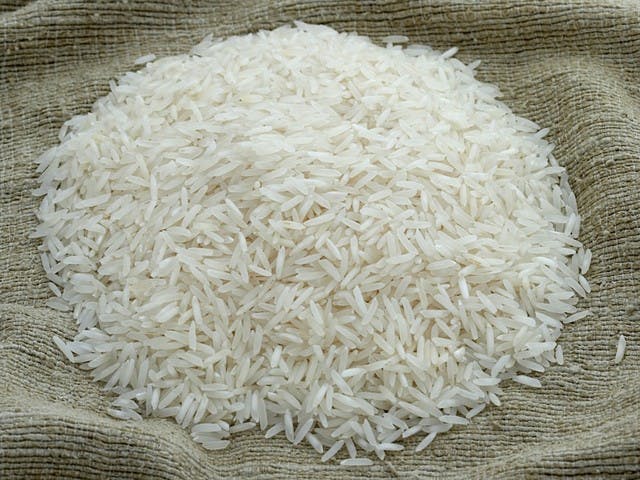 Rice
I get persnickety about the beans and meat in this dish, but not quite as picky about the rice. I grew up eating medium-grain rice in rural south Louisiana, in the heart of Cajun country. Medium-grain rice is cheaper, and it's almost like sushi-rice texture but not quite as meaty. I experiment with different types – I recently went through a long-grain and basmati phase. People should feel free to do the same.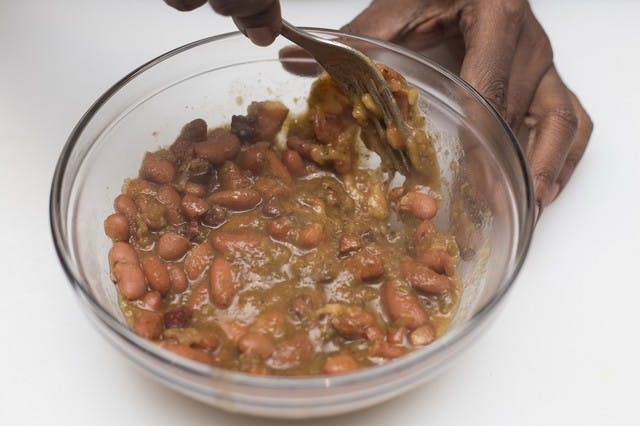 On prep and cooking
We often think of recipes as being exact, like, "If you do this, it'll be right." But everything is variable. Red beans and rice is variable. Cooking is thinking with your nose and mouth. Onions can be sweet one time and hot another time. Pay attention to what you're cooking; taste as you go. First you have to establish a baseline with a dish – whatever tastes good to you. Then you can amend it. If you feel like you need more green, add more parsley. If the kids are going to eat it, turn down the spicy heat. If you have vegetarians dining in, split the batch or make the whole thing without meat, then add some more herbs to replace the missing flavor.
On pitfalls
If you're in a hurry and your heat is too high, you can scorch the bottom of the pot and burn your beans. We've all been there. If you burn your beans, don't stir up from the bottom! You don't want to integrate the burned bean flavor with the rest of the pot. Transfer to a new pot, and put that one on super-low heat. I'm telling you, it's all about soaking the beans from jump.
The recipe
Add Pableaux's Red Beans and Rice recipe to your weekly rotation or save it for a special occasion (Hint- Mardi Gras ends after Fat Tuesday next week!). It's available as a meal kit year-round.