Meet the Chef: Asha Gomez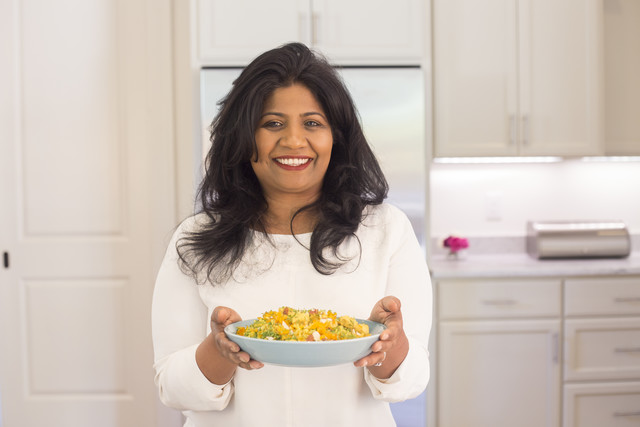 ASHA GOMEZ is practiced at straddling worlds. This Kerala, India-born chef has lived in the U.S. since she was a teenager. In that time, she's introduced many to the complexities and elevated flavors of Kerala's cuisine through her cookbooks, including James Beard Award nominee My Two Souths, series, and restaurants.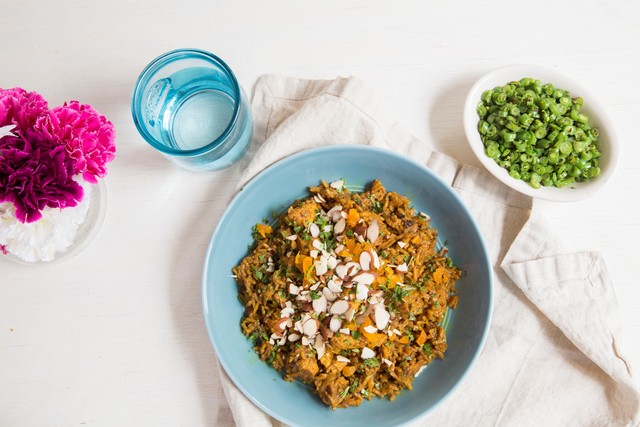 Asha joined us in the test kitchen, preparing her Weeknight Fancy Chicken & Rice with Green Bean Verakka. This easy-to-cook dish is punctuated with fragrant, traditional spices. Green beans sprinkled on top add crunch and brightness to this family-favorite. To learn more about Asha's cooking style, check out the interview below!
What are your first memories of cooking?
Who shaped your love of cooking?
Where do you find inspiration for your recipes?
What is the most challenging part of your job?
What is the best thing you've ever eaten?
What is your favorite food indulgence?
Who is your favorite Southern chef?
What charities do you love and support?
What is the best part about your job?
Want to see more of Asha and her world travels? Check out her Instagram!