PeachDish Team Field Trip: Jody's Farms!
We love what we do at PeachDish, whether we're hard at work in the warehouse packing boxes, making deliveries, scrolling through emails, making calls or powering through meetings. But, every so often, we like to make it a priority to take a step back, go outside, and enjoy each other's company outside of the normal weekday grind. Once a month, we take a field trip to visit our suppliers, to experience what a normal workday involves through the eyes of the growers and artisans who provide the ingredients for PeachDish meal kits.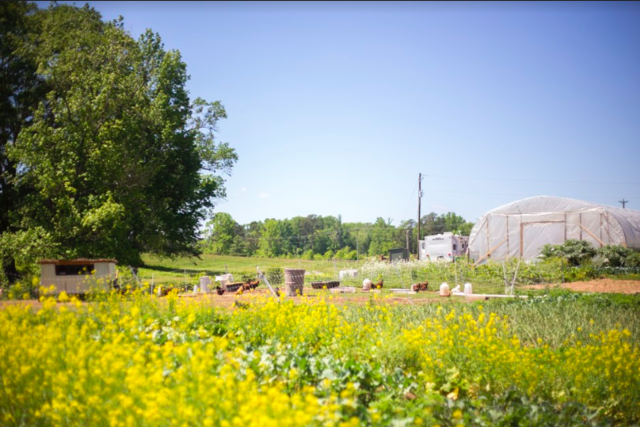 We spent a wonderful Wednesday afternoon exploring through lines and low tunnels teeming with kale, lettuce, broccolini, peas, tomatoes, onions and so much more. Jody guided us through the greenery, explaining what she has growing now, what was growing last week, and even what she has planned to grow in the future!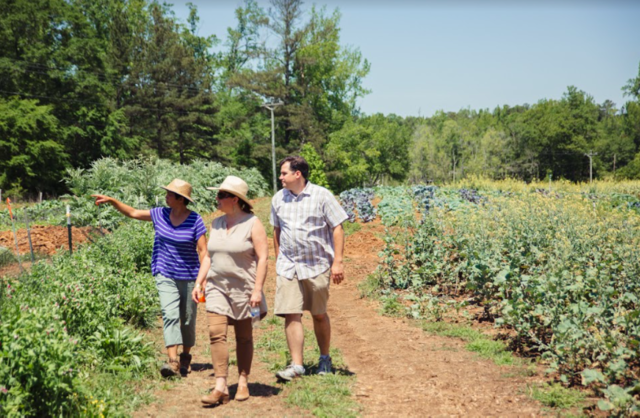 We took quite a liking to Jody's furry farm help, Trouble, who wasn't wasting any minute of potential attention he could get from us!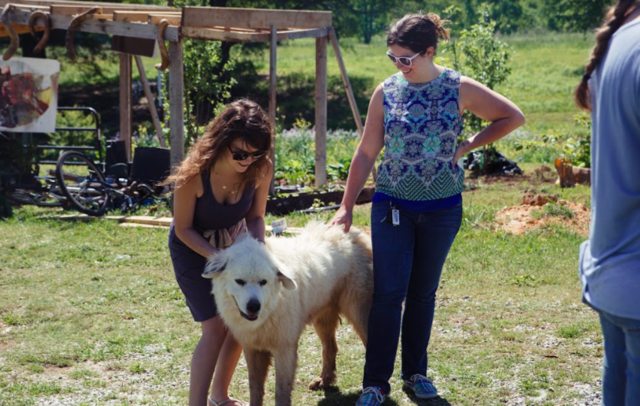 The greenhouse truly felt like a world of its own, bursting with the sweet grassy smell of plant life.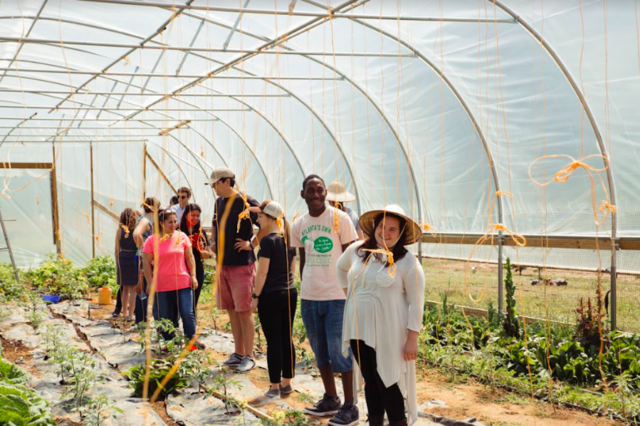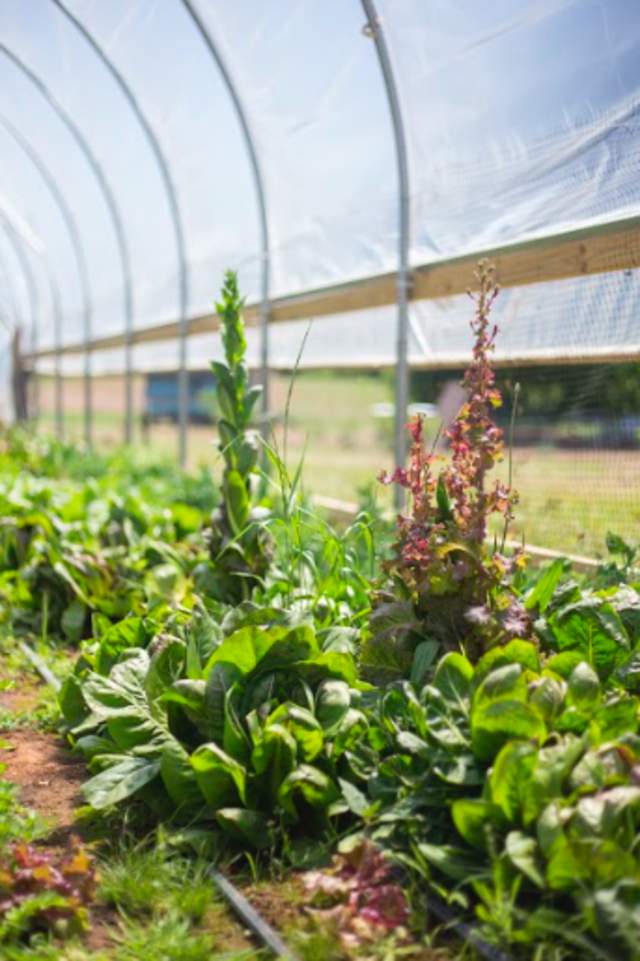 We took "farm-to-table" literally for lunch, much of it being harvested directly from the ground just minutes before serving. Many of us enjoyed bites of kale and sweet pea blossoms plucked right from the plant as we wandered the farm before sitting down to eat.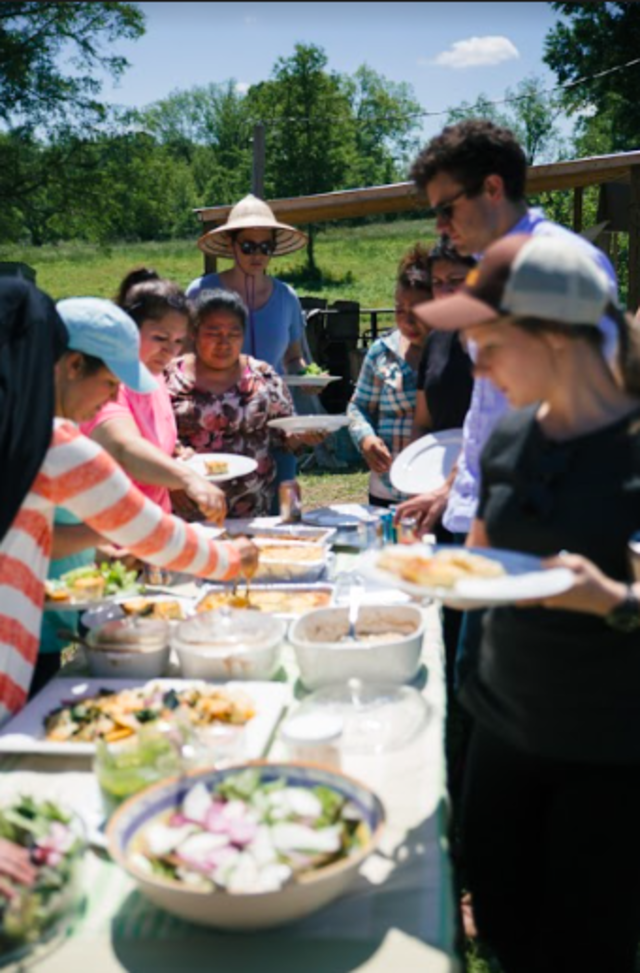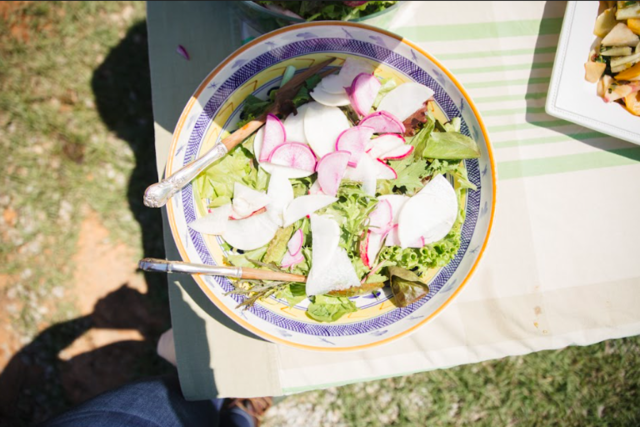 Jody offered us the chance to harvest some her sweet white turnips, and while many of got some impressive handfuls after a few minutes of digging, her haul blew ours out of the water in only seconds!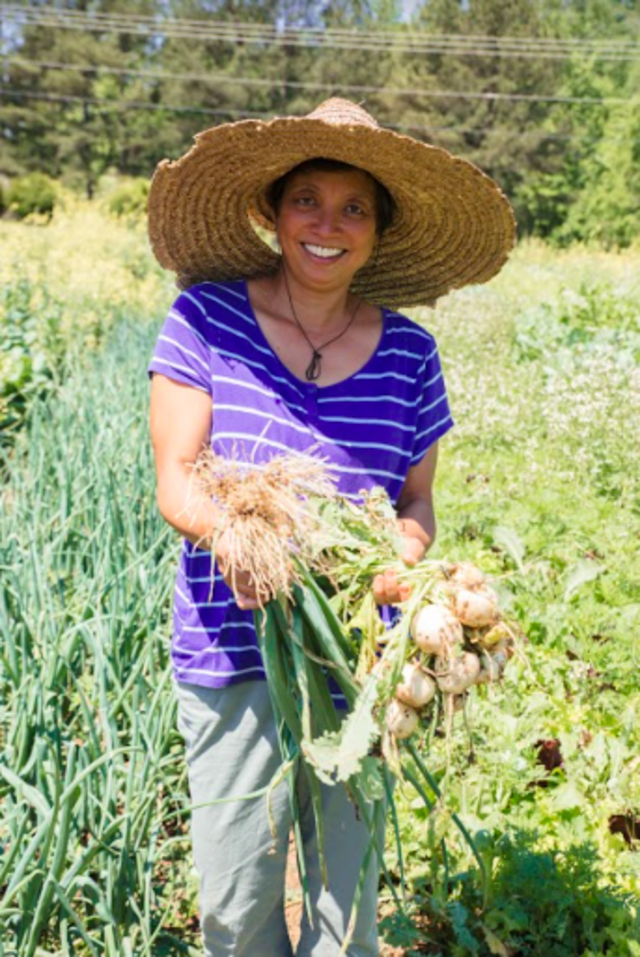 Of course, we couldn't resist the opportunity for a few family photos. It was a lovely day at a lovely place with lovely people, what more could we ask for?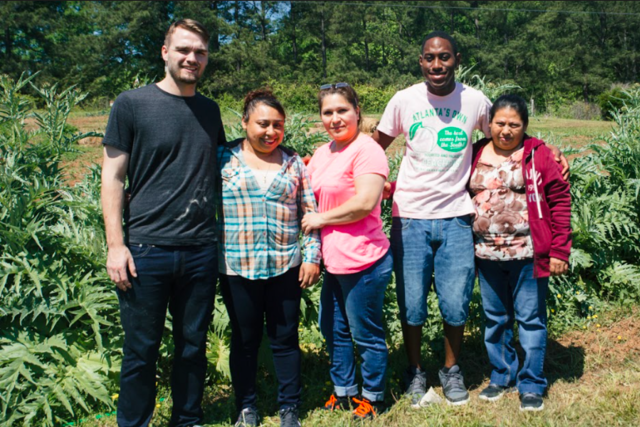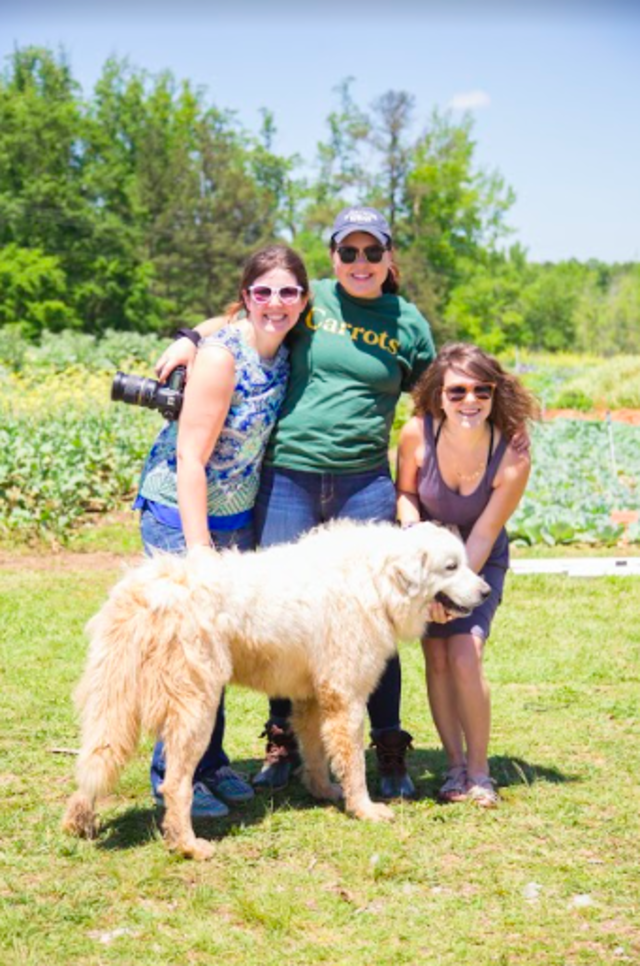 We are so grateful to have the opportunity to take time from the busy warehouse to experience life from the eyes of the supplier, and of course, to Jody and the rest of the farmers who put in endless work to grow with us!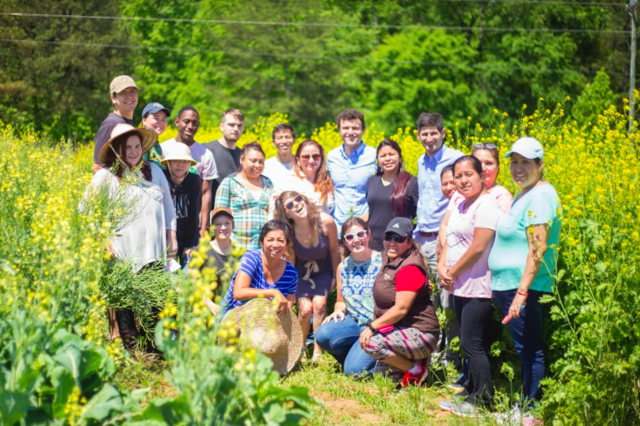 You can learn more about Jody's Farms and all those provide for your meal kits on our Supplier Page, where you can find stories, interviews, and more! Visit the PeachDish Blog to join in on our adventures!