Coming Clean about Clean Eating
Squeaky Clean. Clean as a whistle. Making a clean cut and a clean getaway. Coming clean. The word clean conjures up a streamlined approach to cutting through the clutter, telling the truth, as well as simplifying and often sanitizing life. Clean eating has joined the contemporary nomenclature to describe healthier, more nutritious food choices. Perhaps meaning that a food product has fewer total ingredients, all natural ingredients and all the information you need to know where your food is coming from is revealed. Clean infers transparency.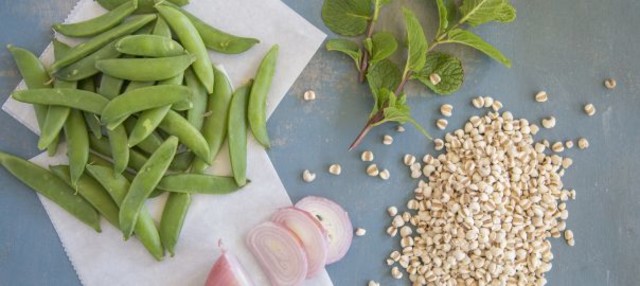 But, what does CLEAN really mean?
There is no official definition of 'clean eating' but the original intention of suggesting we move towards cleaner eating was to guide folks to choose minimally processed foods closer to the whole foods in nature. For instance, rather than a banana nut muffin, how about eating a banana and some nuts?
Clean eating principles encourage us to cook more at home so you can see what you're adding to recipes and control the amounts of added sugars, salts and fats.
Before we can fully embrace clean eating by rejecting 'processed foods', we should know a bit more about what food processing entails and to what extent. For instance, a slice of bread made with whole grains is a better choice because the external, fiber containing part of the grain hasn't been milled away, as with refined white flour. But, freezing foods, which is also a process, does not decrease the nutritional content of foods. Frozen green peas are a wonderful source of vegetable protein, fiber and the heart healthy mineral potassium. I like to make a green pea hummus with a little olive oil, lemon juice, garlic and season with a dash of salt and pepper.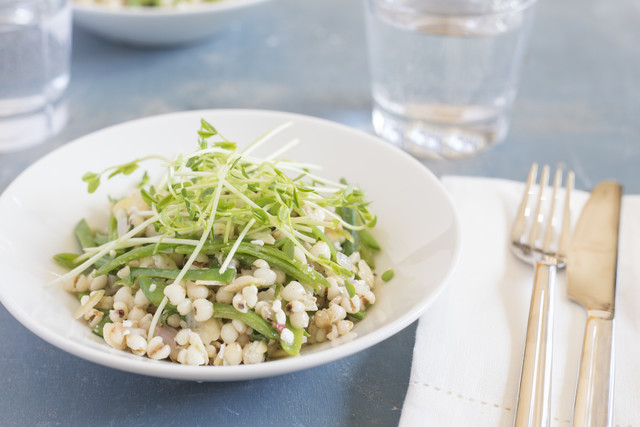 The whole grain base of this Sugar Snap Pea & Barley Salad is techinically processed, but is packed with essential nutrients, fiber and protein!
The US Department of Agriculture serves up some pretty specific definitions for food processing. So here goes:
USDA's Definition of Processed Foods
Processed food is defined as any raw agricultural commodity that has been subject to washing, cleaning, milling, cutting, chopping, heating, pasteurizing, blanching, cooking, canning, freezing, drying, dehydrating, mixing, packaging, or other procedures that alter the food from its natural state.
This may include the addition of other ingredients to the food, such as preservatives, flavors, nutrients and other food additives or substances approved for use in food products, such as salt, sugars and fats.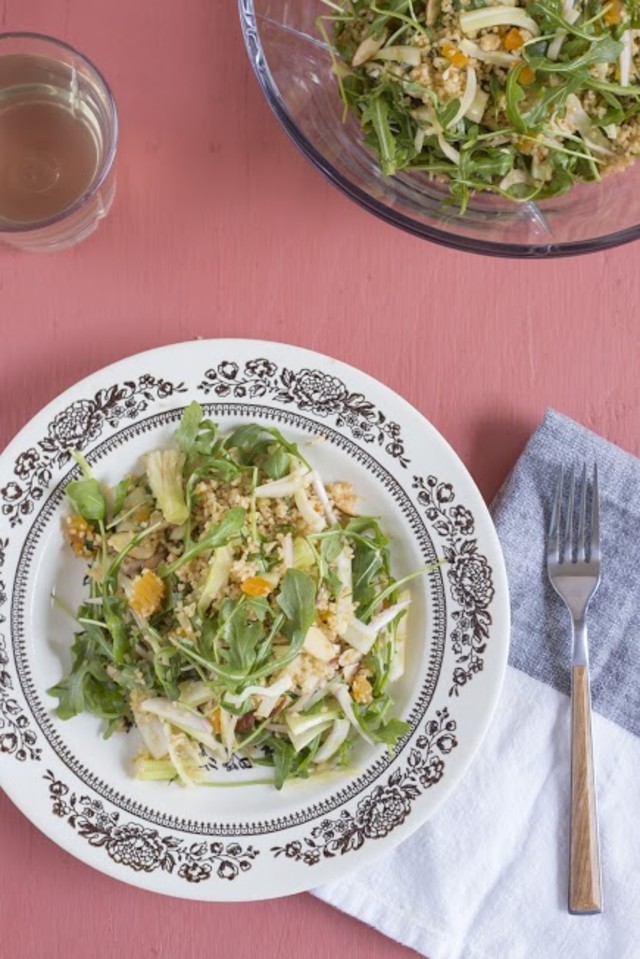 But there's a spectrum of how MUCH a food has been processed.
Pretty Processes...
Smoked salmon is cured to create a delicious product. Capers are pickled. According to the Academy of Nutrition and Dietetics, processed food range from minimally processed, to heavily processed.
Foods such as sliced fruits and vegetables, bagged salads and leafy greens and roasted nuts are all examples of minimally processed The next category of processed foods includes canned foods such as beans, tuna, fruits and vegetables, as well as frozen fruits and vegetables.
Jarred pasta sauces, yogurt and salad dressing have added oils, sweeteners and preservatives, which makes them a processed food as well.
Examples of heavily processed foods include crackers, deli meat and granolas. The most heavily processed foods examples include pre-packaged and/or frozen meals.
Remember that wine and cheese are 'processed' too!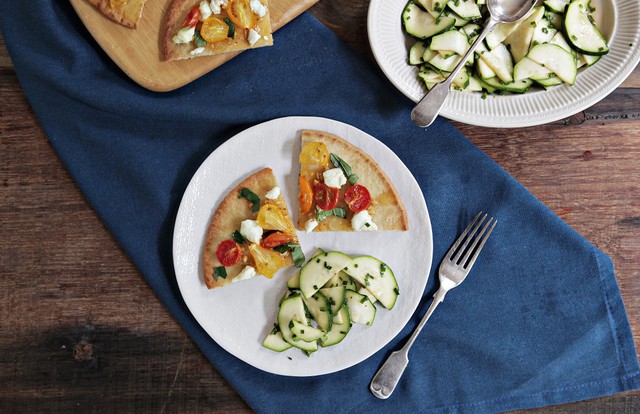 I like to add fresh 'clean' toppings to pizza! Why not add sliced strawberries to pepperoni pizza?
So keep in mind that the catch-all-phrase 'processed' often connected to 'poor' choices, may in fact lead you to some pretty darn good choices, too.
CLEAN EATING TIPS for REAL
- Eat Your Vegetables….and Fruit; whole, seasonal, fresh.
- Enjoy cooking at home to choose healthy ingredients.
- Limit added sugars. (including agave, honey, maple syrup)
- Limit saturated fats. (the kind in bacon, butter, coconut oil)
- Practice food safety in your home kitchen. (Clean utensils, plates and counters!)
- Perhaps, don't clean your plate. Listen to your hunger cues and enjoy foods mindfully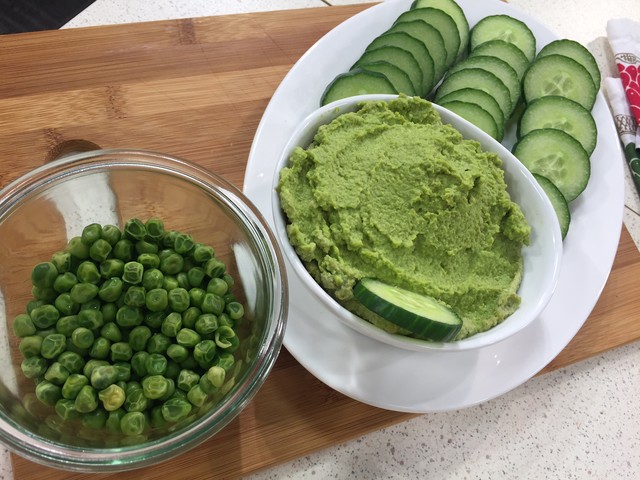 RECIPE for Sweet Pea Hummus, from The Slim Down South Cookbook by Carolyn O'Neil
2 (9-oz.) packages frozen sweet peas, thawed
3 garlic cloves, chopped
3 Tbsp. extra virgin olive oil
2 Tbsp. fresh lemon juice
1/16 tsp. table salt
½ cup (2 oz.) crumbled blue cheese or goat cheese ( optional )
Place peas and garlic in a food processor; with processor running, pour oil through food chute in a slow, steady stream, processing until smooth. Stir in lemon juice and salt; season with freshly ground black pepper to taste. Cover and chill 2 hours. Spoon pea mixture onto toasted baguette slices or serve with sliced cucumber; sprinkle with cheese.