Postcard Artist Spotlight: Katie Kriner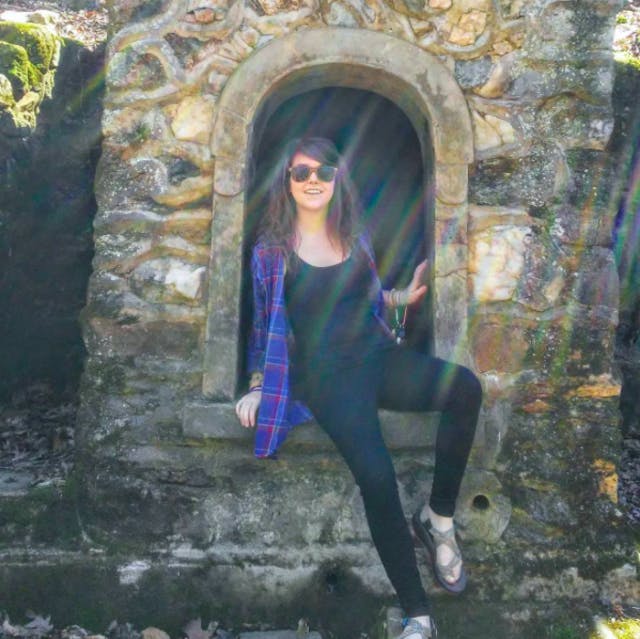 As a recent college graduate majoring in nutrition science with a minor in chemistry (basically a science nerd who likes food), a lot of people are surprised by my artistic side, but the proof is in the paint-splattered newspapers and scattering of paintbrushes on my bedroom desk.
I started painting when I graduated high school because I always liked to doodle during class and had extra time during the summer to explore the craft. I chose acrylic paints, honestly, because they were the cheapest option I could find at the store, and my first pieces were on squares of cardboard I tore from old moving boxes. I moved on to nicer canvasses and better brushes as the hobby turned into habit through my college years; it was something therapeutic during stressful semesters (two words: organic chemistry) and it was something enjoyable to pass the time, usually with a feel-good playlist streaming in the background and a glass of wine within reach. As I shifted my focus to custom pet portraits, community event designs and even local music posters when my own personal gallery had grown out of control, I began to realize that the practice of painting, not the painting itself, was the most satisfying part for me. I suppose it feels nice to take a blank slate and turn it into something that could tell a colorful story.
I graduated from Appalachian State University, located in the Blue Ridge mountains of North Carolina, and moved to Atlanta in 2016 for nutrition and marketing work at PeachDish, a place that embraces both my nerdy and artistic sides... and love of food, of course.
Look for Katie Kriner's artwork in your box this week! You can see more of Katie's artwork on her Instagram page @PaintKriner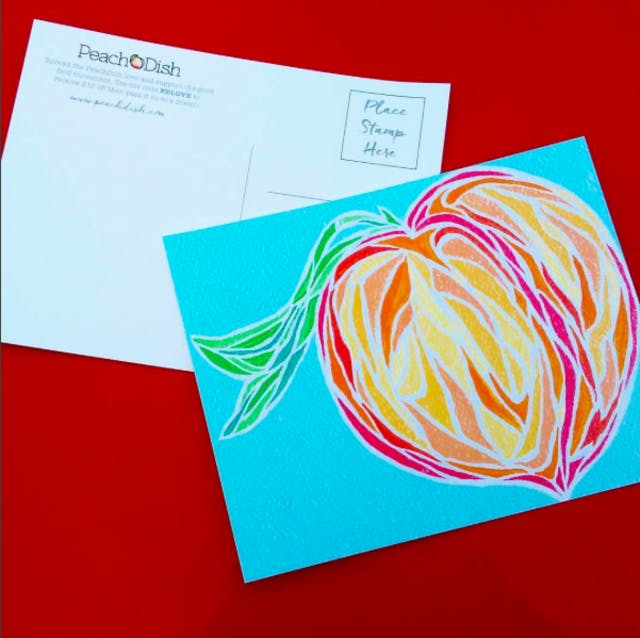 These postcards offer a brilliant way to showcase foods and tradition while also shining a light onto remarkable artists around the nation, and we encourage you to share these special postcards with friends and strangers to spread the love and the good food movement. Interested in our past artists? Meet 'em here!