A Global South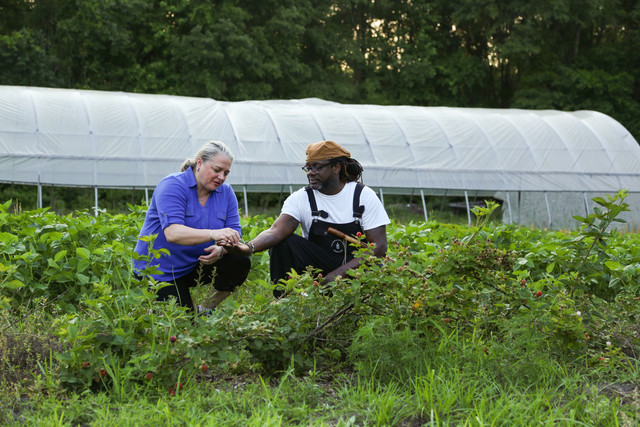 Virginia Willis believes the complete story of her region's cuisine lies in its diversity
In the kitchen of Virginia Willis' Atlanta home hangs an old cabinet door that looks like something most people would have tossed into a Dumpster. In fact, it is a family heirloom, salvaged from her Georgia grandmother's home and covered with recipes for pound cake, chocolate pie, biscuits and muffins.
Some of the recipes from what amounts to her family's culinary Bible were clipped from newspapers of the day; others were scribbled in her beloved maternal grandmother's hand. As Willis wrote in her first cookbook, "Bon Appetit, Y'all: Recipes and Stories from Three Generations of Southern Cooking" (Ten Speed Press, 2008), it is "a sight that can leave me breathless and move me to tears."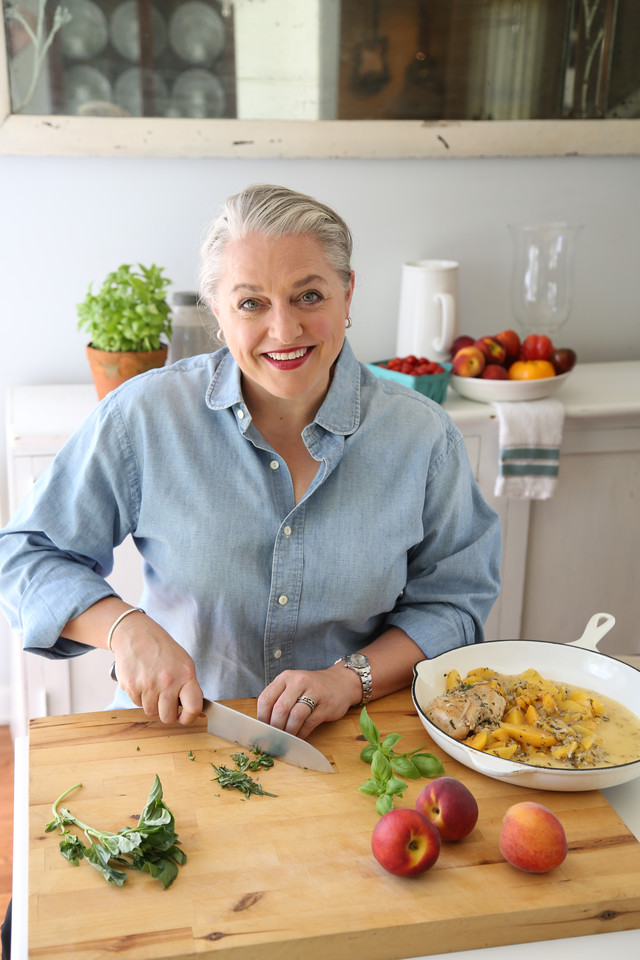 This memory cabinet is also an object that speaks to Willis' credentials as a Southern chef, food writer, recipe developer and spokesperson for her region's legendary cuisine. The author of five cookbooks, including the 2016 James Beard Foundation Award-winning "Lighten Up, Y'all," Willis knows exactly where she came from. She knows where she is going, too.
Over the past past year, she's been scouring her native soil, gathering stories for her next project: "Secrets of the Southern Table: A Food Lover's Tour of the Global South," due out from Houghton Mifflin Harcourt in spring 2018. And this time, her cookbook comes with a companion TV series. Though funding is still in the works, the PBS show is anticipated for next spring or summer, with production by Boston's WGHB-TV, famous for showcasing another American original, Julia Child.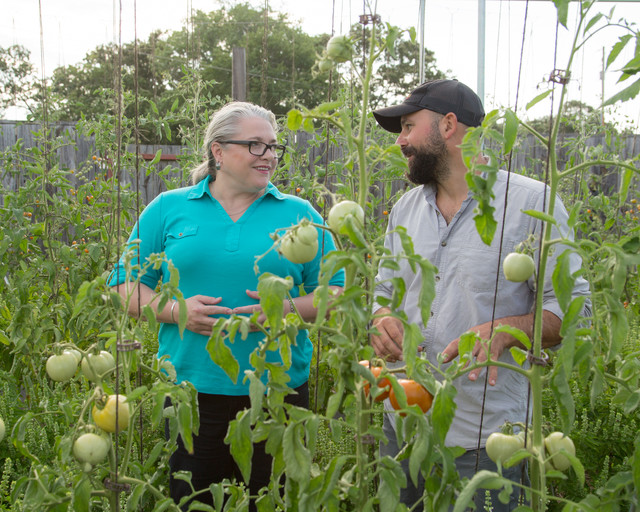 This is why Willis recently traveled to ten states in eight months: talking to farmers, artisans, makers and harvesters who define the South in our time. Along with makers of craft cider and old-fashioned country hams, Willis discovered Vietnamese shrimp fishermen in Texas and Oaxacan-born tortilla makers in Kentucky. "It's not just fried chicken and biscuits," she says, harking back to the traditional dishes that formed the foundation of her repertoire. "It's tacos and Korean barbecue."
This new journey of hers is also a lesson in history, politics, anthropology and agriculture. It's about correcting heavy-freighted Southern stereotypes that have been trafficked on TV — beginning, she says, with "The Beverly Hillbillies" and leading us right up to the Paula Deens and Honey Boo Boos of the present day.
"It's like an evolution," Willis says of her latest endeavor. "It's a response to me being weary of people telling me what Southern food is, or what Southerners are, or what Southerners think and believe. "It's like: Wait a minute. We've got more than fried chicken and cornbread. And we do have the Internet. Not everyone is like some of the caricatures you see on television.' "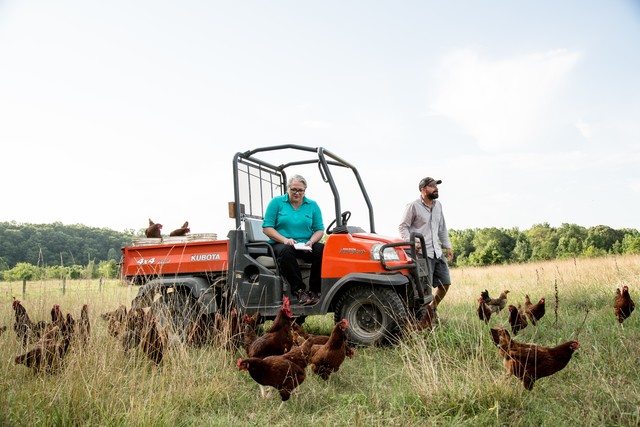 As Willis utters this, she is munching on a breakfast biscuit of pimento cheese and smoky bacon at Atlanta's 8 Arm, a restaurant whose partners include chefs born in America and Vietnam. Before she can finish her sandwich, a fan stops by her table: "I love you," the woman gushes. "I have all your cookbooks. I still use your recipes. I mean, that creamed spinach!" Willis, who speaks in a soft Southern accent and wears her trademark silver-streaked hair pulled back in a pony tail, is clearly delighted, though she says she's always "astonished" to be recognized.
At 50, Willis, who describes herself as a "20-year overnight success," has never been a TV star. But she is hardly a stranger to the medium.
After earning a history degree from the University of Georgia in 1989, her first job in a professional kitchen was as an apprentice on the TV show of Southern icon Nathalie Dupree. At the urging of Dupree, Willis went on to study classic French technique: first at L'Academie de Cuisine in Maryland; then at École de Cuisine La Varenne in Burgundy, where she got to know Child, a frequent guest.
Back in America after nearly three years in France, Willis worked as kitchen director for celebrity chefs Martha Stewart and Bobby Flay. This was the late 1990s. Eventually, she fused her knowledge of Southern cuisine and French technique into a brand, beginning with that first cookbook, "Bon Appetit, Y'all." Pretty heady stuff for a woman who grew up shelling butterbeans with her grandmother, Meme, and digging worms to go fishing with her grandpa, Dede. Or perhaps it's the other way around: Maybe those formative experiences were the real gold.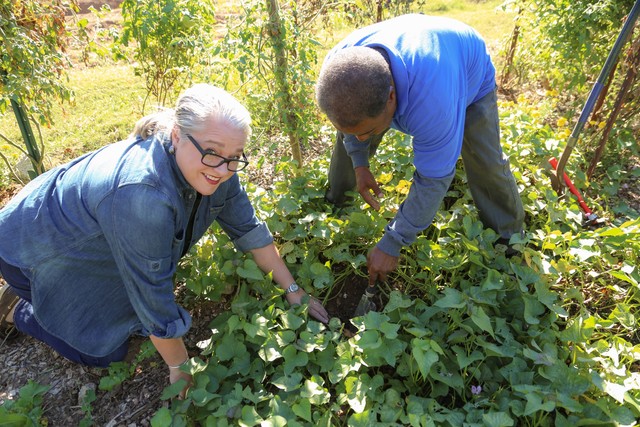 To be sure, Willis learned early on what truly fresh food tastes like, and today she insists on knowing where her ingredients are grown. "One of the things that I have always tried to express in my books is that the cuisine of the South is an agriculture-based cuisine," she says. "We as a culture have sort of become distanced from where our food comes from, because there's always apples in the grocery store. There's always lemons, and there's no season."
Pithy and opinionated, Willis, whose "Cooking With Virginia" column for Southern Living magazine focuses on seasonal produce, is always taken aback when somebody wants to cook with peaches or okra in February.
While the writer of "Bon Appetit, Y'all," "Basic to Brilliant, Y'all," and "Lighten Up, Y'all" could have probably continued the "Y'all" brand for a couple more volumes, she's excited to say au revoir to all that and try something new. Sure, there were plenty of delicious and authentic recipes behind the doors of her grandmother's kitchen cabinet. But the real secret of today's South is its diversity.