Beer Pairings for the Week of March 6th, 2017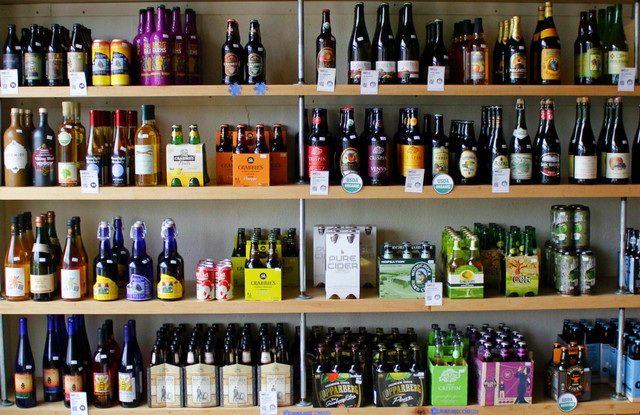 Looking for the perfect brew to go along with your PeachDish meals? We've got you covered. We've partnered with the owners of BeerGirl, a local Atlanta shop, to help you select the perfect beverage. BeerGirl's passionate owners, Alexia Ryan and Erik Lewis opened their shop with the dream of connecting the people of their community with delicious craft beer from the South and beyond. Here are this week's suggested pairings: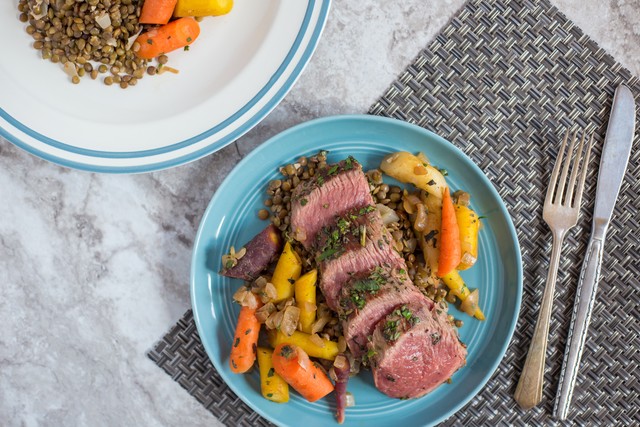 Herbed Bistro Filet with Lentils & Carrots
Nitrogenated beer-- what is it and why is that silly widget in the bottom of the can? Beer can either be carbonated or nitrogenated. Nitrogenated beer is softer in mouth feel and has a creamery head. Since the water in beer doesn't naturally adhere to water, it needs to be tricked, so in a nitrogen beer can there is a widget. That widget forces the beer and nitrogen together when the pressure drops from opening the can, producing nitrogenated beer. For this dish of herbed bistro filet, a nitrogenated beer's soft mouth-feel will make the herbs taste more pronounced.
Suggestion: Breckenridge Nitro Vanilla Porter, Breckenridge, Colorado Georgia Local Recommendation: Wild Heaven Nitrode, Decatur, Georgia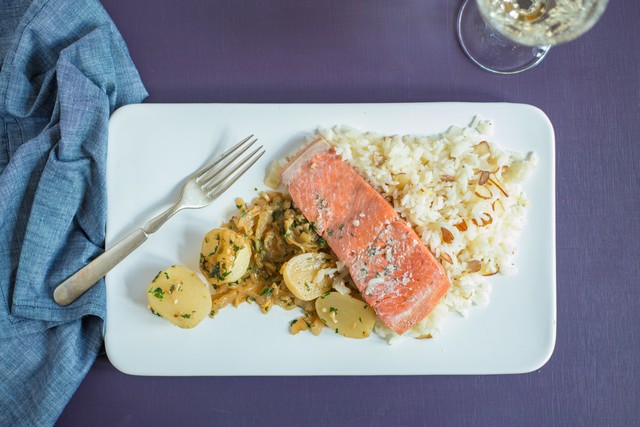 Poached Salmon with Almond Pilaf & Glazed Hakurei Turnips
It should not take a scholar to realize Saison is a seasonal beer, it literally means season in French. Brewed in the winter with leftovers from the harvest, Saisons were consumed over the summer months. Brewing in winter alleviated the hardest part of making beer which is the cooling of the hot wort - which was incredibly hard in pre­industrial rural Wallonia. The delicate salmon will pair nicely with a fruity Saison that has a little spice.
Georgia Local Recommendation: Wild Heaven White Blackbird, Decatur, Georgia Suggestion: Blackberry Farms Classic Saison, Walland, Tennessee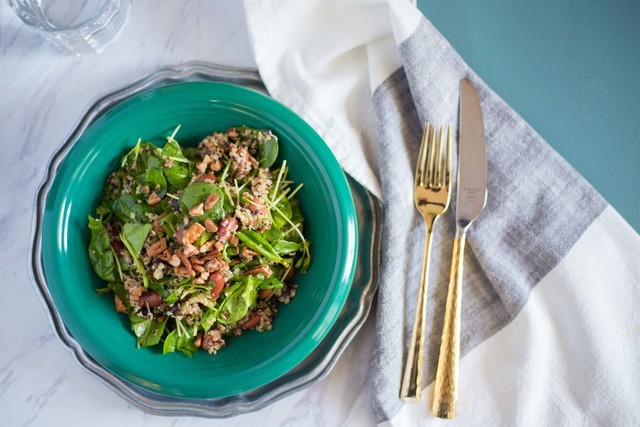 SuperFood Fiesta Bowl
Got to say, this is a tough meal for a beer pairing; however, we are up to the task. Brewers love to experiment which leads us to kombucha beer. Is kombucha beer really a beer or is it just hopped kombucha tea? Well, that question is certainly up for debate, but if you are a fan of sour beers and kombucha it might just be your new go-to drink. With the cornucopia of flavors in this dish, a tart beer with its own superfood might be just the ticket.
Suggestion: Unity Vibration Kombucha Beer, Ypsilanti, Michigan
Spiced Red Lentils with Flatbread & Greens
Wheat beer has long served as a conveyance for flavors. How did wheat beer get this reputation? Well, the answer comes from Germany where, after the wheat beer started to spoil, they would add a squeeze of lemon to make the beer taste better. Today that tradition continues, even though the beer isn't spoiled, by adding spices and other fruit flavors. For this dish of middle eastern flavors, let's pair it with a beer spiced with lemongrass.
Suggestion: Westbrook White Thai, Mount Pleasant, South Carolina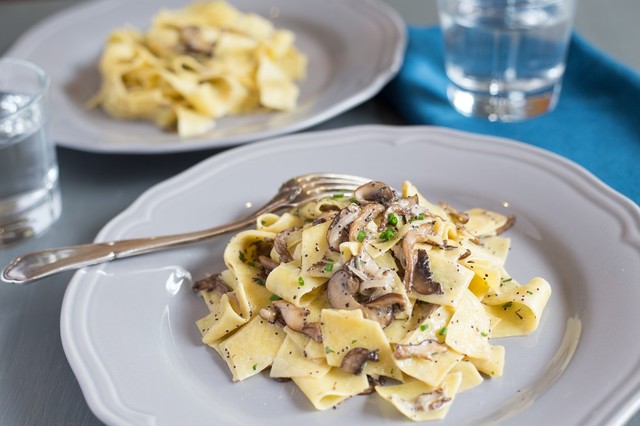 Creamy Egg Noodles with Mushrooms & Poppy Seeds
The sour cream in this dish demands a Czech pilsner. Fun fact about pilsners: the geography of the Czech Republic makes them ideal for cold brewed beer thanks to the tunnels naturally running through the country. The tunnels are helpful when dealing with invaders who lack an understanding of geology when you must hide your villagers underground. The tangy creamy sour cream and the umami mushrooms will benefit from a crisp beer that clears the palate.
Suggestion: Budweiser/Budvar Cezchvar, České Budějovice, Czech Republic
Bonus trivia: Czechvar is the original Budweiser but due to trademark must be sold under a different name outside of Europe.
Give it a try to see how wonderful the original recipe actually was.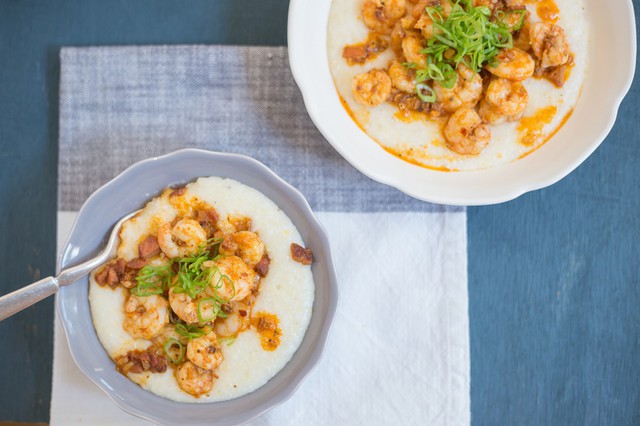 Shrimp & Grits
What do you call a farmhouse ale brewed for the miners of Wallonia? The answer--Les Grisettes, a lower alcohol, less hoppy beer brewed for the miners who needed refreshment on breaks and after a hard day. Mining is by its nature a dangerous endeavor, as well as thirsty, so a lower-alcohol beverage was the perfect thirst quench. This classic comfort food of the southern coast will go perfectly with a Les Grisettes.
Suggestion: Green Bench Les Grisettes, Saint Petersburg, Florida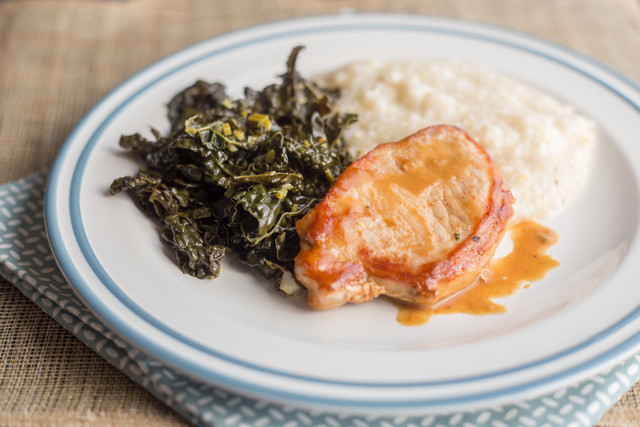 Glazed Pork Chops with Grits & Greens
Why do brewers like barrel aging? The answer lies in adding flavors to beer that aren't possible through the brewing process. By placing a beer in bourbon barrel, the beer picks up the residual flavor of bourbon and charring left in the barrel. In the case of a stout, you get a real complement to the coffee and chocolate flavors. For this pork chop, the bourbon will complement the glazing on the pork chop.
Suggestion: Uinta Barrel Aged Stout, Salt Lake City, Utah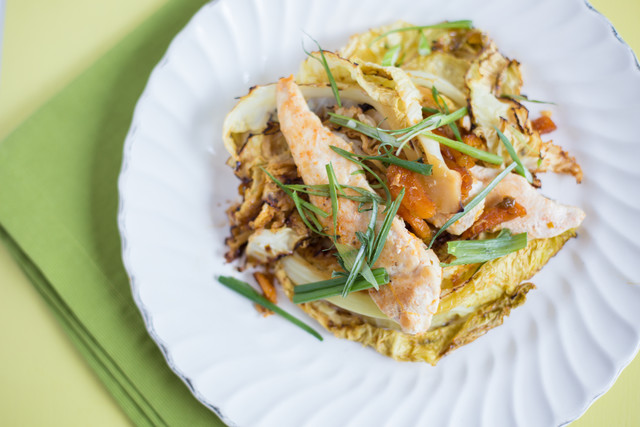 Chicken Breast with Braised Cabbage & Apricot
Cider is often seen as a poor substitute for beer by beer lovers trying to follow a gluten-free diet. Ciders, which pre-date beer, are fermented at lower temperatures so that the flavor characteristics of the apple are enhanced. The sweetness of an American cider should highlight the sweetness of the apricot in this fall dish.
Suggestion: J. K. Scrumpy's Hard Cider, Flushing, Michigan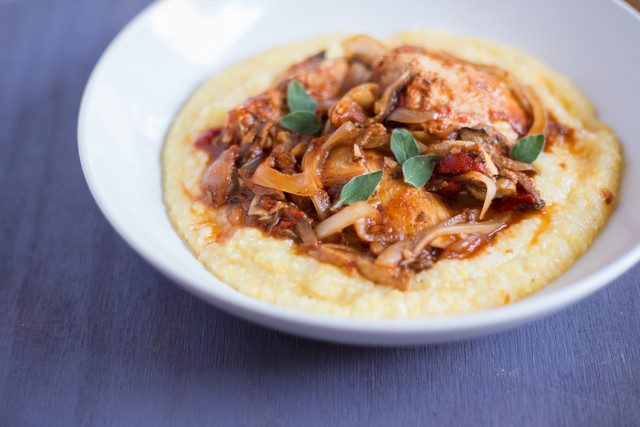 Hunter's Chicken with Creamy Polenta & Fresh Oregano
German beer styles pretty much devolve down to lagers and hefeweizens. Lagersare the more time intensive finished product, usually available at higher alcohol contents. Hefeweizens are the cheaper to produce wheat ale because they can be brewed more quickly. What happens when you lager a wheat beer? Well, you get interesting hybrids like the Weizenbock. With all that sweet wheat malt lagering develops flavors and a whole lot more alcohol than one normally sees in a hefeweizen. For hunter's chicken, we suggest pairing it with a Weizenbock that will go nicely with this rustic dish.
Suggestion: At Water Teufel, Detroit, Michigan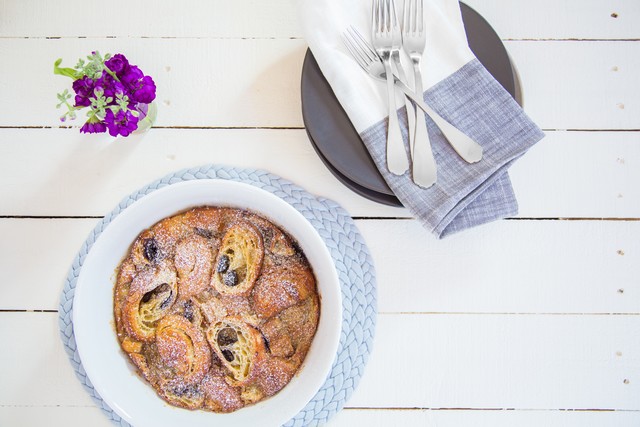 Chocolate Croissant Bread Pudding Dessert Kit
Pairing a beer with dessert? Sure, actually a very common thing to do. Beer often has a sweet component that we like to pair with other sweets. In fact, many beers take dessert as an inspiration, from ice cream to pie and everything in between. For this chocolate bread pudding let us pair it with a little chocolate inspired liquid bread.
Suggestion: Smuttynose Big Beer Series: Rocky Road Stout, Hampton, New Hampshire