Happy National Registered Dietitian Nutritionist Day!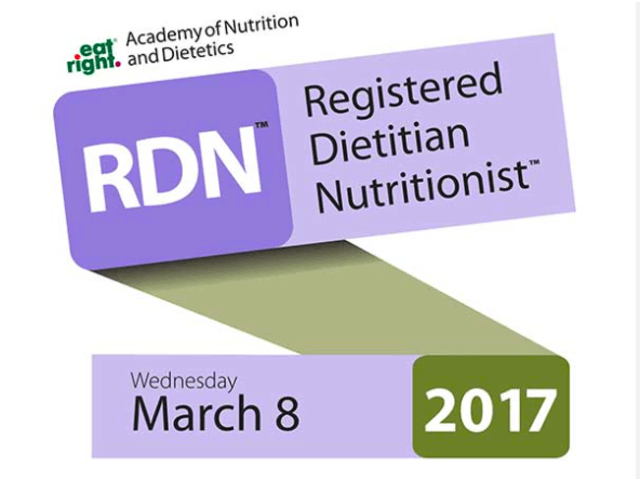 Every day is Good Nutrition Day at PeachDish, but today we celebrate National Registered Dietitian Nutritionist Day
There's a national day for just about everything from margaritas to meatloaf, but today March 8th has been declared the official national day to celebrate Registered Dietitian Nutritionists.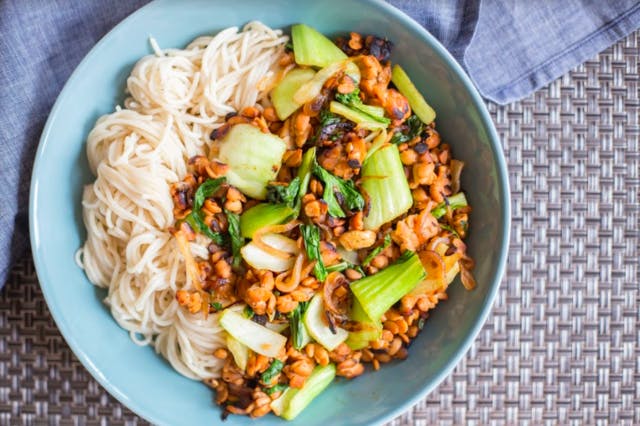 PeachDish celebrates great food and good nutrition everyday but today's blogpost comes to you from me, Carolyn O'Neil, one of the three registered dietitians working to support PeachDish. Working with dietitians Ann Dunaway, Lesley Baradel and (RD to be!) Katie Kriner we crunch the numbers to count the calories and other nutrients in each PeachDish recipe and highlight the good stuff in dishes that provide great nutrition.
Did you know that winter is citrus season and all forms of citrus are famous for providing a lot of vitamin C, but also potassium, which helps support healthy blood pressure? One more reason to enjoy PeachDish's delicious Glazed Tofu with Roasted Shiitake & Citrus Salad.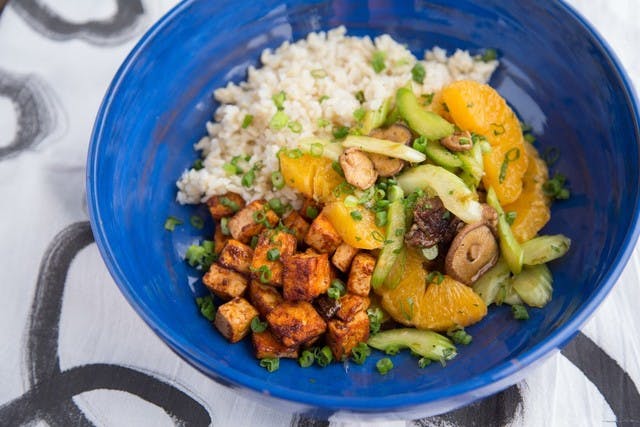 You may be wondering on this National Dietitian Nutritionist Day, "What exactly is a registered dietitian nutritionist?"
Here's the recipe written by the Academy of Nutrition and Dietetics for education and experience requirements for professionals to earn the credentials to become an RDN.
Registered Dietitian Nutritionists (RDNs) are food and nutrition experts who have met the following criteria to earn the RDN credential:
- Completed a minimum of a bachelor's degree at a US regionally accredited university or college and course work accredited or approved the Academy of Nutrition and Dietetics.
- Completed an accredited supervised practice program at a health-care facility, community agency, or a foodservice corporation or combined with undergraduate or graduate studies. Typically, a practice program will run six to 12 months in length.
- Passed a national examination administered by the Commission on Dietetic Registration (CDR).
- Completed continuing professional educational requirements to maintain RDN status.
One thing for sure, all of the registered dietitian nutritionists that I know share one very common passion and that is the love of food and sharing the good news on good nutrition to help others achieve and maintain a healthy lifestyle while enjoying each and every dish!!! That's why I love working with the culinary staff at PeachDish, because it truly delivers a food and nutrition lesson in each and every box.
-Carolyn O'Neil, MS, RDN