Beer Pairings for the Week of February 27th, 2017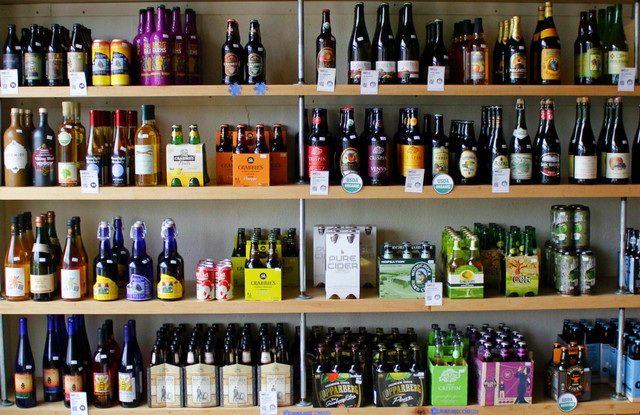 Looking for the perfect brew to go along with your PeachDish meals? We've got you covered. We've partnered with the owners of BeerGirl, a local Atlanta shop, to help you select the perfect beverage. BeerGirl's passionate owners, Alexia Ryan and Erik Lewis opened their shop with the dream of connecting the people of their community with delicious craft beer from the South and beyond. Here are this week's suggested pairings: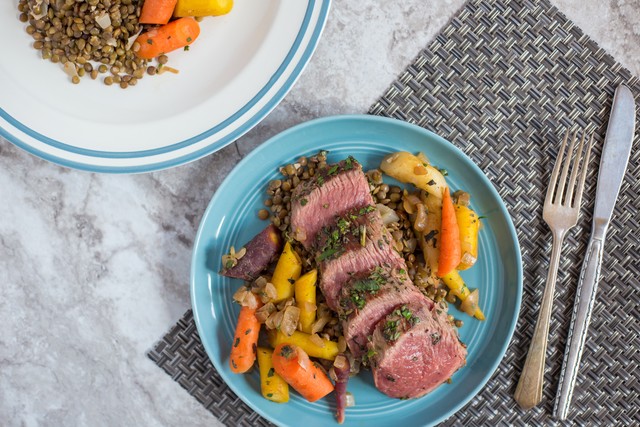 Herbed Bistro Filet with Lentils & Carrots
Nitrogenated beer-- what is it and why is that silly widget in the bottom of the can? Beer can either be carbonated or nitrogenated. Nitrogenated beer is softer in mouth feel and has a creamery head. Since the water in beer doesn't naturally adhere to water, it needs to be tricked, so in a nitrogen beer can there is a widget. That widget forces the beer and nitrogen together when the pressure drops from opening the can, producing nitrogenated beer. For this dish of herbed bistro filet, a nitrogenated beer's soft mouth-feel will make the herbs taste more pronounced.
Suggestion: Breckenridge Nitro Vanilla Porter, Breckenridge, Colorado Georgia Local Recommendation: Wild Heaven Nitrode, Decatur, Georgia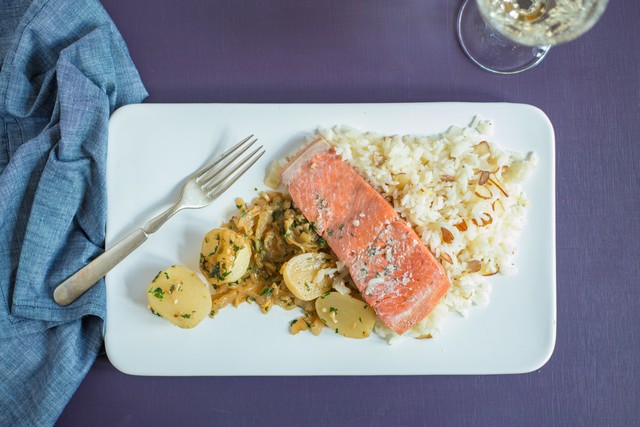 Poached Salmon with Almond Pilaf & Glazed Hakurei Turnips
It should not take a scholar to realize Saison is a seasonal beer, it literally means season in French. Brewed in the winter with leftovers from the harvest, Saisons were consumed over the summer months. Brewing in winter alleviated the hardest part of making beer which is the cooling of the hot wort - which was incredibly hard in pre­industrial rural Wallonia. The delicate salmon will pair nicely with a fruity Saison that has a little spice.
Georgia Local Recommendation: Wild Heaven White Blackbird, Decatur, Georgia Suggestion: Blackberry Farms Classic Saison, Walland, Tennessee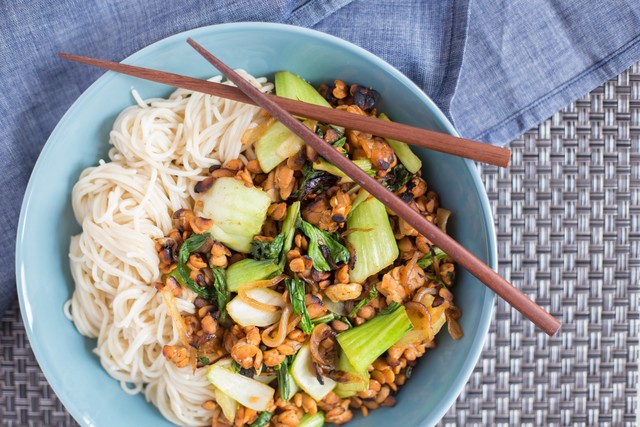 SuperFood Noodle Bowl with Tempeh, Bok Choy & Cashews
The Belgian Kriek is not a common beer in the United States, but one that is frequently on tap in Belgium. A kriek is a sour cherry flavored lambic. Lambics are ales spontaneously fermented with wild Belgian yeast. Adding fruit flavors is very common with lambics. Kriek is made with the addition of sour Morello Cherries. The addition of a cherry kriek will play nice with the cashews and bok choy in this SuperFood dish.
Suggestion: Urban Family Kriek, Seattle, Washington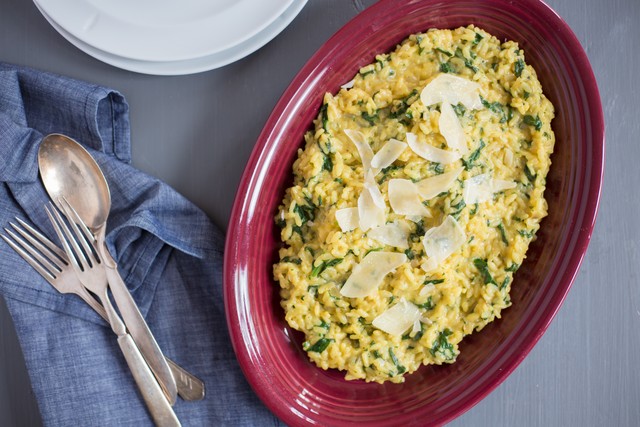 Saffron Risotto with Spinach & Parmesan
What is the difference between and Abbey Dubbel and a Trappist Dubbel? Monks! Seriously a Trappist beer must be brewed by the Trappist Order. Abbey is a term that gets bandied about by breweries that aren't associated with a monastery. For this pairing, the saffron needs to stand out so we will contrast the bitter saffron with a sweet Abbey Dubbel.
Suggestion: Ommegang Abbey Ale, Cooperstown, New York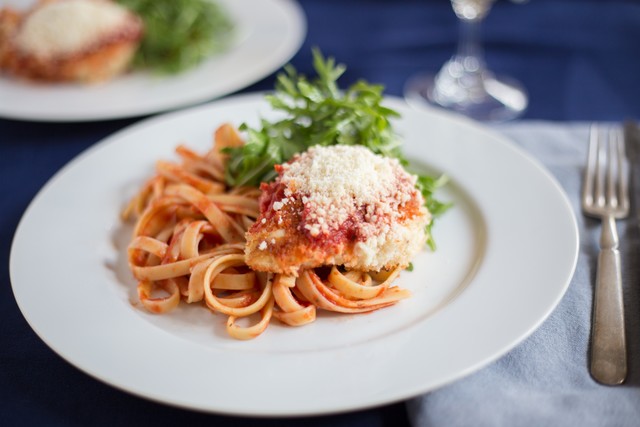 Cynthia Graubart's Parmesan Chicken Patti
As we head into Lent, it's important to remember that beer is liquid bread. Bock beer, which is just a German term for strong lager, has always been the traditional "bread" served at Lent. Bocks come in several styles from darker to lighter, but they all have one thing in common-- higher alcohol content than what is typically possible in a lager. For this dish of chicken and parmesan cheese, we will suggest a lighter Helles bock to not overshadow the flavor.
Suggestion: Uinta Fest Helles, Salt Lake City, Utah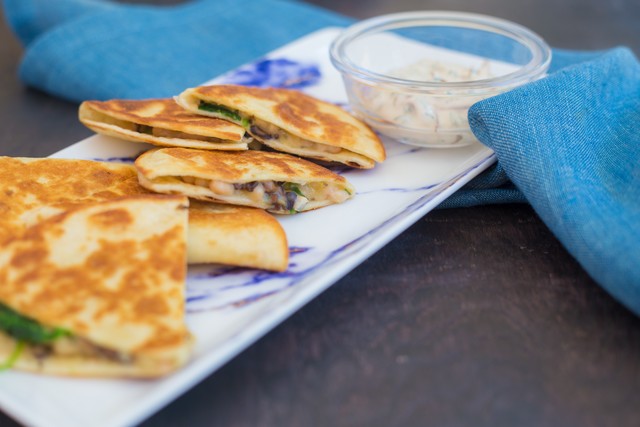 Mushroom & White Bean Quesadillas with Caramelized Shallot Crema
American craft brewers started making their own interpretation of Mexican-style lagers, which is interesting because Mexican brewers have been making their own interpretation of Vienna lagers. A Mexican style lager is a Vienna style lager. This is only fitting since the Austrians taught the Mexicans how to brew beer. For quesadillas, we can think of no better beverage than a classic Mexican lager, brewed by Americans.
Suggestion: Oskar Blues Beerito, Longmont, Colorado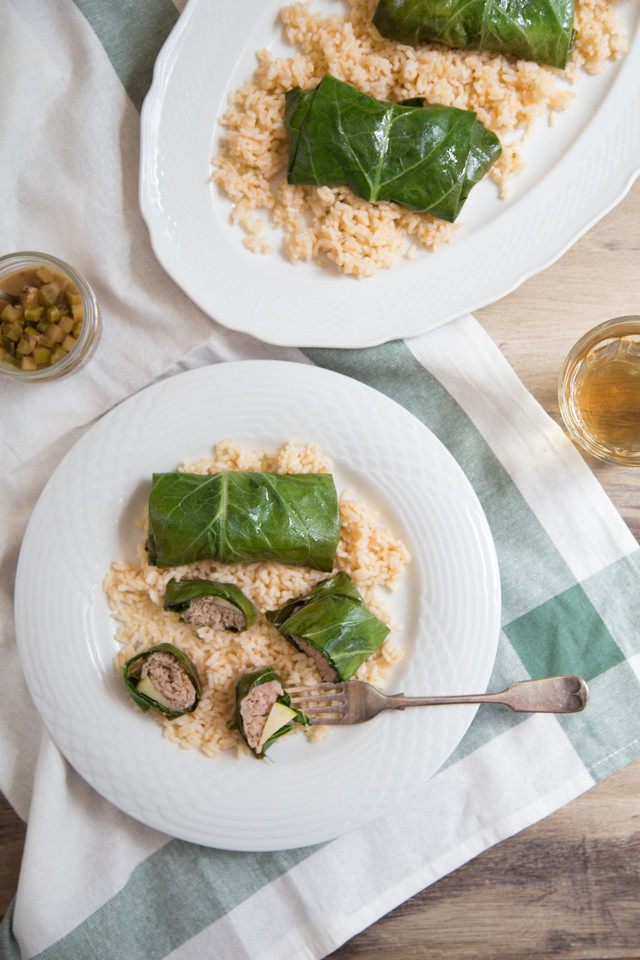 Pork & Apple Stuffed Collard Greens
Barley wines are among the oldest beers in the world and bring loads of caramel flavors. The Romans brewed beer by reboiling grains to make progressively weaker beers. The first boil produced the highest sugar content which reached the highest alcohol content (hence the comparison to wine). Barley wines are noted for their deep caramel flavors which will complement the pork and apple. After all, who doesn't like a caramel apple?
Georgia Local Recommendation: Wild Heaven Civilization, Decatur Georgia Suggestion: The Bruery Mash Vanilla, Placentia, California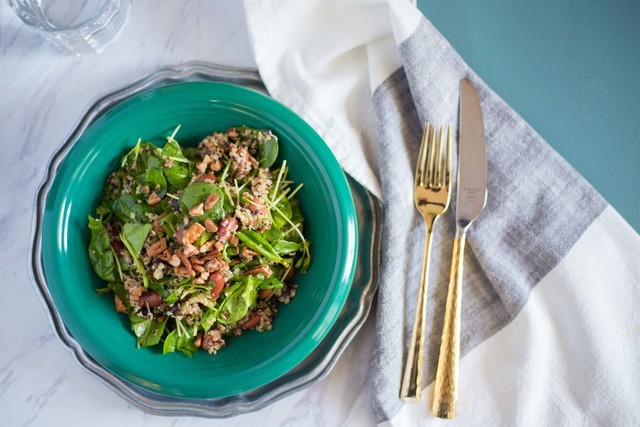 SuperFood Fiesta Bowl
Got to say, this is a tough meal for a beer pairing; however, we are up to the task. Brewers love to experiment which leads us to kombucha beer. Is kombucha beer really a beer or is it just hopped kombucha tea? Well, that question is certainly up for debate, but if you are a fan of sour beers and kombucha it might just be your new go-to drink. With the cornucopia of flavors in this dish, a tart beer with its own superfood might be just the ticket.
Suggestion: Unity Vibration Kombucha Beer, Ypsilanti, Michigan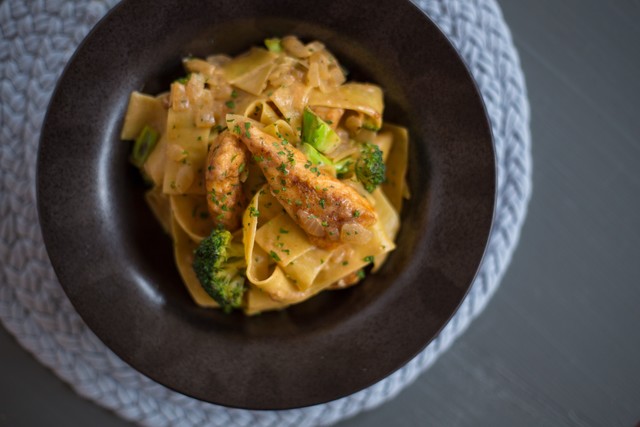 Chicken Paprikash with Egg Noodles
Smoke in beer has a long tradition, usually related to over-toasting the malt (the polite way of saying burning). The more toasted the malt the easier it is to mill; however, over-toasted malt suffers from the husk trapping and concentrating the smoke which can have interesting effects on the grains. There are times when a smoky beer will excel-- one of them is when there is a smoky complement, in this case, paprika.
Suggestion: Stone Smoked Porter, Escondido, California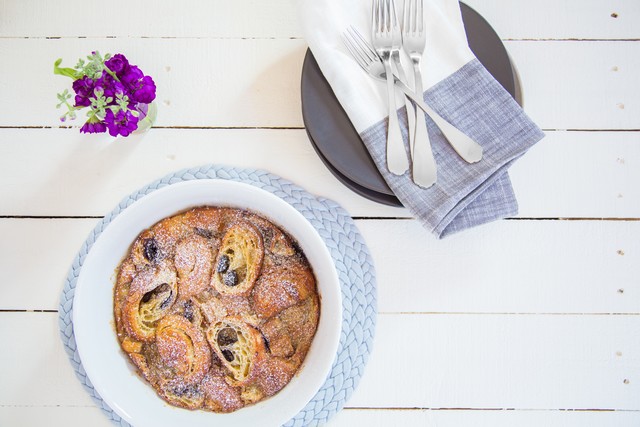 Chocolate Croissant Bread Pudding Dessert Kit
Pairing a beer with dessert? Sure, actually a very common thing to do. Beer often has a sweet component that we like to pair with other sweets. In fact, many beers take dessert as an inspiration, from ice cream to pie and everything in between. For this chocolate bread pudding let us pair it with a little chocolate inspired liquid bread.
Suggestion: Smuttynose Big Beer Series: Rocky Road Stout, Hampton, New Hampshire