Meet the Artist: "BlackCatTips" Kyle Brooks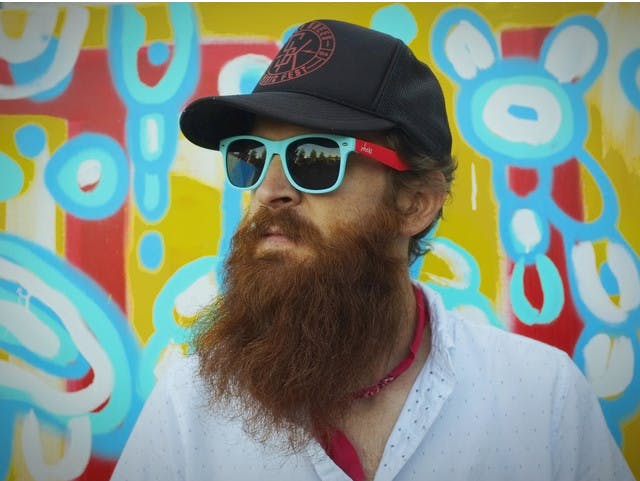 Photo by Brandon Barr
What is a BlackCatTips? A BlackCatTips is a painter and muralist. A BlackCatTips is a poet and a thinker— a teller of tales. A BlackCatTips is Kyle Brooks, a street folk artist from way down in the American South.
In addition to his studio and mural work, Brooks creates street poems and whimsical roadside art installations. With his brush, bright colors and a few found materials, he paints the world happy.
Brooks lives in Arabia Mountain USA, Georgia with his wife and old dog. He also likes hot drinks, biscuit houses and growing orchids.
You can find his artwork in the form of a postcard in your PeachDish box next week!
Want more BlackCatTips? Visit his website here or check out his Instagram- @blackcattips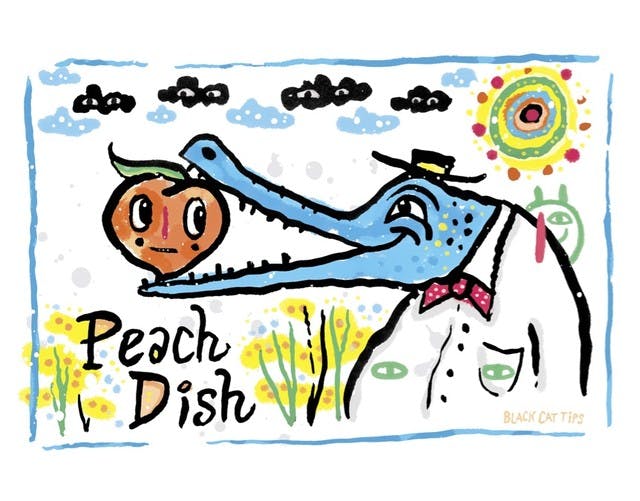 These postcards offer a brilliant way to showcase foods and tradition while also shining a light onto remarkable artists around the nation, and we encourage you to share these special postcards with friends and strangers to spread the love and the good food movement.
Interested in our past artists? Meet 'em here!