Meet the Chef: Kathleen McDaniel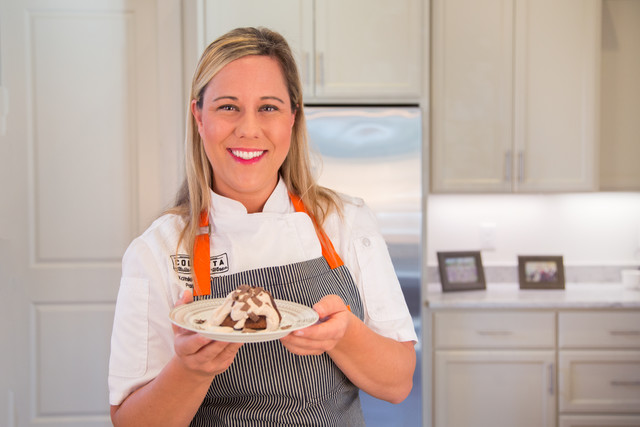 Kathleen McDaniel is the executive pastry chef for the Indigo Road restaurant group in Alpharetta, Georgia. She prepared dessert for the Georgia Grown Dinner in the James Beard House in NYC in the summer of 2016. Before her work with Indigo Road, Kathleen was the pastry chef at Murphy's in Atlanta.
Kathleen joined us in the PeachDish test kitchen and made us the decadent Flourless Chocolate Cake with Cinnamon-Spiced Whipped Cream! This Date Night dessert was so delicious that we know you'll want to order it and learn all about the mind behind it.
What are your first memories of cooking?
Is there a special person in your life who fostered your love for cooking?
What's the most challenging part of your job?
What's the best thing you've ever eaten?
What's your favorite food indulgence?
Who is your favorite Southern cook?
What charities or organizations do you love and support?
Order Kathleen McDaniel's Flourless Chocolate Cake as part of the Date Night Kit today!
Discover Kathleen online: