Magic in a Jar: Fairywood Thicket Farm
From science fair project to sweet, sweet success, the journey of these jams, jellies and chutneys started right in their backyard.
Fairywood Thicket's elderberry jam and smooth, buttery Sweet Grass Dairy cheese are a match made in heaven. Get your romantic cheese course delivered in time for Valentine's Day when you order your Date Night kit by this Sunday at midnight!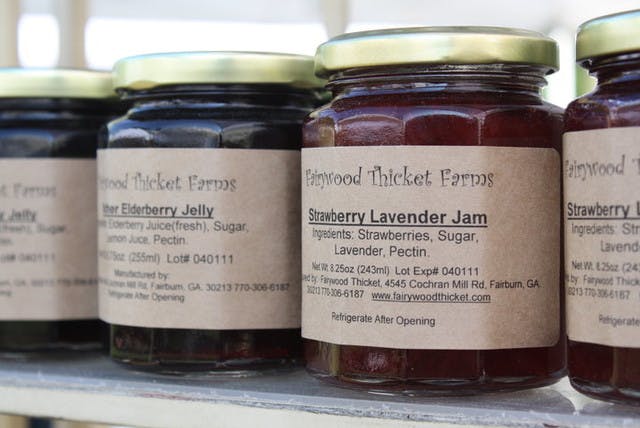 Using a restored Vulcan gas oven and traditional copper jam pots, Fairywood Thicket Farm, located in Fairburn, GA, uses the fruits, herbs and flowers harvested from their land, from their neighbors, and from local farmers to create a charming line homemade jams, jellies, and chutneys.
The story behind Fairywood Thicket Farm starts with an old elderberry tree and an elementary school science project. It is said that when the fairies come through on a midsummer night, they ride the elderberry branches like horses, causing them to tip over and the fruits to ripen. Elderberries grow in thickets, so the name "Fairywood Thicket" fits well.
Our interview with Fairywood Thicket is below: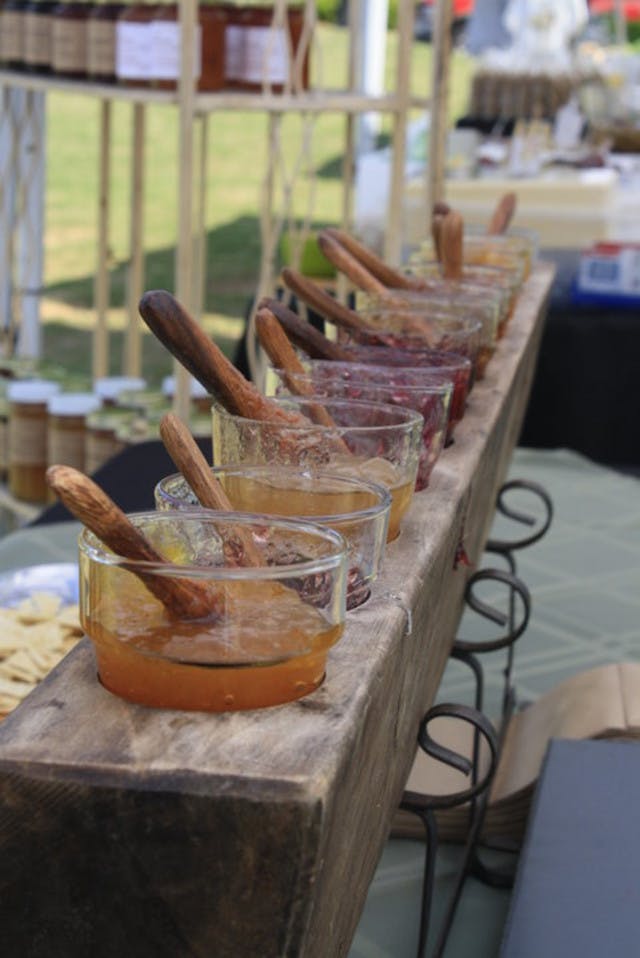 What led you to the sweet world of jams and jellies? Was this a life-long passion, or a new hobby-turned-career?
This whole adventure was an accident. An unintentional blessing. We set out to clear out horse pasture, and discovered what we were trying to cut down was Elderberry. The folks explained what it was and said they would clear our pasture for free if we waited for the elderberry to ripen. Our kids also needed to do a sustainable science project. So... we made Elderberry jelly. The kids won their science fair. We gave some away, and it got to a small local farmers market, then we got invited and people loved it. So we kept making it and then we made pear jam from our family trees, and then pepper jelly, and one thing led to another and it more fed into the 72 plus flavors and the far-reaching business we are today.
We have and will always be a family adventure, steering clear of co-packers, artificial ingredients and food colorings. Our goal is to support local, growing and sourcing locally as much as possible.
The coolest thing is that each time we outgrow our shell, so to speak, whatever is needed is always waiting for us from space, new ideas equipment or an incredible opportunity like working with PeachDish.
What's your favorite flavor? Or, more importantly, which flavor is the optimum choice to compliment peanut butter in say, a sandwich?
My favorite flavor is our Strawberry Lavender, an amazing medieval historic recipe. This amazing jam also won the Jam Division of the Flavors of Georgia in 2015.
Strawberry Lavender is one of our most popular and versatile jam from PB&J, to cheese cake, ice cream, even a salad dressing. It is also a wonderful glaze with a bit of pepper flakes over pork chops. You can even use it as a base for Strawberry Daiquiris!
I hear you have spicy selection known as "The Inferno"... How many tongues have you caught on fire with this jelly?!
Our inferno jam is quite amazing. It is a delicious powerful jam. We look like a hazmat team with paint respirators, goggles, full length gloves and plastic aprons.... to a warning call to the neighbors, while cooking this concoction.
Yes, I have scorched a few tongues, drawn a few tears and created a small cult like following. It is pure, molten magic.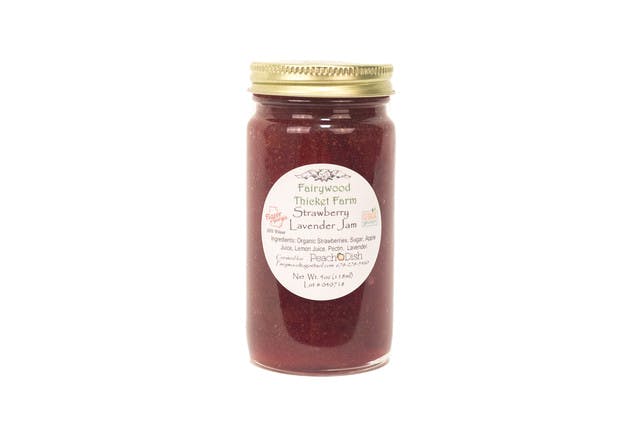 You can have Fairywood Thicket's jams, jellies and chutney delivered right to your door when you order from our online Market!