Wine Pairings for the Week of January 30th, 2017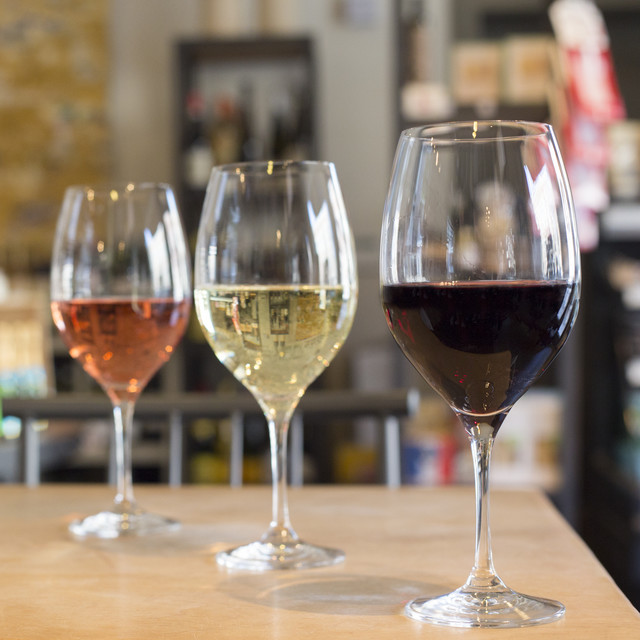 Each week, Wine Specialist Sarah Pierre brings you suggestions to complement your PeachDish meals. Sarah is one of the owners at 3 Parks Wine Shop in Glenwood Park, Atlanta. She paired up with the team of The Shed at Glenwood and The Pig and The Pearl and opened 3 Parks in 2013. Prior to opening the store, she spent most of her career working and managing notable restaurants in Atlanta and New York City. Sarah selects all of the wines that are offered at 3 Parks Wine Shop and also assists in pairing wines for local events and dinners throughout Atlanta.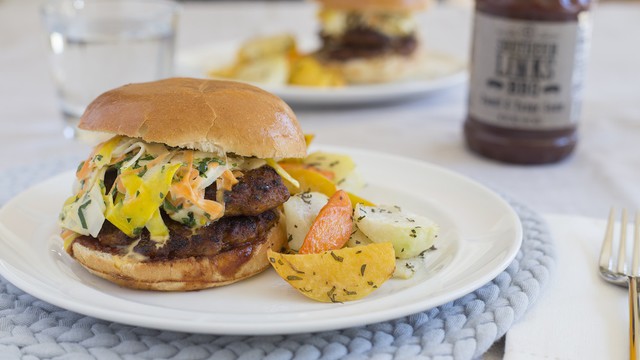 Sweet & Tangy Pork Burger with Roasted Root Vegetables
Zinfandel - If you think about adding BBQ sauce with anything - think Zin! Zinfandel leans fruit-forward but the tannins and the alcohol content push the wine away from being light bodied. Aromas of smoke and black pepper will complement the dish nicely. Suggestion: Sivas - Sonoma, Sonoma County, California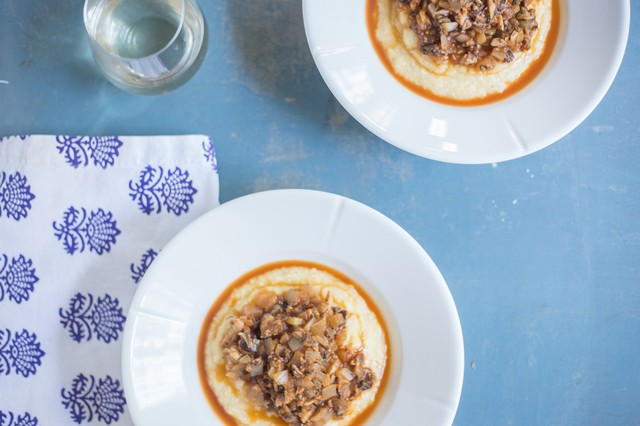 Mushroom Ragout with Fresh Herbs over Creamy Polenta
Red Burgundy - A red burgundy would balance this comfort dish due to the earthy mushrooms and herbs found in the dish. Suggestion: Louis Chevallier Bourgogne, France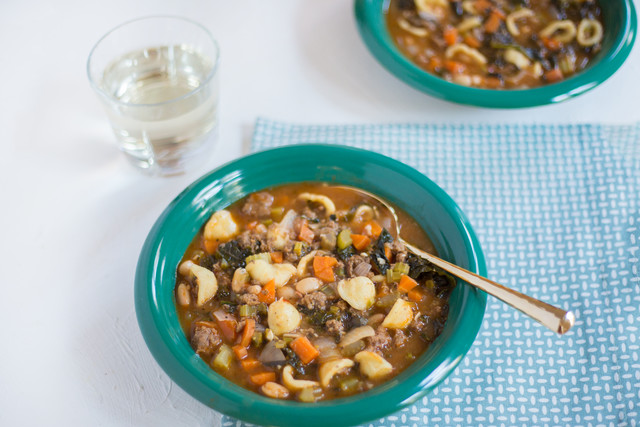 Hearty Minestrone with Beef, Kale, and White Beans
Sangiovese - With this twist of an Italian classic, go with an Italian wine! With thyme, oregano, and basil, this dish craves a more acidic wine. Sangiovese will do just the trick! Suggestion: TorCalvano, Montepulciano, Chianti, Tuscany, Italy
Chicken & Grits with Collard Gravy
Bordeaux - Look for a Right Bank Bordeaux which is predominantly Merlot and a touch of Cabernet Franc. This dry earthy red wine will have enough body, depth, and tannin to complement the rich, creamy texture of the grits and the stewed collards. Suggestion: Château Les Hauts de Pez, Saint-Estephe, France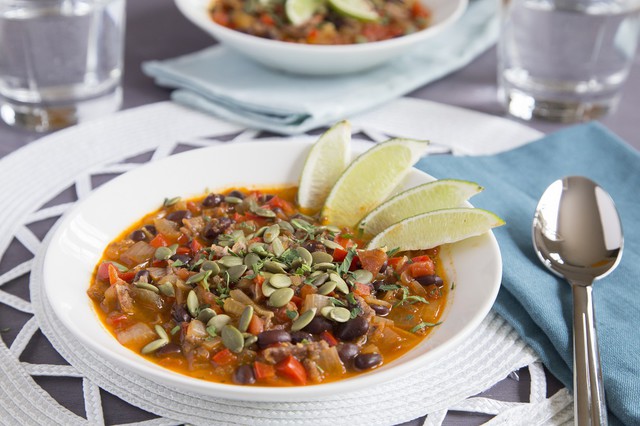 Tex-Mex Black Bean & Blue Corn Tortilla Soup
Tempranillo - This dish isn't a spicy one, so pairing a glass of Rioja with this Tex-Mex soup is a win-win. This rustic red wine pairs well with Mexican influenced dishes when there isn't an abundance of spice - Rioja and jalapenos don't really mesh well. Suggestion: La Antigua Clásico Crianza, Rioja, Spain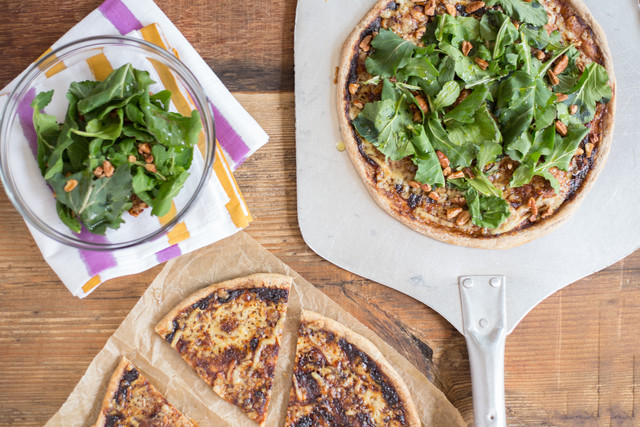 Balsamic-Onion Pizza with Gruyere & Arugula
Sauvignon Blanc - Acidic zesty Sauvignon Blancs pair nicely with balsamic reductions and Gruyere cheese. The sweetness you'll find in a California Sauvignon Blanc will be perfect with the sweet caramelized onions. Suggestion: SCV Sauvignon Blanc, Sonoma County, CA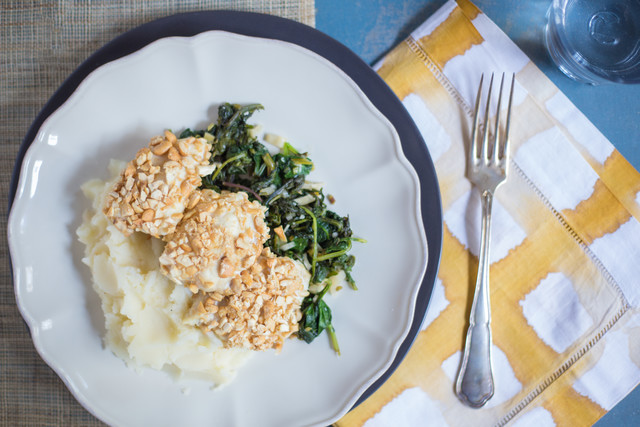 Cashew-Crusted Fish over Mashed Potatoes with Sweet & Sour Greens
Vino Verde - The salty dogfish will go great with effervescent wine. The cashews will be an added bonus because cashews love light and zesty wine. Suggestion: Calamares, DOC Vinho Verde, Portugal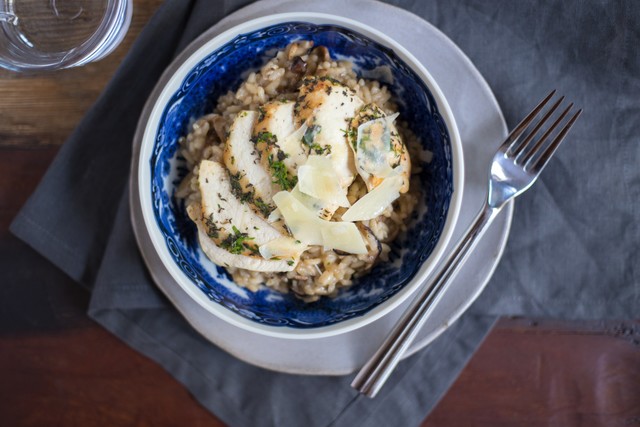 Herbed Chicken Breast over Mushroom Risotto
Red Burgundy - Truthfully, one of the best mushroom risotto wine pairings - 100% Pinot Noir from Burgundy, France. You'll be blown away at first sip. And keep in mind, you don't have to break the bank for when looking for a bottle of Burgundy. You can find an amazing bottle for $20! Suggestion: Louis Chevallier Bourgogne, France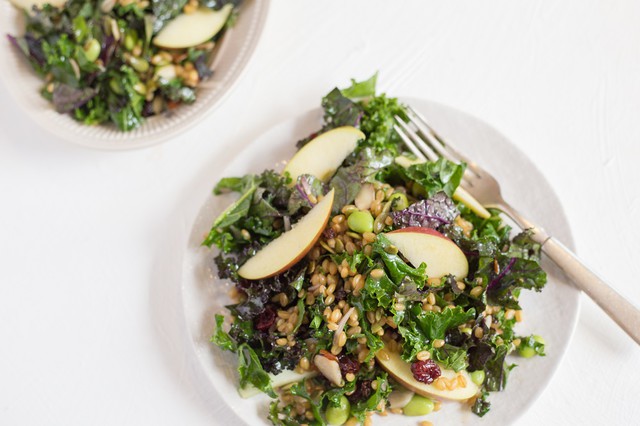 SuperFood Salad
Beaujolais - A red wine that screams superfood. It's a light, fresh red wine, 100% Gamay, with bright fruit - cherry, pomegranate, red berry, and juicy acidity. It will only mirror the salad, not overpower it. Suggestion: Château Pizay, Morgon, France
Rosé - it is never too cold outside to enjoy a glass of Rosé! Especially when it's the perfect pairing for a SuperFood Salad. Suggestion: Elk Cove Pinot Noir, Willamette Valley, Oregon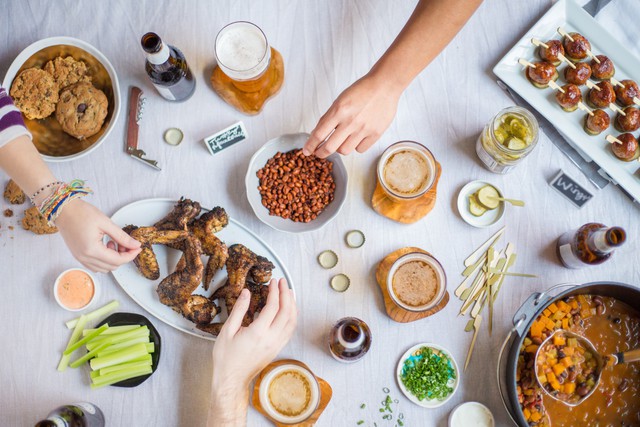 Game Day Entertaining Kit
Have fun on Game Day! Pop open a beer or a bottle of sparkling wine!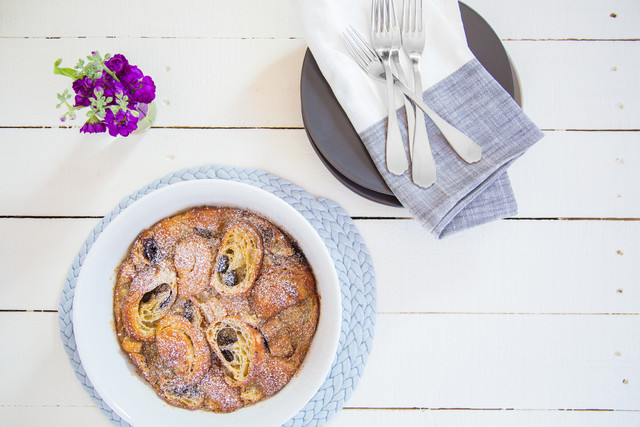 Chocolate Croissant Bread Pudding Dessert Kit
Port - A small glass of Tawny Port would be the perfect addition to this dessert. Suggestion: Croft Tawny Port