#PeachDishMeal of the Week!
We asked you to put your photography skills to the test- and y'all delivered!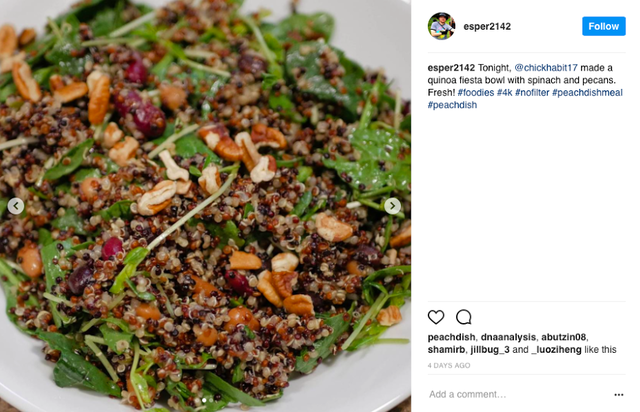 Why siesta when you can fiesta?! This SuperFood Fiesta Bowl keeps the party going from your kitchen counter to your dining room table.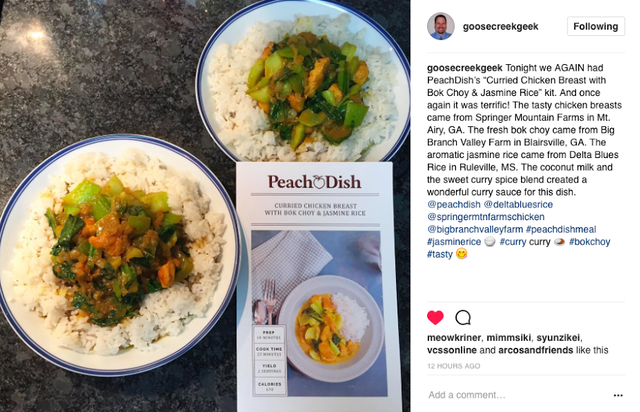 So nice, ya gotta try it twice! Spicy-delicious and satisfying, and a snap to make - Curried Chicken with Bok Choy & Jasmine Rice never gets old!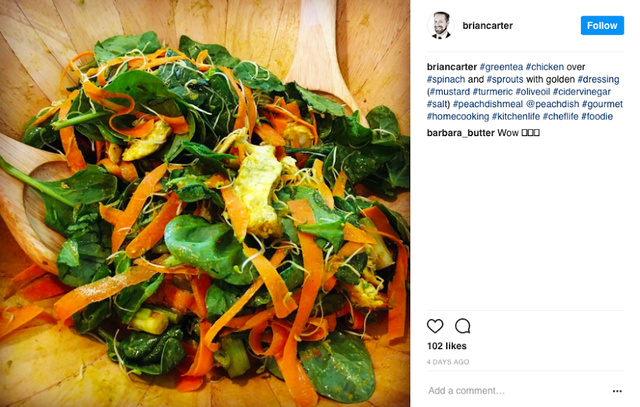 Whether you're a fan of drinking matcha tea or not, this savory Green Tea Chicken recipe with crisp-fresh spinach, sprouts and zesty golden dressing is sure to be a hit with everyone!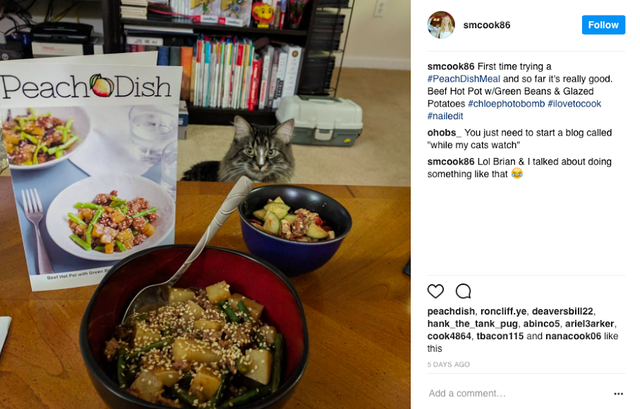 This photo combines two of our favorite things: Good food and cute feline friends. We'd never say no to a dinner date with this furry friend, especially when Hot Pot is the main course!
All of the above dishes were STRONG contenders for this week's #PeachDishMeal contest, but after long deliberation, the PeachDish team came to a consensus...
(drumroll, please!)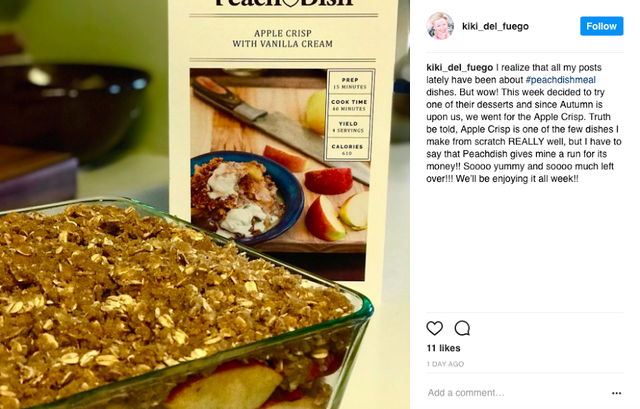 You know what they say - "an apple crisp a day keeps the doctor away (that's how it goes, right?)! We're so pleased to have the chance to share so many wonderful meals with y'all, but this time- dinner's on us! Please enjoy a free meal kit as a reward (and please share more mouthwatering pics with us)!
We want to see more! Post a photo of your dinner success to Facebook, Twitter, or Instagram with hashtag #PeachDishMeal for your chance to win a FREE meal kit! We'll pick a new favorite photo every week and feature it across our social media base for the whole world to drool over. Your dinner table will have something to brag about!
See y'all at dinner!