#PeachDishMeal of the Week!
We asked you to put your photography skills to the test- and y'all delivered!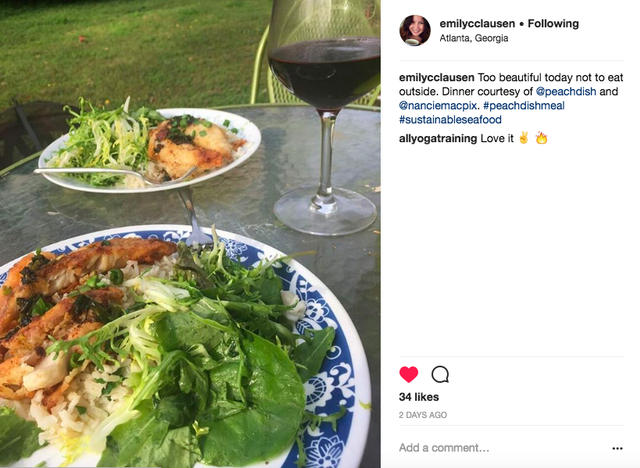 Sunshine and sustainable seafood for the win! The long-grain rice on this dish is sustainable, too - it comes from Delta Blues Rice in Mississippi!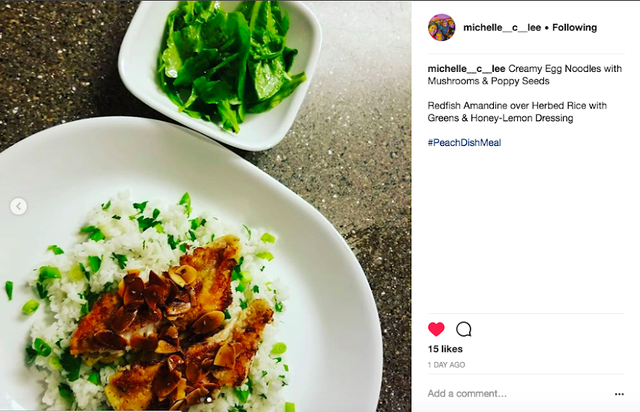 Acadian redfish strikes again - this time in the form of Redfish Amandine! An under-loved species, this deep-water fish is native to New England and named for its gorgeous red skin. It's mild and tender, making it super-versatile in the kitchen!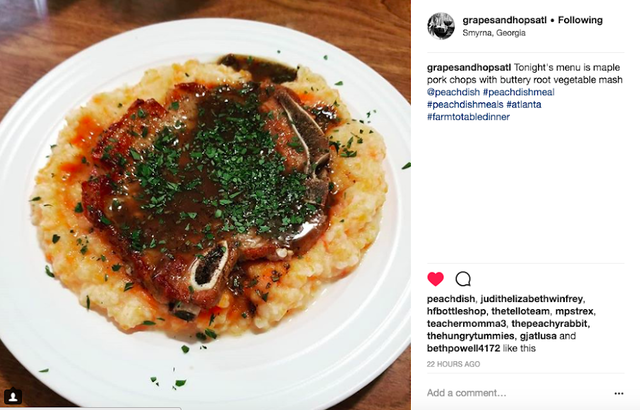 A twist on your go-to side of mashed potatoes, this recipe calls for boiling and mashing seasonal root vegetables - carrots and turnips - into a buttery-soft texture. It makes a perfect bed for Maple Pork Chops!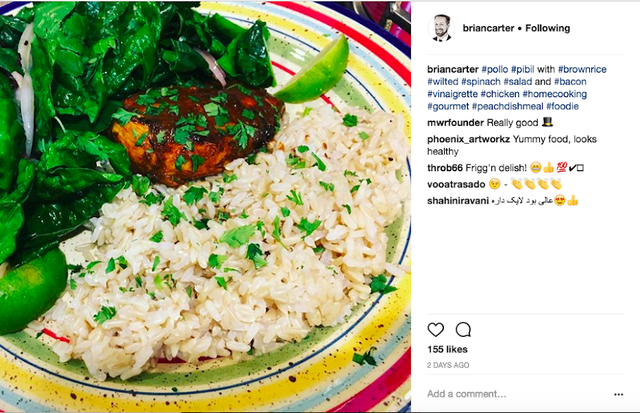 With origins in the Yucatan peninsula, Pollo Pibil traditionally involves low-and-slow cooking, but this version is tweaked so that it can be ready and enjoyed in under an hour - score! Another winning recipe by the amazing chef Sandra Gutierrez!