#PeachDishMeal of the Week!
We asked you to put your photography skills to the test- and y'all delivered!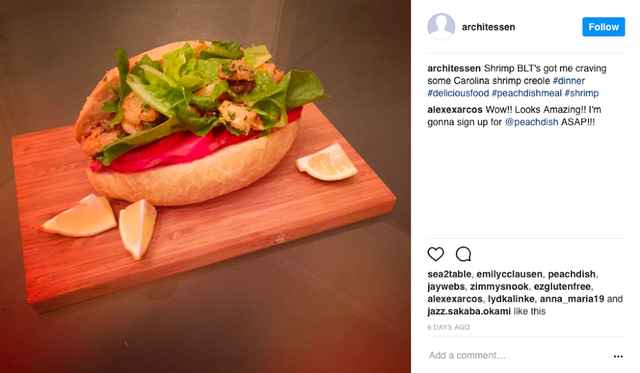 Did you know that BLT stands for "Best", "Lip-smacking-good", and "Tasty"? That's not really true, but this snapshot of Shrimp Salad BLT could easily convince us otherwise.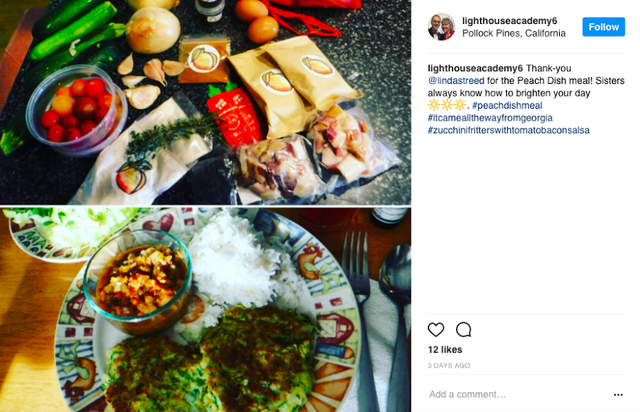 We love being the bright spot of your day (especially when it involves homemade bacon-tomato jam)!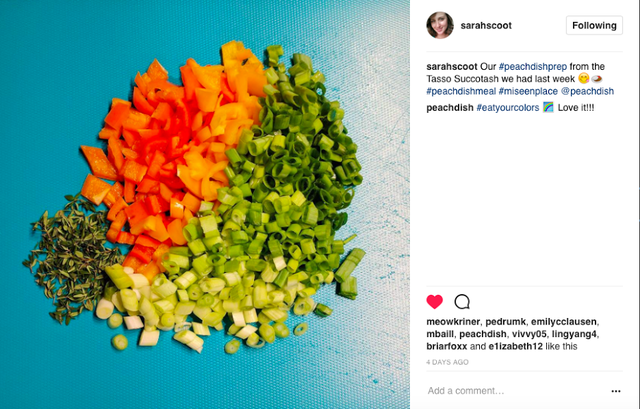 It amazes us how colorful fresh fruits and veggies are during the Summer months (shout-out to our local farmers for growing the best and the brightest!). The Tasso Succotash #peachdishprep is almost prettier than the #peachdishmeal!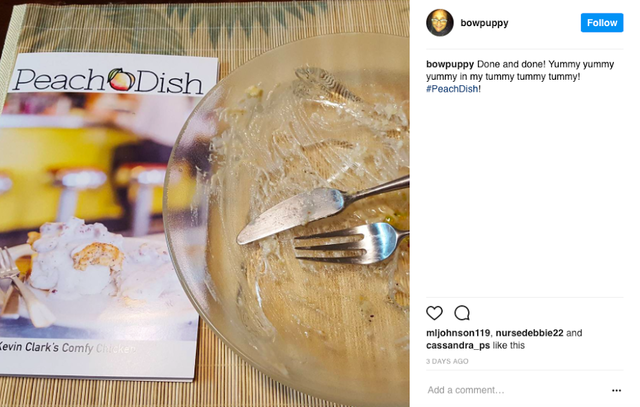 We got a kick out of this photo because we know all too well that Kevin Clark's Comfy Chicken never seems to last long after landing on the plate. "Yummy yummy yummy in my tummy tummy tummy!" sums it up quite nicely!
All of the above dishes were STRONG contenders for this week's #PeachDishMeal contest, but after long deliberation, the PeachDish team came to a consensus...
(drumroll, please!)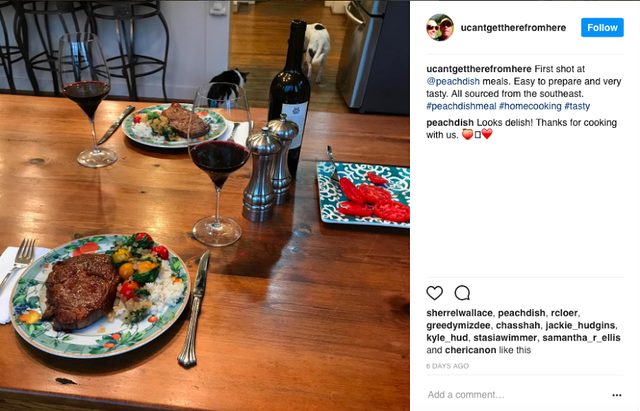 The "steaks" are always high when it comes to first impressions! Cheers to a successful first shot! We're pleased to have the chance to share a homemade meal with you, but this time, dinner's on us- enjoy a free meal kit as a reward (and please share more mouthwatering pics with us please)!
We want to see more! Post a photo of your dinner success to Facebook, Twitter, or Instagram with hashtag #PeachDishMeal for your chance to win a FREE meal kit! We'll pick a new favorite photo every week and feature it across our social media base for the whole world to drool over. Your dinner table will have something to brag about!
See y'all at dinner!