Beer Pairings for the Week of January 16th, 2017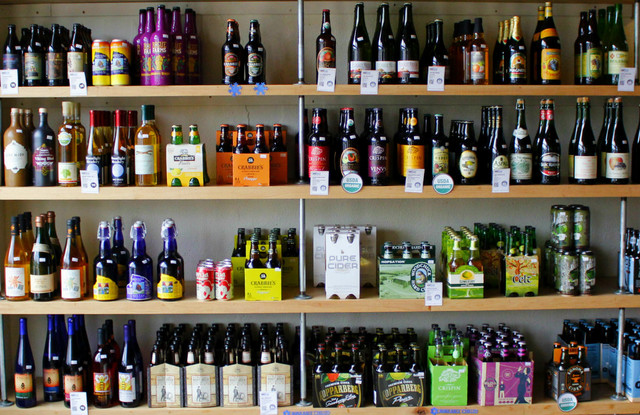 Looking for the perfect brew to go along with your PeachDish meals? We've got you covered. We've partnered with the owners of BeerGirl, a local Atlanta shop, to help you select the perfect beverage. BeerGirl's passionate owners, Alexia Ryan and Erik Lewis opened their shop with the dream of connecting the people of their community with delicious craft beer from the South and beyond. Here are this week's suggested pairings: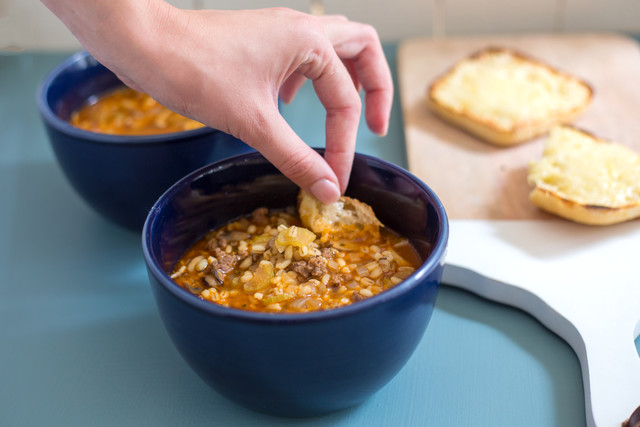 Beef, Barley & Mushroom Soup with Gruyere Toast
Barley is probably the most used grain for making beer. Why is that? Well, barley has a lot of sugar which other grains lack. Sure you can brew beer without malt, but without the sugar that barley brings to the process, you'll have difficulty getting a higher alcohol content. For this dish of cheese toast and barley soup, we say highlight the barley and pair with a barley wine.
Suggestion: Avery Hog Heaven Barley Wine, Boulder, Colorado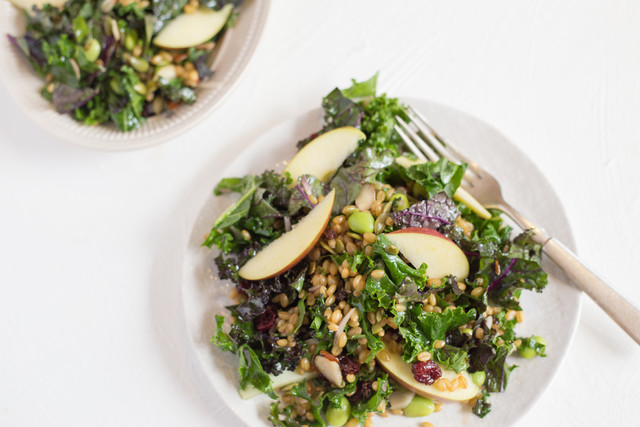 SuperFood Salad
Got to say, this is a tough meal for a beer pairing; however, we are up to the task! Brewers love to experiment, which leads us to kombucha beer. Is kombucha beer really a beer or is it just hopped kombucha tea? Well, that question is certainly up for debate, but if you are a fan of sour beers and kombucha, it might just be your new go-to drink. With the cornucopia of flavors in this dish, a tart beer with its own superfood might be just the ticket.
Suggestion: Unity Vibration Kombucha Beer, Ypsilanti, Michigan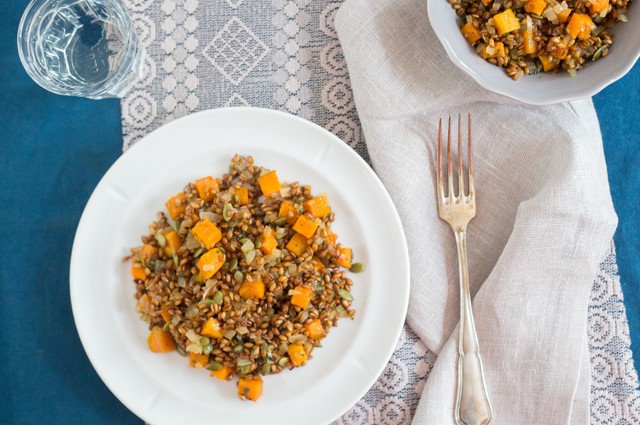 Chadwick Boyd's Wheat Berry & Roasted Butternut Salad with Pumpkin Seeds & Cilantro
What do you pair with a dish that features roasted nutty flavors? Seems like the perfect opportunity to enjoy a brown ale. Browns, an oft-forgotten beer style, are light enough to highlight the nuttiness of darker grains without being overwhelmed by the chocolate and coffee flavors. A brown ale will complement the nutty flavors of the wheat berries is this dish.
Suggestion: Cigar City Maduro Brown Ale, Tampa, Florida Georgia Local Recommendation: Fannin Toccoa Brown, Blue Ridge, Georgia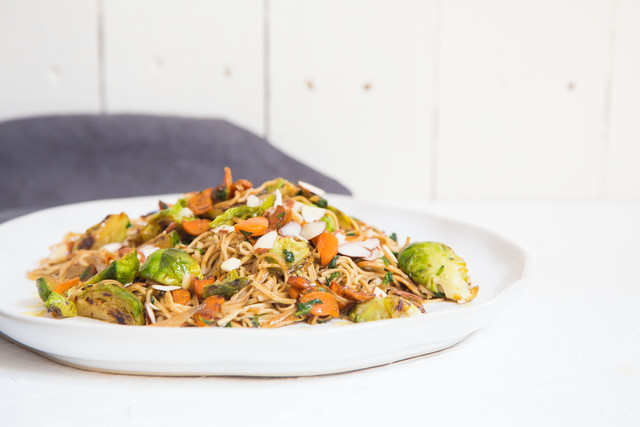 Spiced Brussels Sprouts, Carrots and Brown Rice Spaghetti
Most people think the only beer consumed in India during the British Colonization was the India Pale Ale. While it is true that the IPA was brewed for the long journey, it is also true that the IPA was not a beer style that reminded soldiers of home. The beer that reminded them of home was the porter. While it was more difficult to ship, it was possible. For this dish featuring garam masala and earthy brussels sprouts, we suggest an old school porter.
Suggestion: Anchor Porter, San Diego, California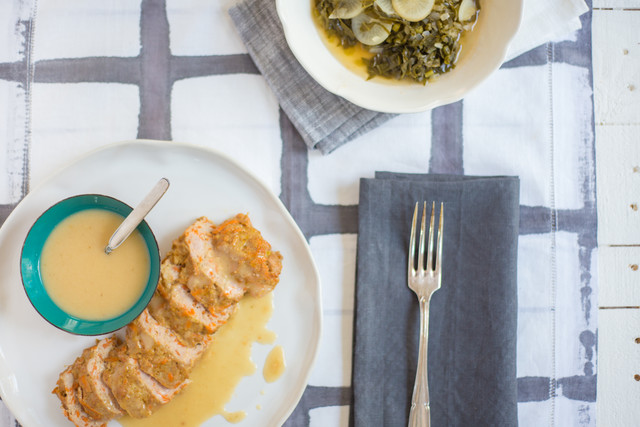 Turkey Meatloaf with Pepper-Jelly Collards & Potlikker Gravy
Beer is normally carbonated with carbon dioxide, but nitrogen can also be used. Nitrogenated beer requires a brewer to employ additional gadgetry to get the beer to form the tiny bubbles. Nitrogen does not dissolve as readily in beer as carbon dioxide. The pepper-jelly collards and salty potlikker gravy should pair well with a soft mouthfeel of nitrogenated beer.
Suggestion: Left Hand Nitro Milk Stout, Longmont, Colorado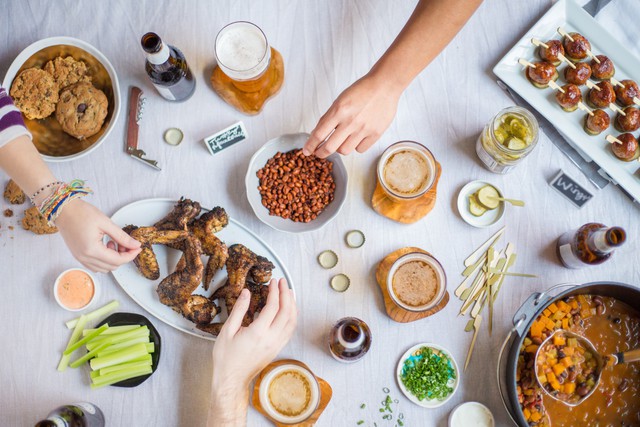 Game Day Entertaining Kit
There are those who tell you the only beer to enjoy with a big game is American adjunct lager. Really, a beer brewed with corn to cut cost? If the game is important, we can do better than watery and sweet with a vague beer flavor. For this meal of wings, meatballs, chili, and cookies, you need a real crowd-pleasing beer. We humbly suggest the pilsner as a game day beer that can stand up to a variety of flavors and palates.
Suggestion: Burial Shadowclock Pilsner, Asheville, North Carolina Georgia Local Recommendation: Monday Night Super Nerd, Atlanta, Georgia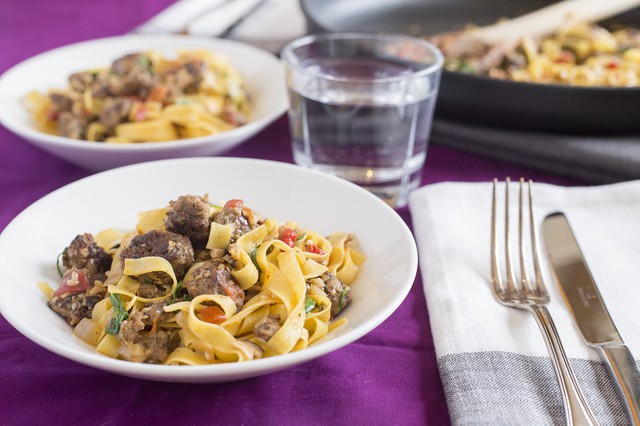 Beef-Mushroom Fettucine with Red Pepper, Arugula & Parmesan
The Paulaner Order of Monks loved their doppelbock so much that rather than give it up for Lent, they shipped some to the Pope. Fortunately for the monks, the beer spoiled on the way and the Pope proclaimed it so disgusting that it must be good for you. Thanks to poor refrigeration, it stayed on the monk's table at Lent under the moniker of "liquid bread". History aside, a hearty winter meal will benefit from a strong sweet doppelbock that is Pope-approved.
Suggestion: Duck-Rabbator Doppelbock, Farmville, North Carolina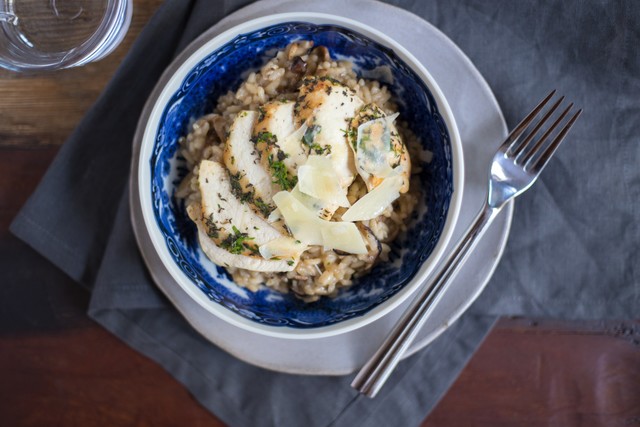 Herbed Chicken Breast over Mushroom Risotto
Nothing says comfort like a wheat beer. Wheat beers in winter? Consider the wheat beer a year-round brew now, not just a summertime indulgence. Wheat beers are sweeter than beer brewed with barley because wheat is a sweeter malt. A Belgian Wit will bring a yeast spice to this creamy dish.
Suggestion: Bavik­De Brabandere Wittekerke, Harelbeke, Belgium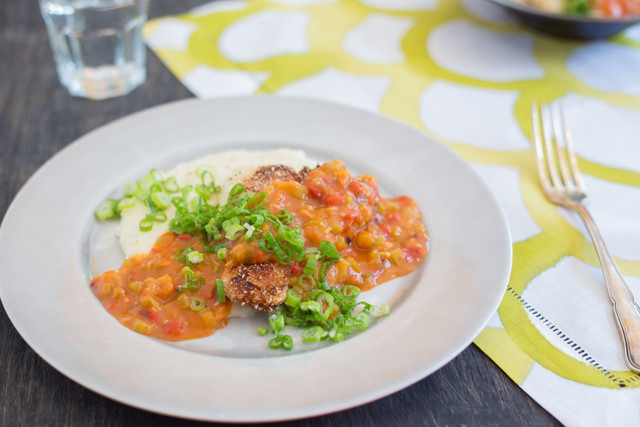 Doug Turbush's Catfish Étouffée with Parmesan Grits
In 1960, there were no witbiers brewed in Belgium. Pierre Celis, a milkman in Hoegaarden, decided the style needed to exist so he taught himself how to brew and started producing his beloved wit. Today, the style is nowhere near extinction. For this dish of spicy catfish étouffée, a spicy witbier will be the perfect accompaniment.
Suggestion: Hoegaarden, Hoegaarden, Belgium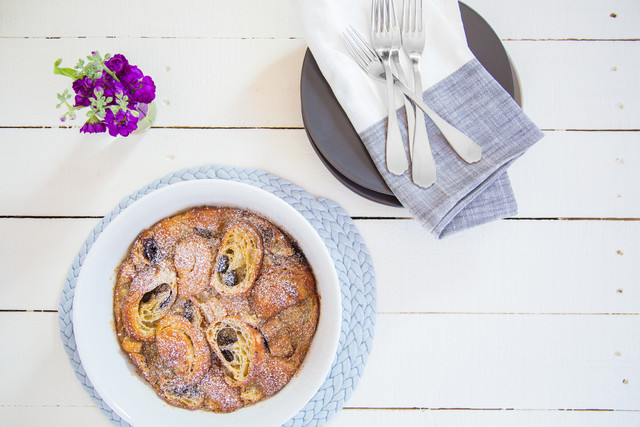 Chocolate Croissant Bread Pudding Dessert Kit
Pairing a beer with dessert? Sure, it's actually a very common thing to do. Beer often has a sweet component that we like to pair with other sweets. In fact, many beers take dessert as an inspiration, from ice cream to pie and everything in between. For this chocolate bread pudding, let's pair it with a little chocolate-inspired liquid bread.
Suggestion: Smuttynose Big Beer Series: Rocky Road Stout, Hampton, New Hampshire