Beer Pairings for the Week of January 2nd, 2017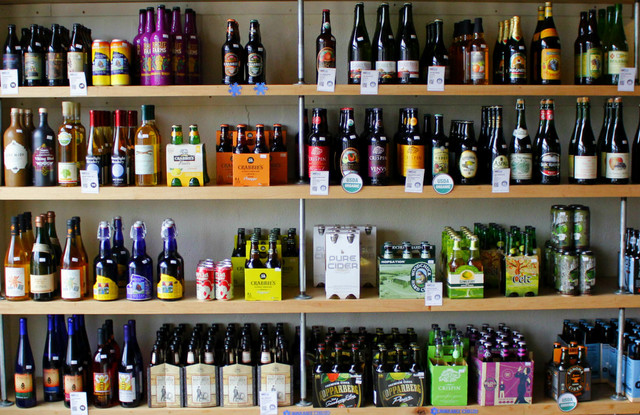 Looking for the perfect brew to go along with your PeachDish meals? We've got you covered. We've partnered with the owners of BeerGirl, a local Atlanta shop, to help you select the perfect beverage. BeerGirl's passionate owners, Alexia Ryan and Erik Lewis opened their shop with the dream of connecting the people of their community with delicious craft beer from the South and beyond. Here are this week's suggested pairings: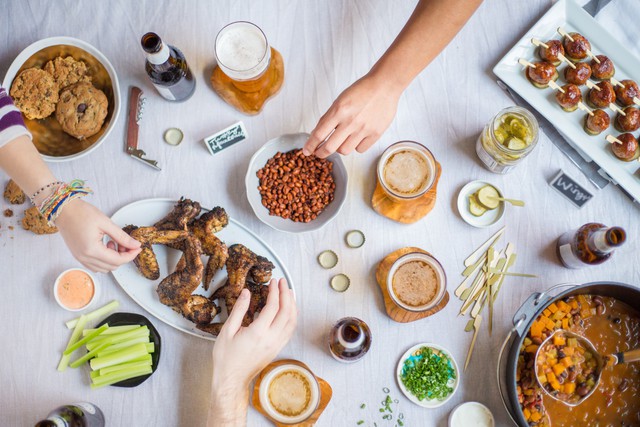 Game Day Entertaining Kit
There are those who tell you the only beer to enjoy with a big game is an American adjunct lager. Really, a beer brewed with corn to cut cost? If the game is important, we can do better than watery sweet with a vague beer flavor. For this meal of wings, meatballs, chili, and cookies, you need a real crowd-pleasing beer. We humbly suggest the pilsner as a game day beer that can stand up to a variety of flavors and palates.
Suggestion: Burial Shadowclock Pilsner, Asheville, North Carolina Georgia Local Recommendation: Monday Night Super Nerd, Atlanta, Georgia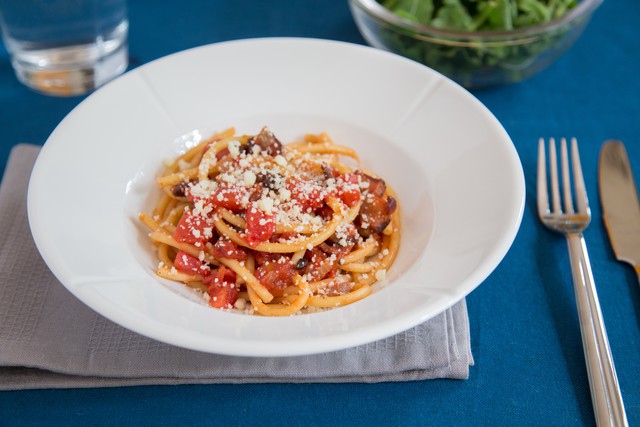 Bucatini Pasta with Tomato-Bacon Sauce & Arugula Salad
The weather and the season make us crave Belgian beer. With a sweet malty base and a spicy yeast, the tripel is at the top of the list. While the name tripel does not go back to the origins of Belgian beer, it is a style with a long history. Monks have been brewing paler sweet beers for hundreds of years. With this dish of spicy pasta, we suggest pairing it with a beer packing a spicy yeast to really embrace the heat.
Suggestion: Boulevard Long Strange Tripel, Kansas City, Missouri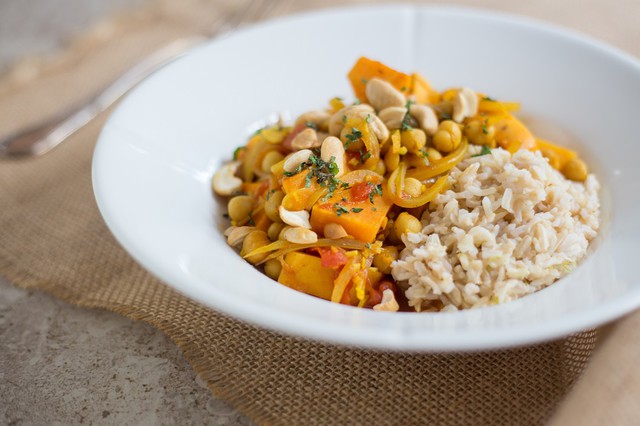 Sweet Potato & Chickpea Curry
What beer style pairs with curry? Hmm... wait- why are we even bothering to ponder this question? The only answer is the India Pale Ale. While the British were shipping IPAs to India, India was shipping their spices back to Great Britain. There is something about bitterness and spice that just works-- from curry to Buffalo wings, heat and bitterness work well together. For this dish, the choice is obvious- grab an IPA. Since it's the holidays, ramp it up and choose a double IPA.
Suggestion: Boulevard The Calling, Kansas City, Missouri Georgia Local Recommendation: Jekyll Hoot'n & Holler'n, Alpharetta, Georgia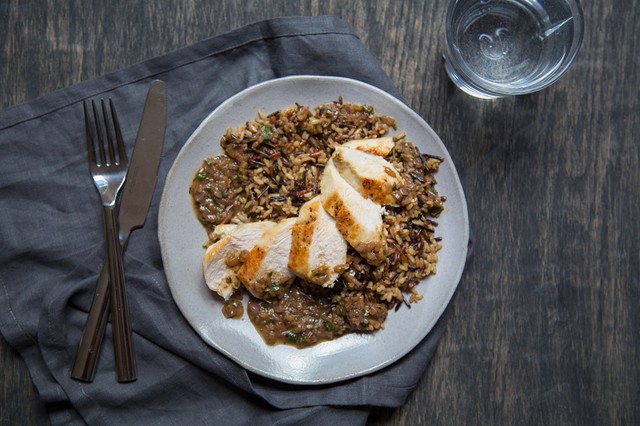 Chicken with Lemon-Herb Sauce over Wild Rice
When you say pale ale, people automatically assume an India Pale Ale. While pale ales are the root of the IPA, they are nowhere near as aggressively hopped. Pale ale gets its name from the lighter malt bill. For this Greek-inspired dish, why not use a pale ale with a mild citrusy component to complement the citrusy sauce.
Suggestion: Founders Mosaic Promise, Grand Rapids, Michigan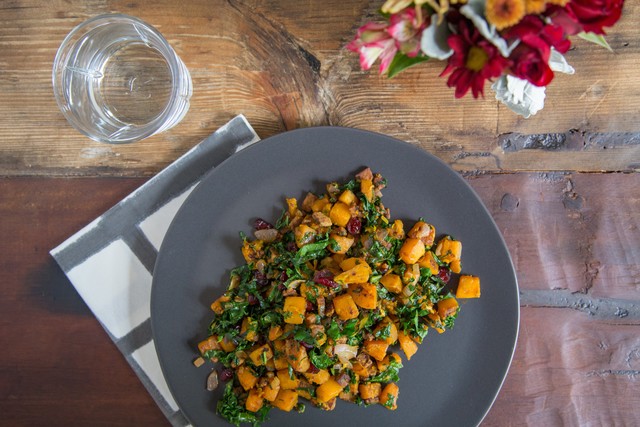 Sweet & Tangy Butternut-Tempeh Hash with Greens
Brown ales are the perfect complement to a winter dish. Browns, or as some call them, milds, have been brewed since the sixteenth century, making them one of the oldest recognized English beer styles. They work well with the butternut and the nuttiness will add depth to the tangy barbecue sauce.
Suggestion: Uinta Bristlecone, Salt Lake City, Utah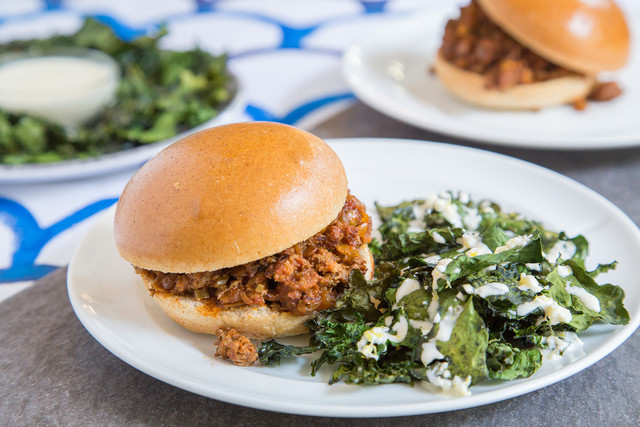 Fancy Joes with Kale Chips & Parmesan Mayo
Lagers came later to the beer game than ales. Ale is relatively easy to produce compared to a lager. Lagers require cold storage, patience, and special lower temperature yeast that produces a cleaner tasting beer. That colder temperature made it difficult to produce year-round lagers. For this dish of competing flavors, consider a lager that will allow both the parmesan and the pork to shine through.
Suggestion: Cigar City Tampa Style Lager, Tampa, Florida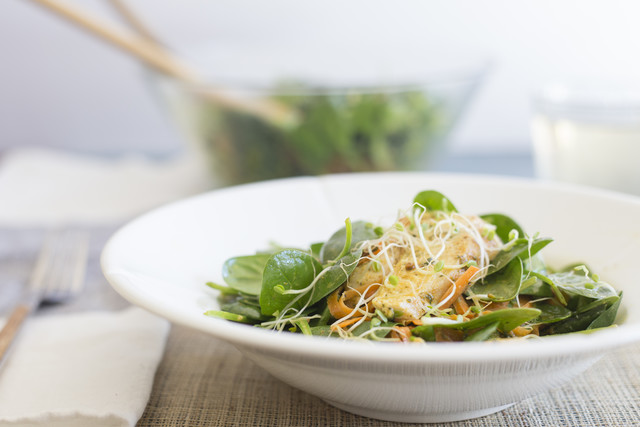 Green Tea Chicken over Spinach & Sprouts with Golden Dressing
Yeast- the magical organism that turns sugar into alcohol. Usually, yeast manifests itself in the beer's aroma. If you smell something fruity in the beer, it's the yeast (unless of course it's a beer with added fruit). For this delicate dish featuring nutritional yeast, we suggest a Belgian golden ale with a yeast aroma to complement the yeast flavor.
Suggestion: Duvel, Breendonk­Puurs, Belgium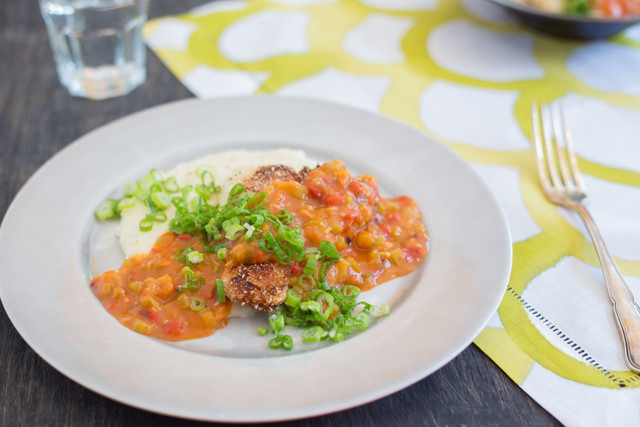 Doug Turbush's Catfish Étouffée with Parmesan Grits
In 1960, there were no witbiers brewed in Belgium. Pierre Celis, a milkman in Hoegaarden, decided the style needed to exist so he taught himself how to brew and began producing his beloved wit. Today, the style is nowhere near extinction. For this spicy catfish étouffée, a spicy witbier will be the perfect accompaniment.
Suggestion: Hoegaarden, Hoegaarden, Belgium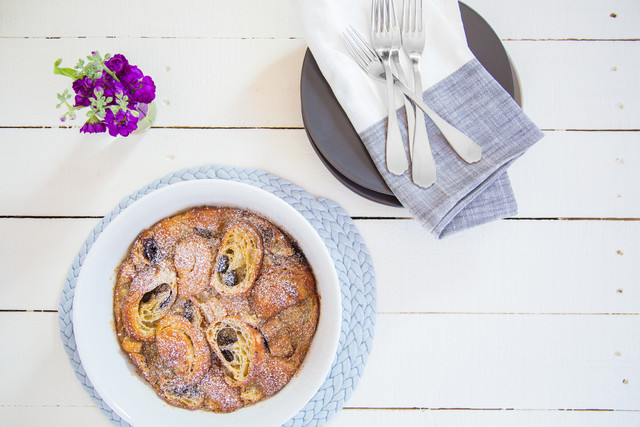 Chocolate Croissant Bread Pudding Dessert Kit
Pairing a beer with dessert? Sure, it's actually a very common thing to do. Beer often has a sweet component that we like to pair with other sweets. In fact, many beers take dessert as an inspiration, from ice cream to pie and everything in between. For this chocolate bread pudding, let's pair it with a little chocolate-inspired liquid bread.
Suggestion: Smuttynose Big Beer Series: Rocky Road Stout, Hampton, New Hampshire