Artisan Spotlight: PIAZ Balsamic Onion Relish
This tangy-sweet spread serves as the sauce-base and "ka-pow!" of flavor for our Balsamic-Onion Pizza with Gruyere and Arugula... And as it turns out, it's got a story that's even saucier.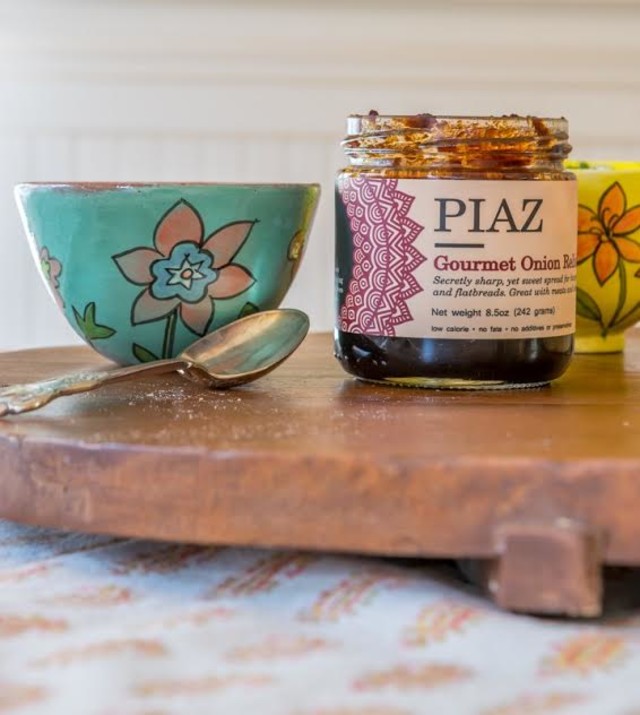 Teeming with unique and bold ingredients, PIAZ is a rare balance of sweet, sour and salty flavors, which are accentuated by a touch of spice. For those who love balsamic, it is a very addictive relish- once you put it in your mouth, you experience the tangy boldness of balsamic before finishing with the sweetness of Jaggery. All natural with no preservatives, additives, or artificial food colors, PIAZ does not need refrigeration even after opening; rather it gets better with age as balsamic gains maturity when stored properly at room temperature. PIAZ is a very versatile relish that is ready to eat straight from the jar as well as to cook with. It makes great pizza, pairs well with all kinds of cheese and meats, tosses nicely into salads... The possibilities are endless.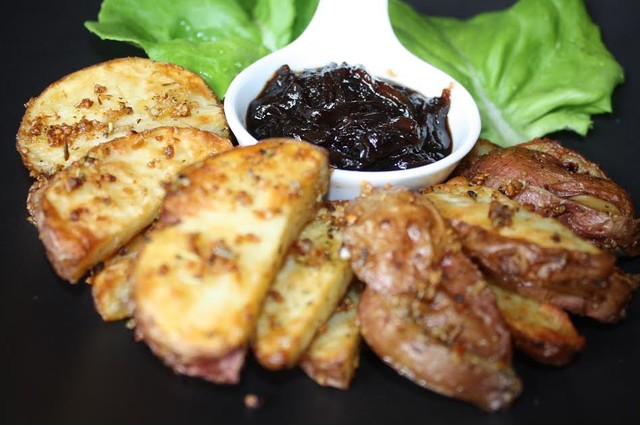 Apex Food Company was cofounded in Apex, NC by two stay-at-home moms, Neha Avasthi and Anupama Singh, who followed their common passion- They both were foodies, and they both loved to entertain people by making unique meals. They were driven by "healthy eating"and "healthy cooking". Based on hundreds of years old recipes and honestly-picked ingredients, they created food that everyone loved, food that left people of every age group and ethnicity demanding more. The challenge to create unique, addictive foods while keeping "goodness at its peak" was met... And the Apex Food Company was founded.
Check out our interview with Anupama of Apex Food Company here!
"We are committed to make food products based on ancient Indian recipes. Our focus is quality and taste. Our mission is to introduce people to new flavors while keeping their health in mind. All products are prepared in a FDA approved co-packing facility in NC and are certified Got To Be NC products. They are absolutely clean of any preservatives, additives, MSG, HFCS. Low calorie and relatively low sodium."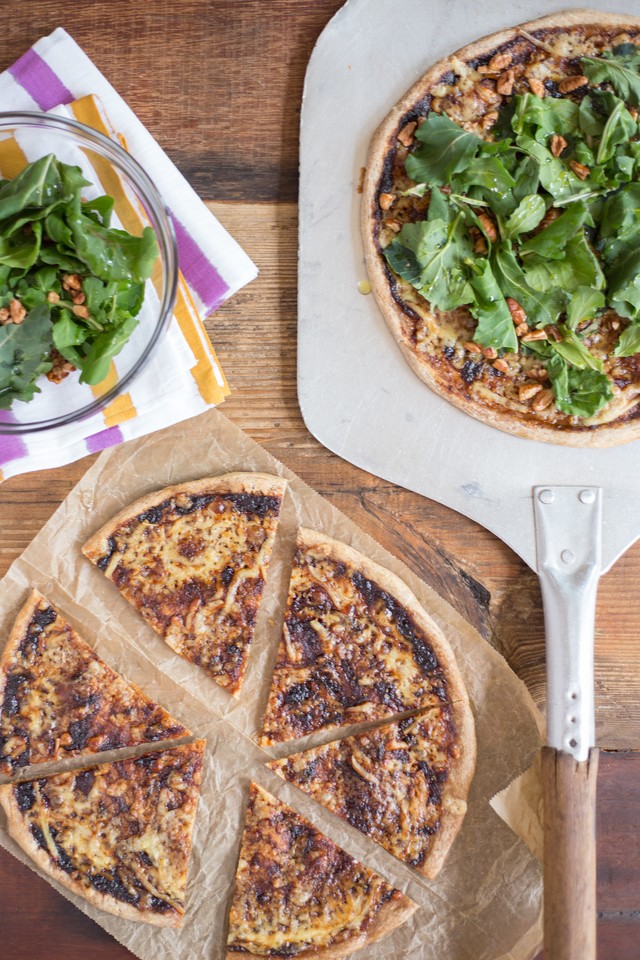 Our Balsamic-Onion Pizza with Gruyere and Arugula would not be complete without Apex Food Company's PIAZ Balsamic Onion Relish! We'll have it available for you to order from January 16th to February 6th... Mark your calendars!
Check out all of Apex Food Company's products:
PIAZ: Balsamic Onion Relish (Finalist for " THE GOOD FOOD AWARDS 2017")
ZUKTI: Flavorsome tamarind sauce.
ZUKTI: Hot Rib Sticking Wing Sauce.
Don't be shy! Link up Apex Food Company on Facebook and Instagram.