Meet the Chef: Doug Turbush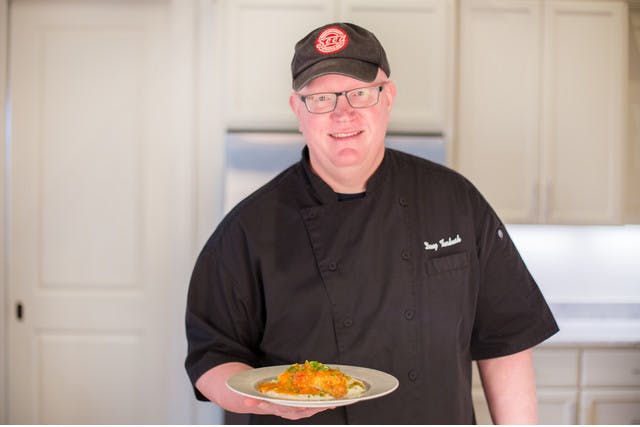 Georgia Grown chef Doug Turbush operates three outstanding Atlanta-area restaurants, including Drift Fish House & Oyster Bar in Marietta, where this lovely take on étoufée is featured. Doug's cuisine utilizes local and seasonal ingredients while drawing inspiration from his neighborhood, Latin, and Southeast Asian sources. He recently came into the PeachDish kitchen to make his Catfish Étouffée with Parmesan Grits.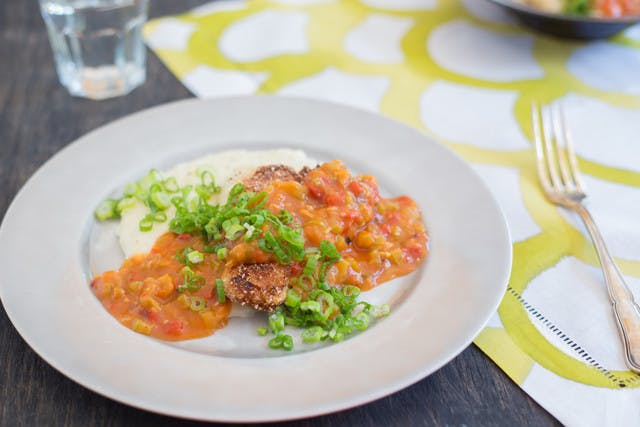 Found in both Cajun and Creole cuisine, étoufée loosely translates to "smothered," in this case with a thick, flavorful stew of shellfish over rice. In Turbush's version, the dish is reinterpreted through a different Southern lens, swapping in sweet, mild catfish and hearty stone-ground grits for a fresh spin on a Louisiana classic.
We wanted to learn more about Chef Doug's cuisine and thought you might too! Check out our interview with him below:
How would you describe your culinary style?
What inspired this dish?
What is the most challenging part of your job?
What is your first memory cooking?
Who inspires your cooking?
What was your best culinary experience?
Who is your favorite Southern chef?
What is the best thing you've ever eaten?
Are there any organizations you love and support?
What's your favorite food indulgence?
You can order Doug Turbush's Catfish Étouffée with Parmesan Grits through January 20th and experience his culinary style at home. To learn more about Doug, check him out online: