Supplier Spotlight: Paideia School Farms and Gardens
Founded in 2012, The Paideia School Farm serves up to 1000 in the Midtown Atlanta area. As part of the Edible Schoolyard project, all the produce and meats grown in the garden are seeded, raised and harvested by the students, who enjoy not only hands-on experiences in agriculture but also lessons in nutrition, cooking, agriculture, and even history.
Check our our interview with coordinator Tania Hebert is below-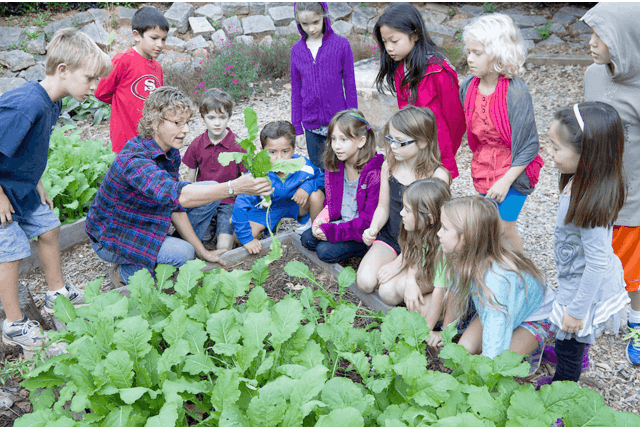 What do students gain from participating and managing the Paideia school farms and gardens?
It's varied and it's multifold, while this educational platform focuses on sustainability and being good stewards of the Earth, the experience gained is really flexible towards the individual students' interests. It's a launching pad for gaining skills and experience in agricultural design, soil science, art, nutrition and cooking, as well as soft skills like problem-solving, responsibility, teamwork and discipline.
Paideia School Farms and Gardens was founded just 5 years ago- what led the community to support the Edible Schoolyard Project?
It started at as a waste management compost project, then grew into an opportunity to help kids understand food systems, food access, and to connect with nature. We really encourage the kids to find a crack in the sidewalk, to study what can grow even in this urban environment. It's so easy to tailor some part of the garden to a curriculum when you're creative- for example, the garden can be used by our 5th grade class that studies growing grain in the Medieval period making their own bread. Contrast that with how the modern industrial agricultural model has influenced the way we grow and consume grain and make our bread now. We explore the common medicinal uses for certain herbs we grow when the kids are learning about common ailments and the healthcare system. And the students enjoy this hands-on learning, whether they're 6 or 16 years old.
What are some greatest challenges that the gardens face? What are the greatest rewards?
The challenges involve teaching kids from a wide age group, and being able to find the best activities to engage students whether they're 6 years old or 18 years old. Age makes a difference, and it's not necessarily "the older the better". Younger kids are better at sowing out seeds in flats for the greenhouse than the teenagers, who have the exclusive opportunity to process our chickens as part of their AP Biology lab. School calendars can also restrict the type of activities we can explore, but we really try to give all our students as many chances as possible to work and learn in the garden. Summer internships have been a really successful solution.
What's really rewarding about this project is that we're seeing a high level of interest and support across the board from parents and students alike. We're filling a need; we're offering hands-on education that brings family and the community together through the transfer of knowledge and the transfer of food. It's incredible to see how important the program is to the people involved in it.
Is there a favorite thing to grow or harvest? What farming/ gardening activities do students really seem to enjoy?
Strawberries. From planting to harvesting and eating, strawberries are something that kids and families really enjoy. Strawberries grow so well around here, so it's an excellent opportunity for the students to get a seed-to-plate experience. And they can't get over it- the flavor of a real strawberry! Our students say they taste like strawberry perfume. Every year we have a fruit or vegetable festival to celebrate an exceptional harvest. Previous years have had garlic festivals, sweet potato festivals and beet festivals but the strawberry one was the best; students and families come together to celebrate the literal fruits of their labor, it's amazing.
Carrots are also very exciting. Oh, and potato harvesting, because it's like an archeological dig to find the potatoes. The sweet potato harvest is really fun also, because we partner with Revolution Doughnuts and sell the doughnuts on campus- sweet potato donuts made with the sweet potatoes our own students harvested. And salads! Salads of mixed greens- whatever's in season- are incredibly popular among kids of all ages. Elementary kids LOVE kale salads, they will eat the kale right off the plant. I could go on and on, this program is incredible and I have truly loved watching it grow into our community.