Happy Birthday, SuperFood Series!
We're celebrating one year strong!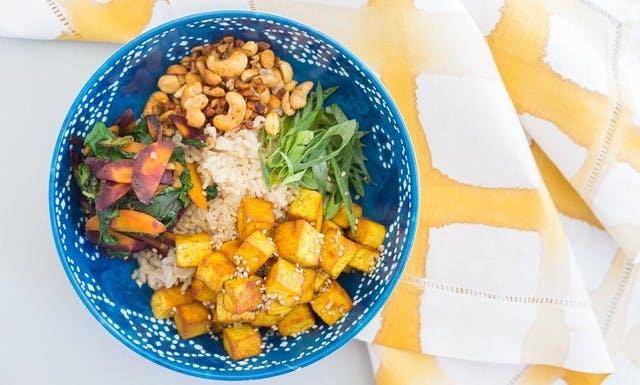 One year has passed since the introduction of our SuperFood Series, but we have already offered and delivered over 100 SuperFood recipes to our PeachDish guests- that's just over two recipes per week! So, how does a recipe earn this coveted title, anyway?
Every week, recipes are put to the test in our PeachDish kitchen- not only for taste and culinary accessibility, but also to analyze their nutritional profiles. A passionate nutrition team diligently analyzes recipes and ingredient lists- as it turns out, what goes into a SuperFood dish is just as important as what stays out, and we strive to develop meals that are flavorful and satiating while also healthful and nourishing. Each of these special recipes features famously nutrient-rich ingredients, like walnuts, spinach, beets, and edamame, while sparing excess saturated fat, sodium, cholesterol, and calories for a wholesome well-balanced meal. We take the 2015-2020 Dietary Guidelines to heart as we create, taste, and edit recipes; focusing on the variety of nutrient-dense foods and the maintenance of a healthy eating pattern throughout the lifespan (rather than following quick fixes or diet fads).
With the help of regional farmers, we're able to source organic and sustainably grown produce for our recipes; modifying recipes for seasonal availability so that ingredients are at the peak of ripeness and therefore at the peak of taste and nutritional quality. Whether you're new to the SuperFood game or a seasoned pro of healthy habits, PeachDish promises to enrich and nourish people's lives through good food experiences.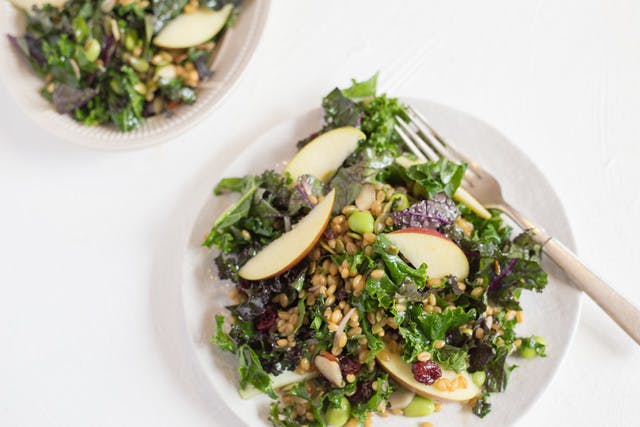 Stay tuned, we've got a lot SuperFoods in store for you in 2017! Cheers, and stay nourished!