Beer Pairings for the Week of December 19th, 2016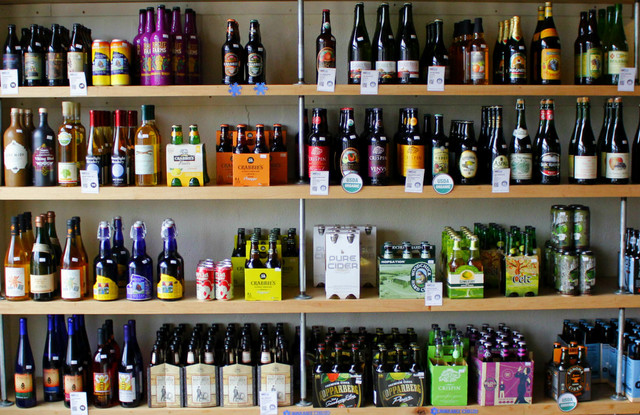 Looking for the perfect brew to go along with your PeachDish meals? We've got you covered. We've partnered with the owners of BeerGirl, a local Atlanta shop, to help you select the perfect beverage. BeerGirl's passionate owners, Alexia Ryan and Erik Lewis opened their shop with the dream of connecting the people of their community with delicious craft beer from the South and beyond. Here are this week's suggested pairings: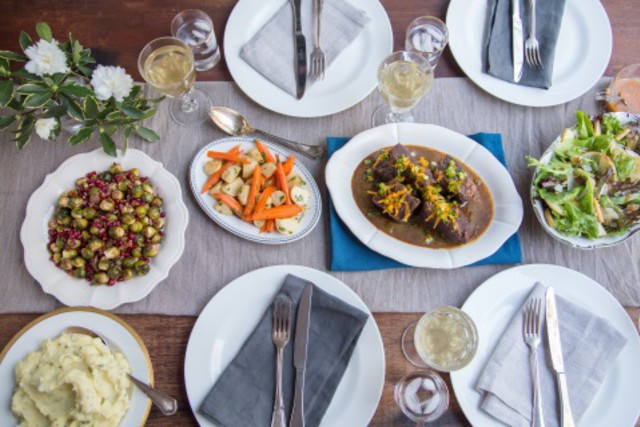 Holiday Celebration Kit
A holiday meal with a hunk of beef? Well, sign us up. Big indulgent beef is perfect for a big indulgent Quadrupel. If you're going to drink a Quadrupel, there's no better meal than Christmas dinner. Quads, as the cool kids call them, are sweet malty beers made even sweeter with the addition of caramelized beet sugar. The sugar helps the beer get even darker and, as a bonus, higher in alcohol content. A Quad will pair beautifully with the beef and the lovely sides that accompany this meal.
Suggestion: La Trappe Quadrupel, Berkel-Enschot, Netherlands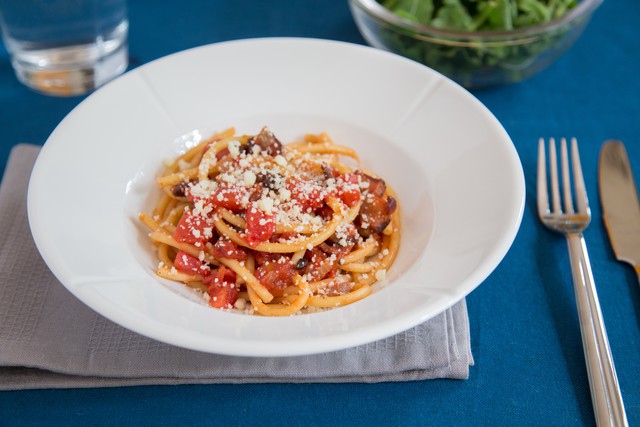 Bucatini Pasta with Tomato-Bacon Sauce & Arugula Salad
The weather and the season make us crave Belgian beer. With a sweet malty base and a spicy yeast, the tripel is at the top of the list. While the name tripel does not go back to the origins of Belgian beer, it is a style with a long history. Monks have been brewing paler sweet beers for hundreds of years. With this dish of spicy pasta, we suggest pairing it with a beer packing a spicy yeast to really embrace the heat.
Suggestion: Boulevard Long Strange Tripel, Kansas City, Missouri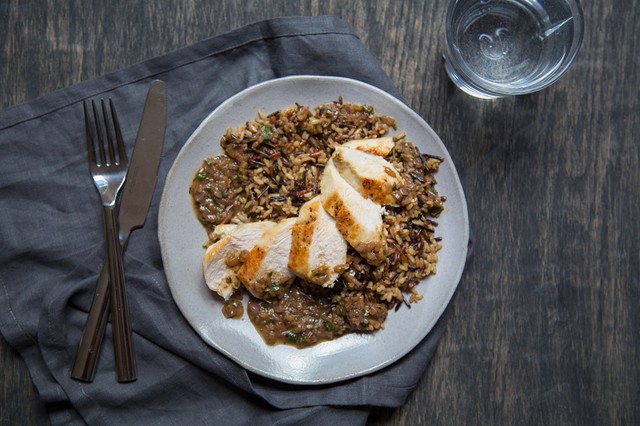 Chicken with Lemon-Herb Sauce over Wild Rice
When you say pale ale people automatically assume an India Pale Ale. While pale ale is the root of the IPA, they are nowhere near as aggressively hopped. Pale ale gets its name from the lighter malt bill. For this Greek-inspired dish why not use a pale ale with a mild citrusy component to complement the citrusy sauce?
Suggestion: Founders Mosaic Promise, Grand Rapids, Michigan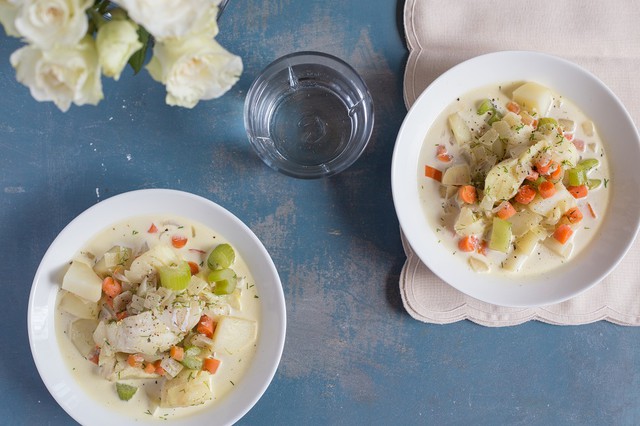 Cod & Potato Chowder with Dill
Is it possible to think of chowder without imagining fishermen, sweaters, and New England? Whenever New England comes up, we think of brown ale. Early settlers brought what they knew to the new world and made adaptions as necessary. With the brown ale, no substitutions were necessary because the necessary malts were available. For this fish chowder, a brown ale is the perfect pairing.
Suggestion: RJ Rockers Brown Eyed Squirrel, Spartanburg, South Carolina Georgia Local Recommendation: Jekyll Brewing Cooter Brown, Alpharetta, Georgia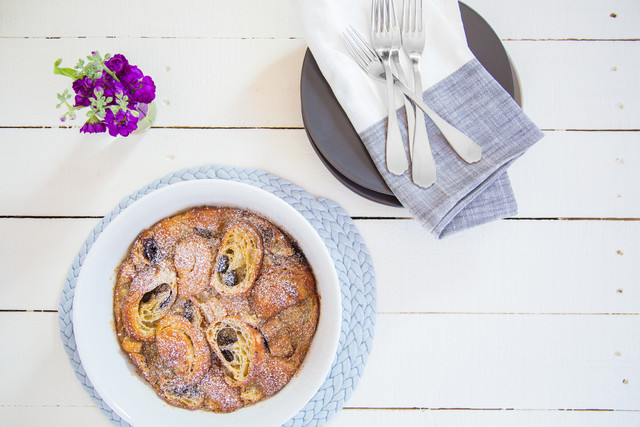 Chocolate Croissant Bread Pudding Dessert Kit
Pairing a beer with dessert? Sure, actually a very common thing to do. Beer often has a sweet component that we like to pair with other sweets. In fact, many beers take the dessert as an inspiration, from ice cream to pie and everything in between. For this chocolate bread pudding, let's pair it with a little chocolate inspired liquid bread.
Suggestion: Smuttynose Big Beer Series: Rocky Road Stout, Hampton, New Hampshire