Beer Pairings for the Week of December 12th, 2016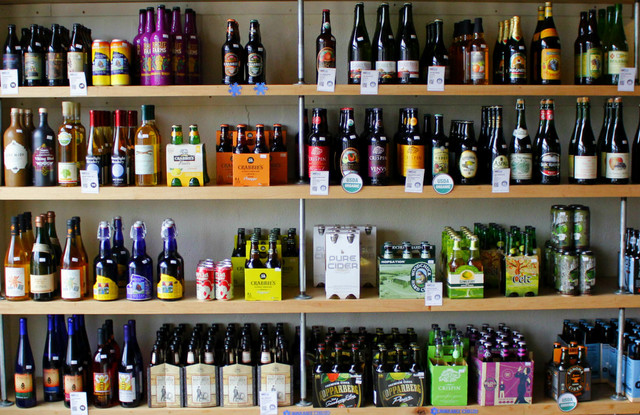 Looking for the perfect brew to go along with your PeachDish meals? We've got you covered. We've partnered with the owners of BeerGirl, a local Atlanta shop, to help you select the perfect beverage. BeerGirl's passionate owners, Alexia Ryan and Erik Lewis opened their shop with the dream of connecting the people of their community with delicious craft beer from the South and beyond. Here are this week's suggested pairings: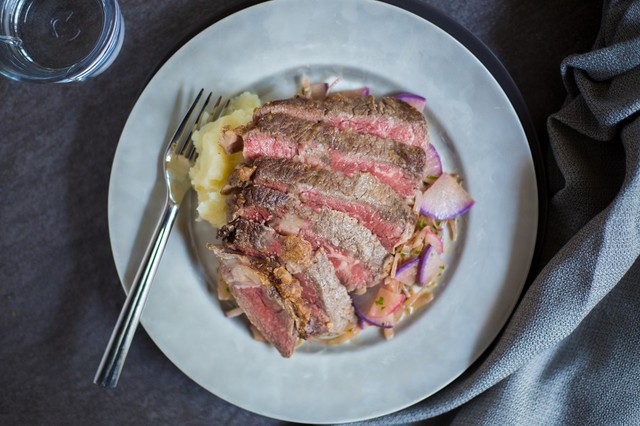 Georgia Grown Ribeye with Buttered Shallots & Radishes over Mashed Potatoes
Beer has a long tradition as a home remedy, from ale aiding digestion to the humble stout helping young mothers produce more nourishing milk. Truthfully, the greatest benefit occurred from beer being safer for consumption than water. For this steak, a big sweet oatmeal stout will complement the rich protein and buttered shallots.
Suggestion: Samuel Smith's Oatmeal Stout, Tadcaster, United Kingdom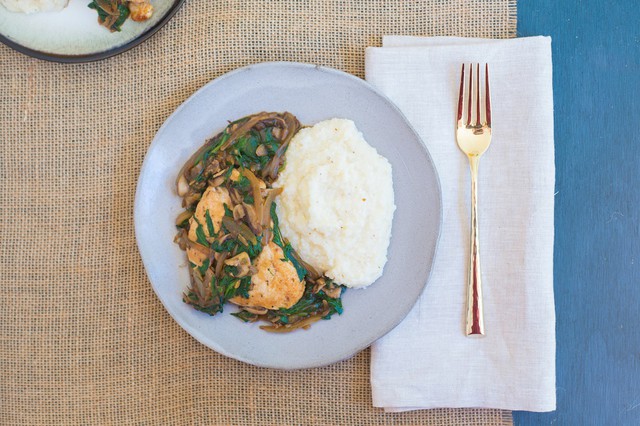 Spinach & Mushroom Smothered Chicken with Grits
Lactose has many uses in beer. You can take the lactic acid and sour a beer or use the lactose sugar to sweeten a beer. Wait, wouldn't the yeast just eat the sugar and make more alcohol? Lactose sugar is un-fermentable which means adding it not only allows the brewer to add the milk monicker, but also to sweeten the beer without increasing the alcohol content. Milk stouts are the comfort food of beer and will complement the "smothering."
Suggestion: Left Hand Milk Stout Nitro, Longmont, Colorado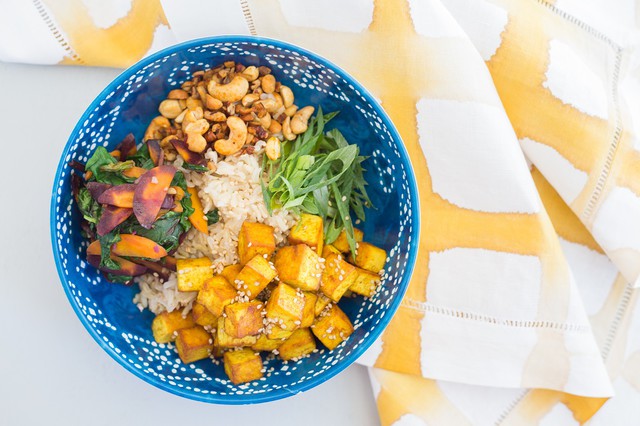 SuperFood Tofu Bowl with Carrots, Greens & Sriracha Nuts
Gluten free beer is not created equal. The only way to achieve gluten free beer is to brew with malts like sorghum that do not contain gluten. Gluten can be reduced from a regular beer using a clarifying enzyme; however, there is still a trace of gluten left. For this dish featuring toasted nuts and Sriracha, we suggest a gluten reduced beer.
Suggestion: Estrella Damm Daura Gluten Free Lager, Barcelona, Spain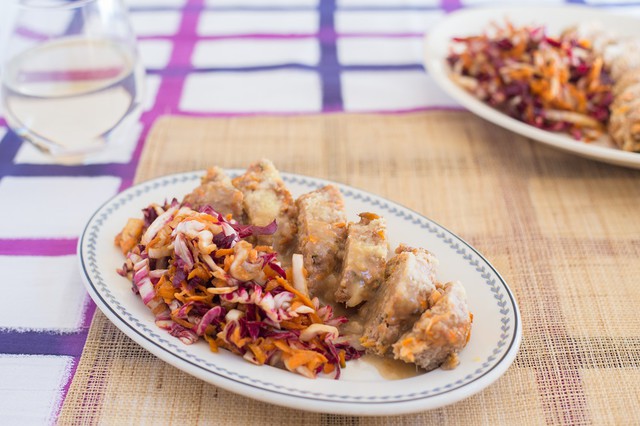 Not Your Grandmother's Meatloaf with Radicchio & Sweet Potato Salad
The holidays have their own beer traditions. This is the time when breweries release spiced ales. The spices, ranging from spruce to ginger to even spicy chocolate, make these beers particularly well suited for aging. For this comfort dish of meatloaf, consider complementing with a holiday beer.
Suggestion: Anchor Christmas Ale, San Francisco, California Georgia Local Recommendation: Sweetwater Festive, Atlanta, Georgia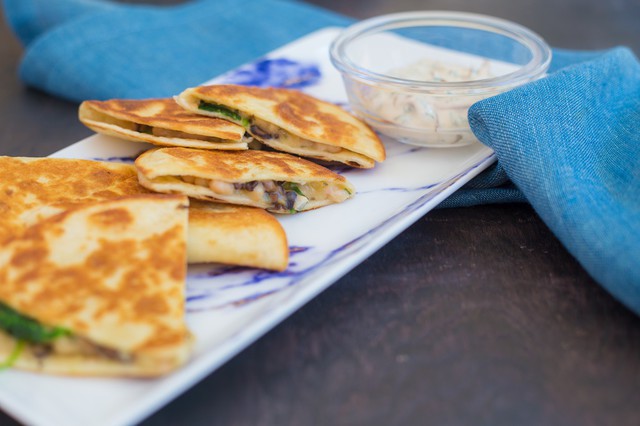 Mushroom & White Bean Quesadillas with Caramelized Shallot Crema
American craft brewers started making their own interpretation of Mexican-style lagers, which is interesting because Mexican brewers have been making their own interpretation of Vienna lagers. A Mexican style lager is a Vienna style lager. This is only fitting since the Austrians taught the Mexicans how to brew beer. For quesadillas, we can think of no better beverage than a classic Mexican lager, brewed by Americans.
Suggestion: Oskar Blues Beerito, Longmont, Colorado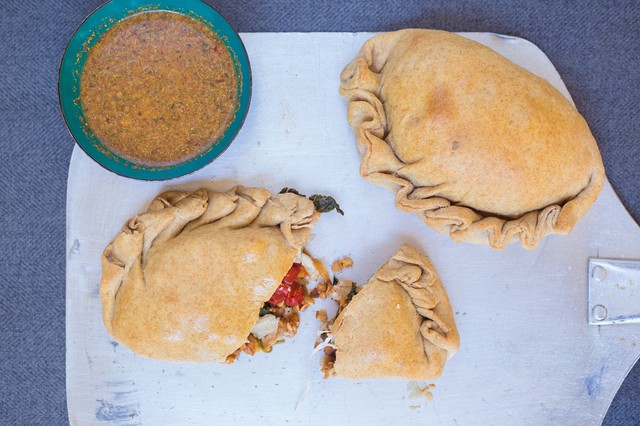 SuperFood Veggie Calzone with Spiced Dipping Sauce
Beer has been with us a long time--actually, the oldest existing brewery, Weihenstephaner, has only been with us since 1040. Yeah, we started brewing BC. For this healthy calzone, why not pair it with a little history and try any of Weihenstephaner's beers as the appropriate beer choice.
Suggestion: Weihenstephaner Kristallweissbier, Freising, Germany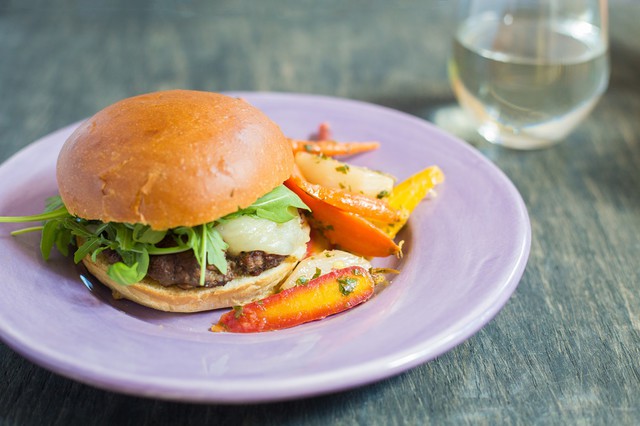 Beef & Mushroom 'Blended Burger' with Lemon Glazed Root Vegetables
Session has joined the craft beer nomenclature as a proper adjective to describe lower alcohol content beer. Yes, an 8.5 percent beer might be wonderful; however, having too many with friends can be dangerous, hence the push for a lower alcohol beer you can enjoy more than one of. For this twist on the classic American burger, we recommend a classic session IPA.
Suggestion: Founders All Day IPA, Grand Rapids, Michigan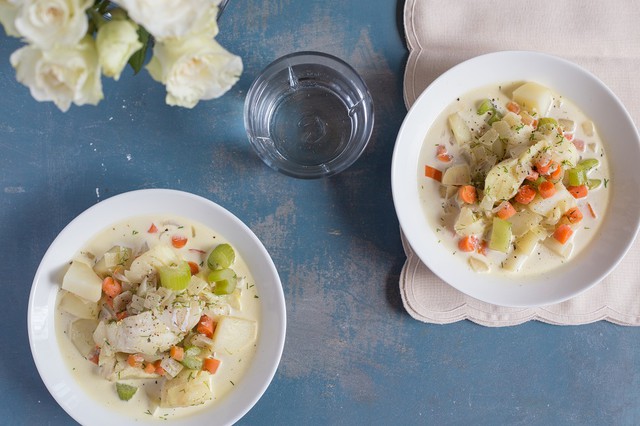 Cod & Potato Chowder with Dill
Is it possible to think of chowder without imagining fishermen, sweaters, and New England? Whenever New England comes up, we think of brown ale. Early settlers brought what they knew to the new world and made adaptions as necessary. With the brown ale, no substitutions were necessary because the necessary malts were available. For this fish chowder, a brown ale is the perfect pairing.
Suggestion: RJ Rockers Brown Eyed Squirrel, Spartanburg, South Carolina Georgia Local Recommendation: Jekyll Brewing Cooter Brown, Alpharetta, Georgia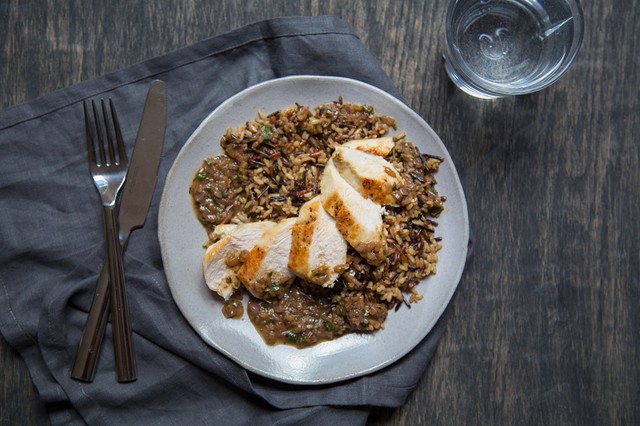 Chicken with Lemon-Herb Sauce over Wild Rice
When you say pale ale, people automatically assume an India Pale Ale. While pale ale is the root of the IPA, they are nowhere near as aggressively hopped. Pale ale gets its name from the lighter malt bill. For this Greek-inspired dish try a pale ale with a mild citrusy component to complement the lemon sauce.
Suggestion: Founders Mosaic Promise, Grand Rapids, Michigan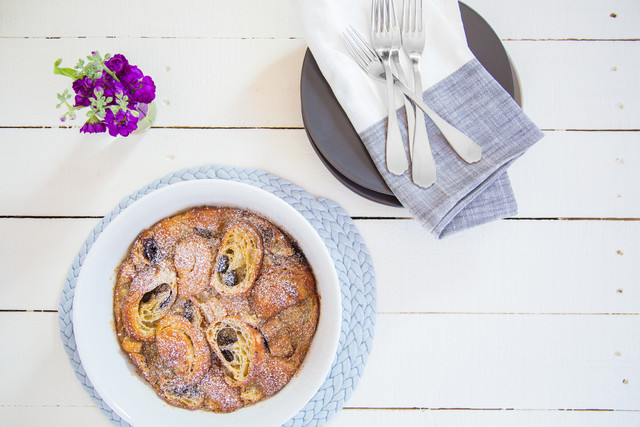 Chocolate Croissant Bread Pudding Dessert Kit
Pairing a beer with dessert? Sure, it's actually a very common thing to do. Beer often has a sweet component that we like to pair with other sweets. In fact, many beers take the dessert as an inspiration, from ice cream to pie and everything in between. For this chocolate bread pudding, let's pair it with a little chocolate inspired liquid bread.
Suggestion: Smuttynose Big Beer Series: Rocky Road Stout, Hampton, New Hampshire